February 18, 2021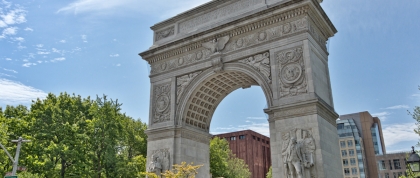 In honor of Black History Month, we recognize our Black alumni with a Q&A session to celebrate their impact in the field of public health and gain insight to how we can all improve the health of our communities.
Meet Domenique Harrison, MPH '14!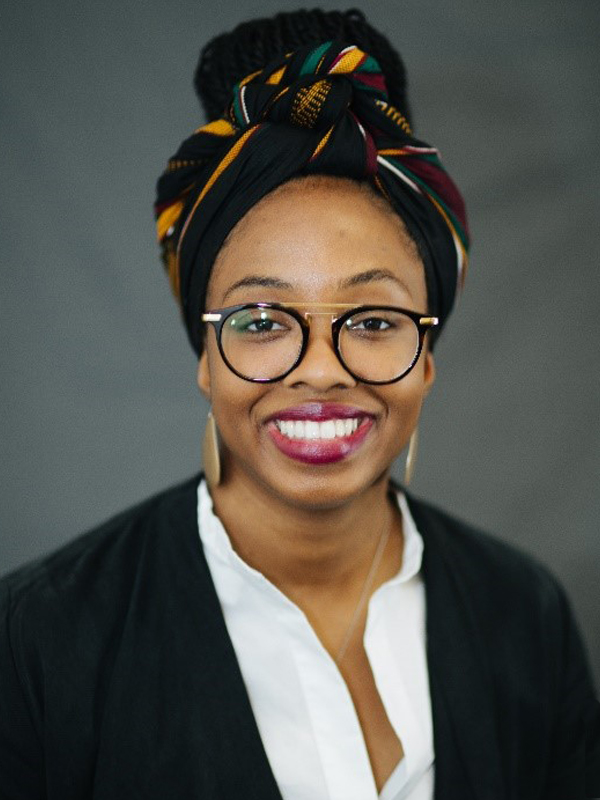 What is your current job? What do you want to do in the future?
I have multiple jobs, haha! I'm first and foremost a founder and racial equity consultant at Domenique Michelle, LLC, which is a small consulting firm that works to build more racially equitable organizations. I'm also a psychotherapist at a not-for-profit counseling center, and a curriculum developer/trainer with the DMH+UCLA Prevention Center of Excellence.
In the future, I hope to see continued improvement in the lives of my therapy and staff clients, both personally and professionally, as they work to become more racially equitable, self-aware, and justice-motivated through sessions, training, and dialogue.
Has your understanding of public health evolved over time? If so, what do you understand now that you didn't in the past?
It has! I started my professional journey doing community and public health work. As a graduate student in the community and international health concentration at GPH, I interned for the United Nations Populations Fund and for FEMA, completing HIV work program case studies and emergency response exercises, respectively. I was always passionate about empowering and promoting diverse communities, whether international or national. I also hoped that my work would help individuals to learn and bloom in the best environments, and to equitably receive resources and services.
However, I didn't discover my calling until I became a therapist, racial equity consultant, and curriculum developer/ trainer, working with clients and organizations on their professional wellbeing, unconscious bias understanding, social identities, and trauma-informed care. Then I saw how systemic oppression, employment stressors, trauma, toxic stress, and racial gaslighting hindered and challenged the staff I trained, as well as the therapy clients I served. So I work in collaboration with each person to see what it means to overcome such trials.
Why did you pursue a career in public health? What motivates you to continue doing this work in such a challenging COVID-19 era?
What motivates me is that the world has nothing but time to wrestle with, learn about, and grow from its mistakes! As I continue to facilitate training sessions, build curriculum, and consult with individuals on racism, racial justice, implicit bias, and more, I'm hopeful that with greater understanding comes more significant community work and outcomes.
Black History Month is a time to reflect on and celebrate Black history and to look forward to the future of the Black community. What does this month mean to you?
For me, Black History Month is about honoring the Black women and men of my past and present whose lives, passions, and callings have inspired me. It's also about sharing those same Black stories to encourage, motivate, and awaken something good in others.
What are some practical actions other people can take to improve the health of their community?
First, consider the needs of the communities you belong to. What are the skills, power, privileges, and resources you have that can lead to positive change? Can you provide the community with the education they haven't received? Can you fund a small, local neighborhood initiative? Are you a leader who can get a project to "launch," or are you an effective direct service provider? Lastly -- go out and leverage your power!
What's your best piece of career advice for young professionals who want to make an impact in public health?
Become a continual learner! Once you get to your career goal, it's not enough to ground yourself in what got you there; you also have to be flexible. Continue to research, read, and dialogue with leaders who are making an impact on our world for the better.