May 27, 2021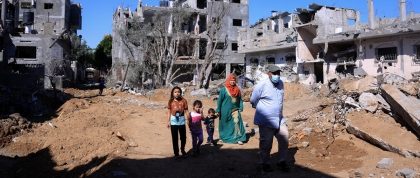 Source: They Were Only Children (The New York Times)
In conflicts, the acute phase of the crisis – the days when the bombs are actually falling— is what garners the most attention. For an emergency medical organization like the one I work for, this is the phase when we know that no matter how hard we work, it will not be enough to save everyone.
Under International Humanitarian Law (IHL) civilians on all sides of conflict —and those who come to their aid — must be protected from the impact of warfare. It is illegal to target civilians or medical facilities and yet when conflicts break out, our emergency rooms are flooded with civilians, and we fear that those launching the bombs and rockets will not distinguish between our hospital and potentially legal targets of war. These are not unjustified fears – on May 16th one of our clinics in Gaza was damaged by airstrikes as they have been elsewhere.
When such a crisis starts, that initial stage is critical. Providing medical care in conflict requires an immediate scale up of staff and materials to manage high numbers of trauma cases and to respond to disruptions in water and sanitation services in a highly insecure environment.
The capacity to address injuries are different in every conflict. In this case, MSF was already present in Gaza when the bombing started on May 10th because we are still caring for those who were injured in prior attacks. We routinely keep emergency supplies on hand in conflict-prone areas, and particularly in this hard-to-reach area because it is a territory that has been under blockade for over 14 years. 
During the most recent bombings, we were prevented from bringing staff in or out of our MSF clinic there and supplies were also blocked including food and medical items. Once the bombs stopped falling, the health and well-being of civilians continued to be threatened because of a political standoff that was allowed to interfere with essential and life-saving programs. 
Unfortunately, the medical needs of people affected by conflict extend well beyond the acute phase of warfare. In the immediate aftermath of war there should be a recovery and rebuilding phase which enables people to return to "normal" life, yet long-suffering civilians on both sides remain victims of a political dispute that will almost certainly erupt in violence again.
Bombs don't merely kill, but also maim. Trauma injuries are often complex to treat and recoveries are long and painful. Many of our patients never fully recover. It takes time to learn to live without sight, or to walk without a leg. The mental health impact of one round of violence after another – especially on children – is enormous and devastating.
Living suspended between grief and fear of the next explosion does not allow for good health. I have worked in places where conflict is part of everyday life, where civilians know that they will be targeted, and where they have no expectations of protection or safety. But even where conflict is common, it never ceases to be horrifying.
Those with medical and public health skills will continue to provide care when and where we can, and to call out violations of the international laws meant to protect civilians from wars they cannot escape. As the dust settles, the physical and mental toll of this last round of violence will come into sharp relief. Our ability to address the needs of grieving and bereft civilians will depend on unfettered humanitarian access to the territory.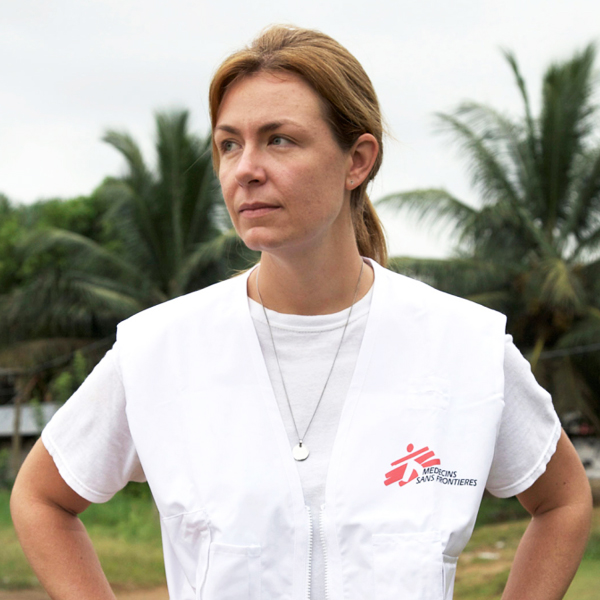 Written by Ella Watson-Stryker, Humanitarian Representative in the United States for Doctors Without Borders / Médecins Sans Frontières. The views expressed are those of the author and do not reflect the official policy or position of her employer. Ella has reported for the Dean's Update from the field and served twice as a GPH graduation speaker. She was also selected as a TIME Person of the Year in 2014 for her work as a health promoter on the front lines fighting Ebola in Guinea.