October 21, 2022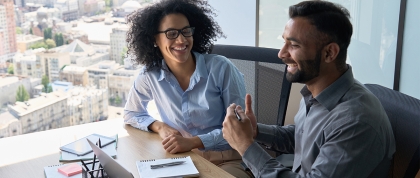 It's been said that "Mentoring is a brain to pick, an ear to listen, and a push in the right direction." From time to time we all look for advice from someone who's adept at navigating life, whether professionally or personally.
Fortunately, as a result of the changing nature of post-pandemic work coupled with technological innovations, the possibilities for mentorship have expanded. No longer strictly a dyadic, long-term relationship with infrequent contact, it's evolved to include more temporary connections among different groups that can occur sequentially or simultaneously — and benefit all parties involved, as opposed to just the mentee.
Mentoring can enhance career success as well as support personal growth and development for both the mentor and mentee. Mentees can build professional networks, set and achieve goals while being held accountable, and receive honest feedback rooted in a trusted relationship. Mentors can boost interpersonal skills, expand networks and gain recognition among peers, and benefit from opportunities to learn and practice leadership.
Who can participate in a mentor/mentee relationship? Direct superiors, peers within one's own organization, individuals outside the same organization, subordinates — any number of other individuals.
The NYU GPH Alumni Board is excited to announce the launch of its Mentorship Program, which aims to strengthen our network and create valuable mentor/mentee connections by supporting alumni at various levels of their career development.
GPH's mentorship program encourages both traditional, long-term connections (lasting six months or more) for growth potential and a focus on careers, or short-term "micro-mentoring" or coaching for immediate opportunities and one-time needs such as resume building and interview prep. Mentors and mentees can best define how they want their relationship to evolve by setting up goals after they are paired.
Mentor/mentee matches begin by filling out a simple form. Pairings are based on specialization or public health interests, including: Alcohol, tobacco and drug use; biostatistics; environmental health; epidemiology; exercise, food and nutrition; health administration; infectious disease; public health law; maternal and child health; mental health; public health communications; sexual and reproductive health — the possibilities are endless.
Upon a successful match, participants are connected via email to set up an introductory meeting and plan further engagements. We encourage those interested in participating in the next cohort to contact the Alumni Board for more information. Take advantage of the opportunity to revitalize your public health career or bring it to the next level!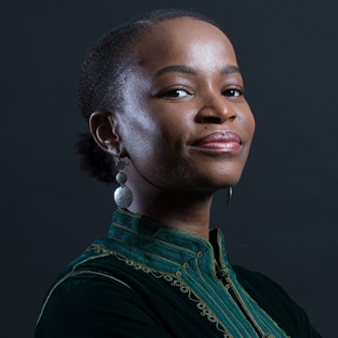 Mulanga Muofhe, MPH '09
Founder of Mulanga Muofhe Natural Beauty; Independent Transcriptionist with 3PlayMedia; GPH Alumni Board Member