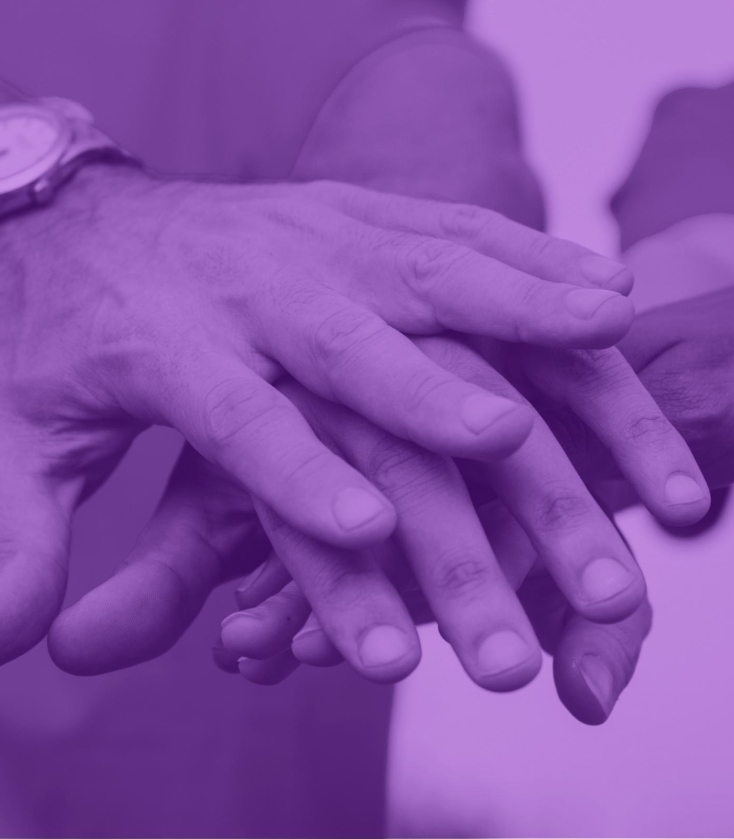 CHANGE THE IMBALANCE
INITIATIVE
About the Initiative
According to a U.S. Bureau of Labor Statistics survey in 2016, only 25% of Americans take time to volunteer, and this number continues to decline.
To counteract this decline, GPH has launched the Change the Imbalance initiative to encourage our students, alumni, faculty, and staff to build upon research and advocacy by engaging directly with our community through volunteering time or donations. We want to encourage reform by acting on our beliefs.
We work in a field that is constantly advocating to improve the well-being of everyone, including marginalized communities. We do research to find out the root causes of public health problems; we give speeches, and inspire people with calls to action. However, more often than not our efforts stop there. To change the imbalance between the research and advocacy that we currently do, and the action that is easily overlooked in our busy lives, we must all step forward to take action for underprivileged people.
This can be done by working with an NGO to provide education classes on insurance; volunteering at social work offices; cooking or serving food at a homeless shelter; hosting cooking classes; recycling, and more. This is our chance to put our knowledge and skills as public health pioneers to work. We must stand up and act for those who can't.
Facts Transitioning to Action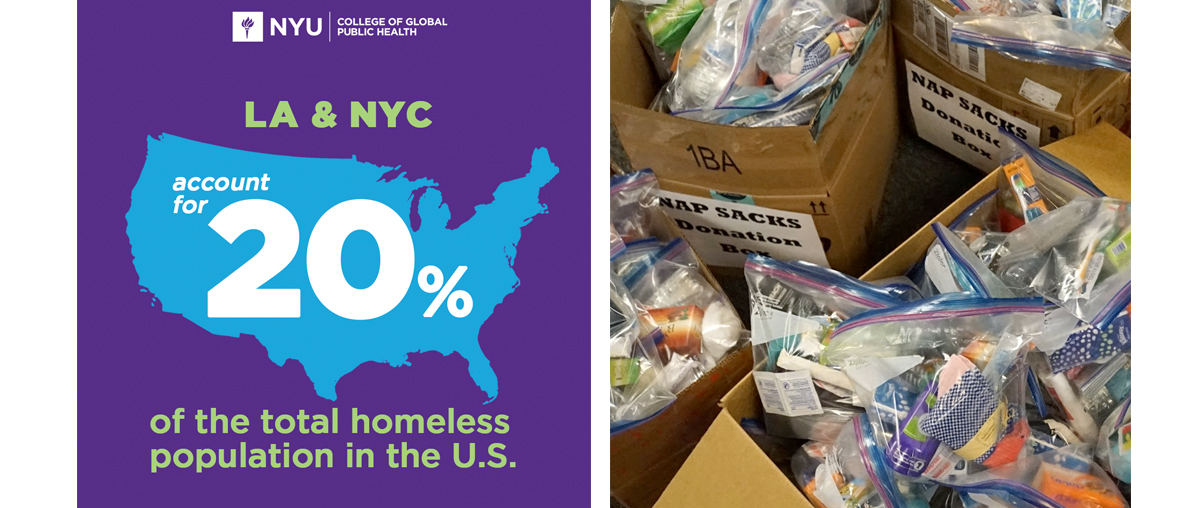 Homelessness
On any given night in the United States, more than half a million people are homeless. This number has been increasing since 2017 (it had been decreasing since 2010). Poor health and homelessness are linked. Health problems can cause a person's homelessness as well as be exacerbated by it.

GPH student clubs Community Preparedness Response and Nutrition without Borders took action against homelessness by creating Nutrition and Preparedness (NAP) Sacks that contained travel-size first aid kits, clothing, food, and water. With the help of various donors they were able to double their collection and distribution goal by raising over $1000, creating about 200 "NAP" sacks, and distributing about 150 to those in need.
-------------------------------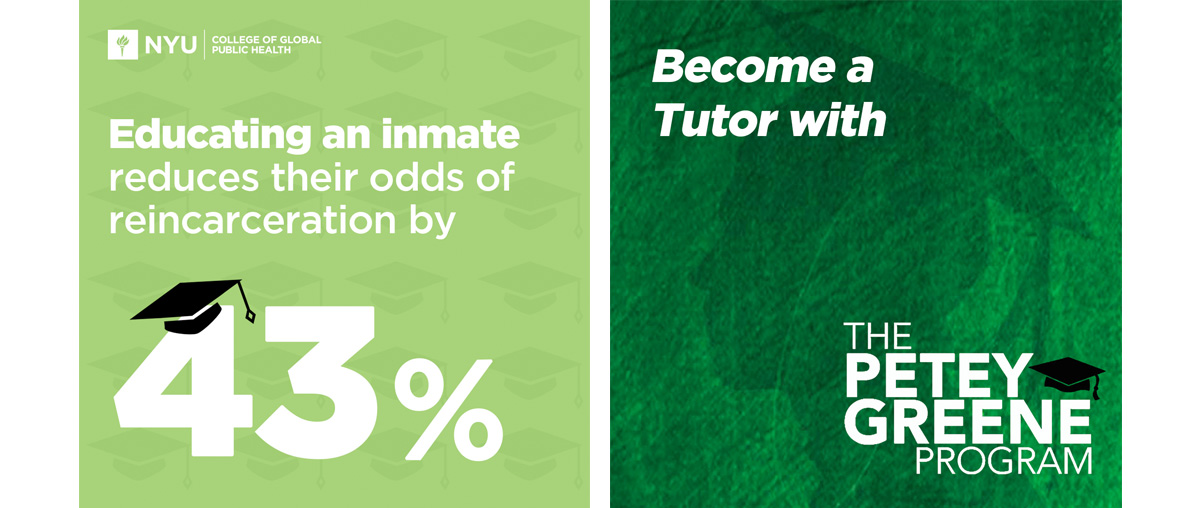 Justice for the Incarcerated

Education opportunities are the key to reducing crime. A common thread through the U.S. incarceration system is a widespread deficiency in inmate education.

Did you know that educating an inmate reduces their odds of reincarceration by 43%?
What can you do? Become a volunteer tutor with the @peteygreeneprogram.
For more information, visit their website at www.peteygreene.org/nyc.
-------------------------------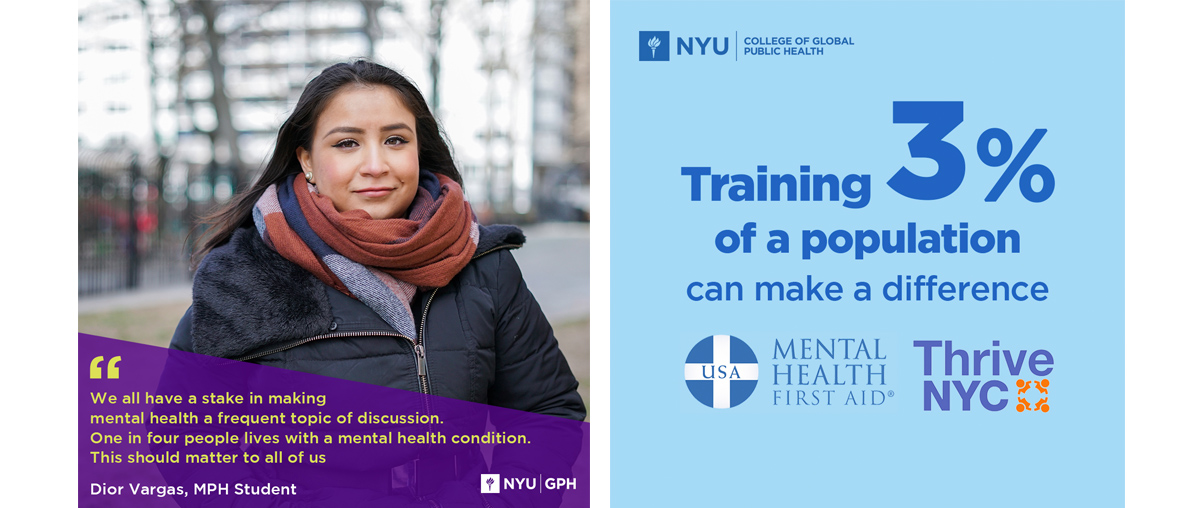 Mental Health

Meet Dior Vargas, a current MPH student at GPH. Dior is a Latinx feminist mental health activist working to shine a light on the unmet mental health needs of communities of color.

She says, "We all have a stake in making mental health a frequent topic of discussion. One in four people lives with a mental health condition. This should matter to all of us." Even a change in language can help positively change the stigmas around mental health. According to ThriveNYC, it takes 3% of a population to effectively make change in the way that a community understands and reacts to mental illnesses.

That is why ThriveNYC aims to train 250,000 New Yorkers by 2020 in mental health first aid. They offer free courses on adult and child mental health every day in all five boroughs. Various forms of this initiative also exist throughout all 50 states and in over 20 countries! Mental health is complicated, but learning about it and the proper language is easy! Let's make mental health first aid as common as CPR.
-------------------------------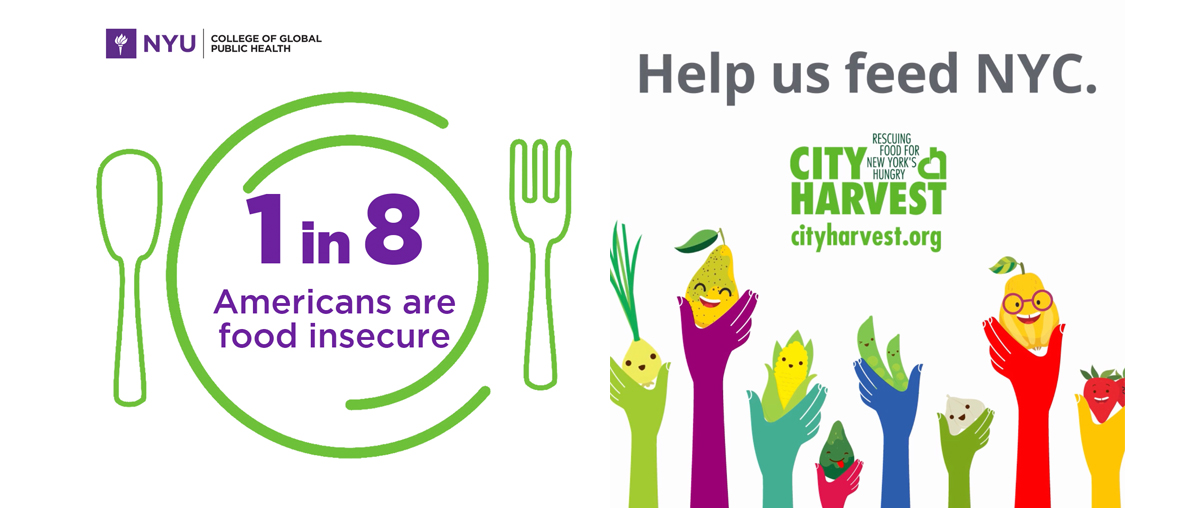 Food Security

One in eight Americans lacks reliable access to a sufficient
amount of affordable, nutritious food.

40% of NYC households lack the income needed to cover basic necessities like food, shelter, and childcare. That's over 2.5 million people, which is larger than the population of San Francisco, CA!

We encourage you to take part in helping to reduce hunger by volunteering with @cityharvestnyc! City Harvest is NYC's largest food rescue organization and feeds over 1.2 million New Yorkers each year. They deliver to hundreds of food pantries, soup kitchens, and other community partners across all five boroughs. How? With the power of volunteers! If you would like to get involved visit their website at cityharvest.com/volunteer/volunteer.
-------------------------------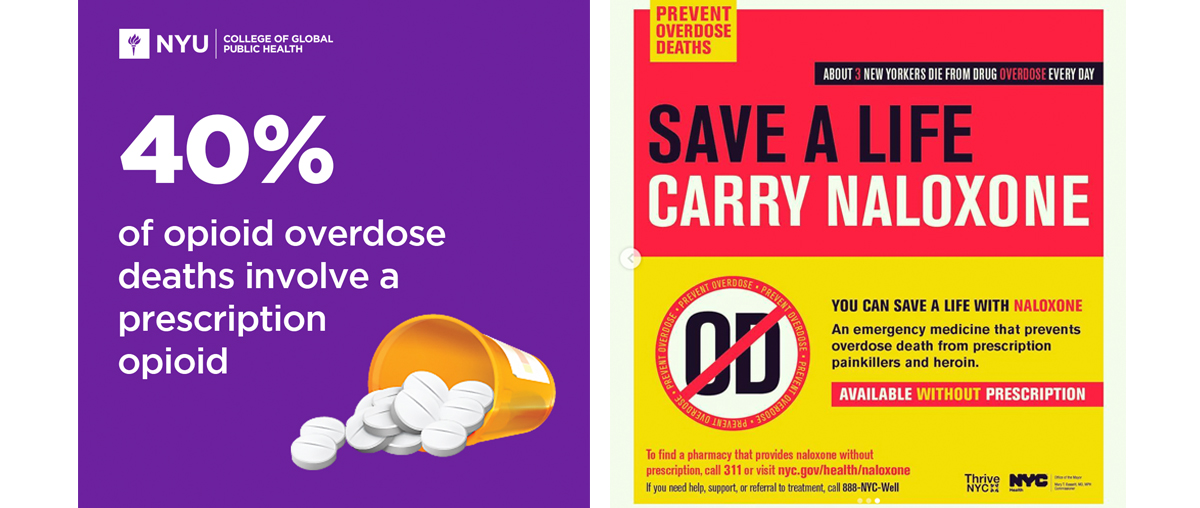 The Opioid Epidemic

According to the U.S. Department of Health and Human Services, an average of 115 people die each day from opioid-related overdose (HHS, 2018). Of that 115, four people die from a drug overdose each day in New York City alone (NYC DOHMH, 2018).

While we may not all be able to affect policy quite yet, we CAN be trained to use naloxone! YOU can save a life!

NYC DOHMH offers "Overdose Prevention and Reversal Training" courses twice a month where you can learn how to properly use naloxone. You will be given an Overdose Rescue Kit and become a certified opioid overdose responder.
-------------------------------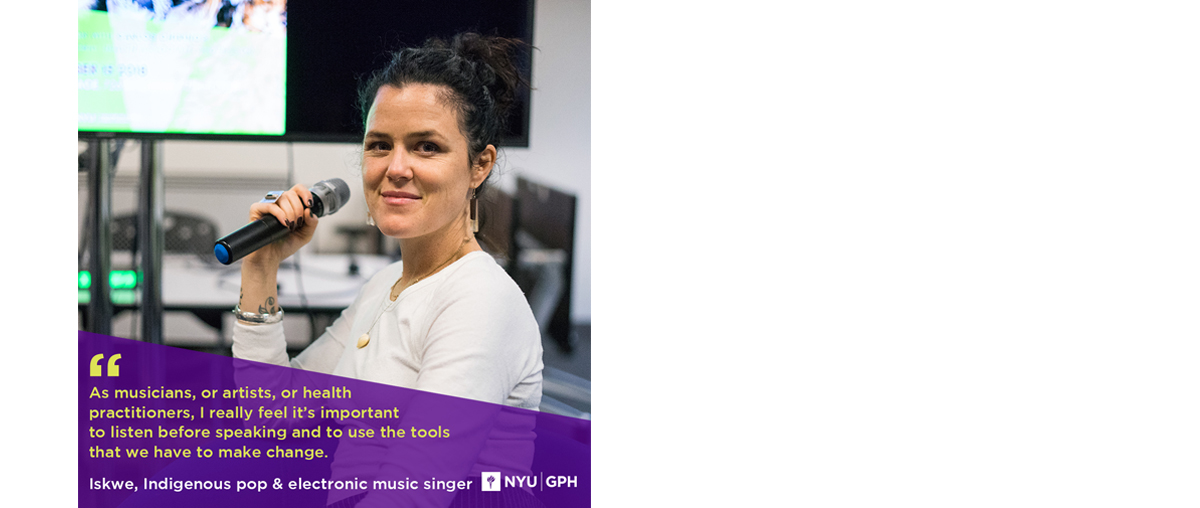 Multiple Ways to Take Action

Meet iskwé, a musician and activist who came to talk at GPH! iskwé uses her music to bring attention to health and human rights issues within the Canadian Indigenous population.

She says, "As musicians, artists, or health practitioners, I really feel it's important to listen before speaking and to use the tools that we have to make change."

There are many different ways to take action and make change, one person and one community at a time. To hear more from iskwé, check out our interview with her in episode 36 of the I AM GPH podcast which is available on iTunes, Spotify, Stitcher Radio,and Google Play!
Volunteer Opportunities
Below is a list of local organizations that offer opportunities for all to take action on the issues that matter most to them. Take a look and feel free to reach out to their points of contact to get involved. Please note that this list will continue to grow.
If you are not sure where you want to volunteer your time, you can find a variety of volunteer opportunities by registering to become a volunteer with New York Cares or using search tools provided by New York Service and Volunteer Match.