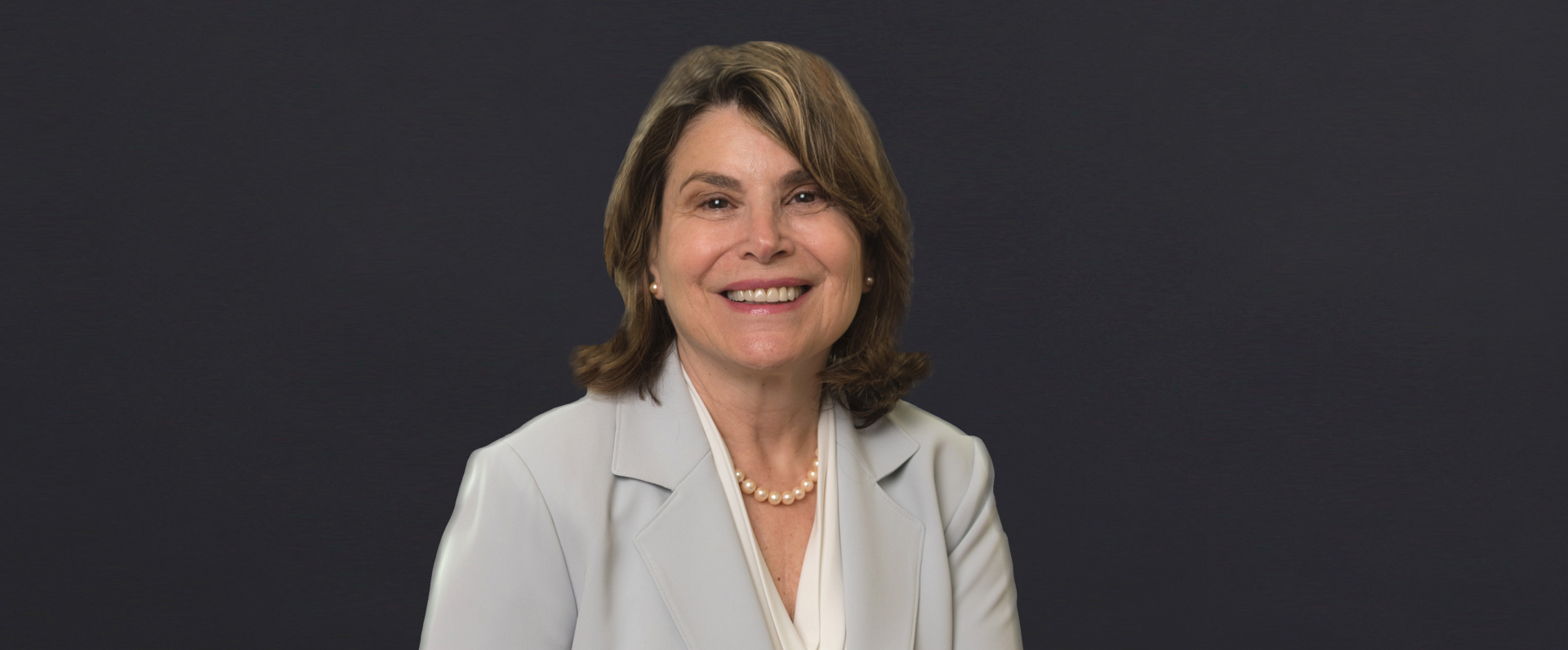 Clinical Professor of Epidemiology
Dr. Gershon is an interdisciplinary occupational and environmental health and safety researcher with extensive experience in the areas of disaster preparedness, healthcare safety, and risk assessment and management in high-risk work occupations. She earned her doctorate in Public Health from Johns Hopkins University, School of Public Health, where she was on faculty for several years.  

Subsequently, Dr. Gershon was a Professor at the Mailman School of Public Health at Columbia University, with a joint appointment in the School of Nursing.

At the Mailman School, she also served as the Associate Dean for Research and was the Director of the Mentoring Program. Her most recent faculty appointment prior to joining NYU GPH was Professor of Epidemiology and Biostatistics and the Philip R. Lee Institute for Health Policy Studies at University of California, San Francisco (UCSF). She was also an Adjunct Professor in the UCSF School of Nursing, as well as at UC Berkeley where she taught public health disaster courses.

Dr. Gershon and her team conducted numerous ground breaking studies to develop and test new metrics of preparedness. Importantly, Dr. Gershon's work has influenced the adoption of safe work practices and regulatory control measures, such as national needlestick prevention guidelines and high-rise building fire safety laws. Her numerous research studies encompass a wide range of topics, including, (to name a few): bloodborne pathogen exposure; hospital safety climate; psychosocial work stress in law enforcement; "ability and willingness" of essential workforce employees to report to duty during natural and man-made disasters; preparedness of responders for terrorist incidents; emergency high–rise building evacuation- (including the World Trade Center Evacuation Study); emergency preparedness of the elderly and disabled; mass fatality management infrastructure in the US; adherence to emergency public health measures among the general public;  hearing loss risk in subway ridership; and noise exposure in urban populations.

Dr. Gershon recently completed a four-year, longitudinal intervention NIH-funded study on motivation and persistence in pursuing STEM research careers among underrepresented doctoral students. (the BRIDGE Project). 

As a committed advocate for junior faculty and graduate students, Dr. Gershon will play an active role in research mentorship and advisement. 

BS, Medical Technology, Quinnipiac University, Hamden, CT

MHS, Medical Microbiology, Quinnipiac University, Hamden, CT

DrPH, Environmental and Occupational Health, Johns Hopkins University, Baltimore, MD

Recipient, American Society of Safety Engineers, Membership Award, Oakland, CA

(

2016

)

Recipient, John L. Ziegler Capstone Mentor Award, Global Health Sciences, University of California San Francisco

(

2015

)

Recipient, City of New York Fire Commissioner's Special Commendation Certificate of Appreciation

(

2006

)

Recipient, Survivors' Salute, World Trade Center Survivors' Network

(

2006

)

Recipient, Annual International Sharps Injury Prevention Award

(

2005

)

Delta Omega (Public Health) Honorary Society

(

1997

)

Phi Theta Kappa Honor Society (Microbiology)

(

1976

)

Lambda Tau Mu Honor Society (Laboratory Science)

(

1976

)

Disaster Health

Disaster Impact and Recovery

Disaster Preparedness

Environmental Public Health Services

Epidemiology

Healthcare Safety

Occupational Health

Risk Assessment and Management

Publications

Are local offices of emergency management prepared for people with disabilities? Results from the FEMA Region 9 Survey

Gershon, R. R., Muska, M. A., Zhi, Q., & Kraus, L. E.

Journal title

Journal of Emergency Management

Abstract

Abstract

Objective: To assess disaster planning of local Offices of Emergency Management (OEM) with respect to people with disabilities (PWD). Design: A cross-sectional study of local OEM from Federal Emergency Management Agency (FEMA) Region 9 (N = 61) was conducted using an internetbased survey. The primary outcome was the adoption of emergency management recommendations by the Department of Justice (DOJ) and FEMA in applying Title II of the Americans with Disabilities Act (ADA). Results: OEM implementation of ADA requirements was generally suboptimal. While 63 percent reported that plans addressed the needs of PWD, only 41 percent reported detailed operating procedures for PWD. Training of staff to ensure that they were knowledgeable on the ADA requirements for inclusivity was rarely conducted. While accessible shelters and transportation were often identified, accessible communication strategies, including emergency notifications, were often lacking; only 28 percent of OEMs reported availability of sign language interpreters at shelters. Shelters often allowed service animal access (62 percent), but fewer allowed access to personal assistants (39 percent). Engagement of the disability community, from plan development to community drills, was uncommon. While more than half (59 percent) of OEM felt clear about their responsibilities in providing equal access to PWD, only 23 percent reported having qualified staff and other resources necessary in order to meet those responsibilities. Participants cited the need for more training on the ADA requirements in order to better meet the needs of PWD. Conclusion: Strategies for improvement to assure inclusiveness of PWD in all phases of emergency management are needed.

Impact of occupational exposure to COVID-19 on the physical and mental health of an essential workgroup: New York City transit workers

Gershon, R. R., Merdjanoff, A. A., Meltzer, G. Y., Piltch-Loeb, R., Rosen, J., Nwankwo, E. M., Medina, P., Vlahov, D., & Sherman, M. F.

Journal title

Journal of Emergency Management

Abstract

Abstract

Background and purpose: Early on in the COVID-19 pandemic, New York City (NYC) vowed to "keep the subways running" despite the lack of plans in place for protecting the health and well-being of transit workers. This study was designed to assess the impact of employment during the early phase of the pandemic on this essential frontline workforce. Methods, settings, and study participants: A convenience sample of members (stratified by job title) of the NYC Transport Workers Union, Local 100, was recruited in August 2020 to participate in an anonymous, cross-sectional, internet-based survey. Results: The demographics of the sample participants (N = 645) reflected union membership, ie, 82 percent male, 29 percent Black; 27 percent Hispanic, and 59 percent ≥age 50 years. At the time of the "NYC Pause" (March 22, 2020) when mandatory stay-at-home orders were issued, transit workers had limited worksite protections. Many reported a lack of such basics as face masks (43 percent), hand sanitizer (40 percent), and disposable gloves (34 percent). A high proportion (87 percent) were concerned about getting infected at work. Lack of certain protections was significantly associated with both fear of contagion at work and mental health symptoms. Nearly 24 percent of participants reported a history of COVID-19 infection. Self-reported infection was significantly correlated with lack of certain protections, including respiratory masks (p < 0.001), disposable gloves (p < 0.001), and hand sanitizer (p < 0.001). Infection was also significantly associated with mental health symptoms (p < 0.001). By August 2020, despite participants reporting that many worksite protections were then in place, 72 percent of workers were still fearful for their safety at work, eg, because of potential exposure due to passengers not wearing masks, and risk of verbal abuse and physical assault by passengers angered when asked to wear face masks. Workers who were fearful for their safety at work were more than six times more likely to report mental health symptoms (p < 0.001). Conclusions: Lack of worksite protections before "NYC Pause" (March 22, 2020) was significantly associated with self-reported infection, fear, and mental health symptoms in TWU, Local 100 members. To reduce the risk of adverse impacts associated with bioevents in all essential work groups, and across all essential occupational settings, infection control preparedness, early recognition of risk, and implementation of tailored risk reduction strategies are imperative. Pandemic preparedness is fundamental to protecting the health and well-being of essential workers and crucial in controlling the spread of disease in the community. Bioevent preparedness for all essential frontline workgroups will also help reduce occupational health inequities. Workers at risk, regardless of setting, deserve and have the right to equal protections under federal and state law.

Vicarious Trauma: Exploring the Experiences of Qualitative Researchers Who Study Traumatized Populations

Smith, E., Pooley, J. A., Holmes, L., Gebbie, K., & Gershon, R.

Journal title

Disaster medicine and public health preparedness

Abstract

Abstract

Objective: A substantial body of research exists regarding vicarious trauma (VT) exposure among helping professionals across disciplines and settings. There is limited research, however, on exposure to VT in qualitative researchers studying traumatized populations. The objective of this study was to explore the experiences of qualitative researchers who study traumatized populations and to identify potential protective strategies for reducing the risk of VT. Methods: The study utilized a qualitative methodological design. Focus groups and in-depth interviews were conducted using a semi-structured script. Thematic analysis was conducted to identify both risk factors and protective factors associated with VT. A sample of 58 research participants were recruited using a multimodal recruitment strategy. Results: Using thematic analysis, the following key themes emerged: exposure to primary trauma, the impact of stigma, organizational context, individual context, and research context. The opportunity for posttraumatic growth was also identified. Conclusion: Qualitative researchers of traumatized populations need to recognize the potential for VT and implement appropriate protection strategies from the risk of VT. The development of policies and guidelines that recognize the importance of both self-care and plan for researcher safety and well-being is a potential strategy for building researcher resilience and preventing VT.

Comorbid posttraumatic stress disorder and lower respiratory symptoms in disaster survivors: Qualitative results of a 17-year follow-up of World Trade Center disaster survivors

Gargano, L. M., Gershon, R. R., Ogunyemi, A., Dorlette, D., Petrsoric, L. J., & Cone, J. E.

Journal title

Progress in Disaster Science

Abstract

Abstract

A better understanding of the experiences of disaster survivors with post-traumatic stress disorder (PTSD) and serious comorbid medical conditions may lead to improvements in treatment, and help reduce the public health and healthcare burden of affected individuals. The purpose of this qualitative study was threefold; first, to explore the relationship between PTSD and lower respiratory symptoms (LRS); second, to identify factors influencing self-management and treatment of both disorders; and third, to determine the impact of these comorbidities on quality of life. The goal was to identify strategies to improve coordination of medical and mental health management in order to reduce the symptomatic burden of these two health conditions. In-depth, semi-structured qualitative interviews were conducted among 34 World Trade Center Health Registry (WTCHR) rescue/recovery workers and community members with both active LRS (self-reported history of cough, wheeze or shortness of breath) and report of PTSD diagnosis on their 2015–2016 survey. Thematic analysis identified 14 themes grouped into six main categories: relationship between LRS and PTSD, impact of symptoms on quality of life, medical management, symptom management strategies, current health status, and exposure history and symptoms. Participants spoke of a wide range of both symptom triggers and management strategies, including self-management and some maladaptive management behaviors such as smoking and alcohol consumption. Participants also spoke of feeling like there were gaps in their healthcare, particularly for mental health. In addition, many spoke to a lack of coordinated care between physical and mental health. The majority of participants did not feel that there was a link between their PTSD and LRS, and among them a large portion also reported a lack of control over their symptoms. Proactive and collaborative planning steps at multiple levels (healthcare, public health, disaster management) are needed to prevent adverse impacts of disasters. Because of the increasing trend in disasters (both natural and man-made), with potentially wide-ranging exposures, it is important to plan for the complex treatment of PTSD and other co-morbidities.

Construction trade and extraction workers: A population at high risk for drug use in the United States, 2005–2014

Ompad, D. C., Gershon, R. R., Sandh, S., Acosta, P., & Palamar, J. J.

Journal title

Drug and alcohol dependence

Abstract

Abstract

Objective: To estimate prevalence of past-month marijuana, cocaine, and nonmedical prescription opioid (NPO) use and determine employment-related correlates of drug use among construction trade/extraction workers (CTEW). Methods: We analyzed ten years of data (2005–2014) from 293,492 adults (age≥18) in the National Survey on Drug Use and Health, comparing CTEW and non-CTEW. Results: CTEW were 5.6% (n = 16,610) of the sample. Compared to non-CTEW, CTEW were significantly more likely to report past-month marijuana (12.3% vs. 7.5%), cocaine (1.8% vs. 0.8%), and/or NPO use (3.4% vs. 2.0%; Ps<.001). Among CTEW, past-week unemployment and working for >3 employers was associated with increased odds of marijuana and NPO use. Missing 1–2 days in the past month because the participant did not want to go into work was associated with increased odds for use of marijuana, cocaine, and NPO use. Missing 3–5 days of work in the past month because sick or injured was associated with double the odds (aOR = 2.00 [95% CI: 1.33–3.02]) of using NPO. Having written drug policies was associated with reduced odds for cocaine use, and workplace tests for drug use during hiring and random drug testing were also associated with lower odds of marijuana use. Conclusions: CTEW are a high-risk population for drug use. Precarious employment is associated with higher prevalence of drug use while some workplace drug policies were associated with lower prevalence. Coupled with reports of high overdose mortality among CTEW, these findings suggest that prevention and harm reduction programming is needed to prevent drug-related morbidity and mortality among CTEW.

The influence of social supports on graduate student persistence in biomedical fields

Estrada, M., Zhi, Q., Nwankwo, E., & Gershon, R.

Journal title

CBE life sciences education

Abstract

Abstract

Pathways to biomedical careers are not being pursued with equal vigilance among all students. Emerging research shows that historically underrepresented (HU) students who maintain a strong science identity are more likely to persist. However, the influence of social support on persistence is less studied, especially as it relates to science identity among doctoral students. To fill this gap, a 1-year study to assess similarities and differences among 101 HU and majority biomedical doctoral students was conducted to measure the extent to which 1) they report equivalent experiences of social support, science identity, and intentions to persist; 2) their experiences of social support predict intentions to persist 1 year later; and 3) science identity mediates the relationship between social support and intentions to persist in biomedical career pathways. Data were collected using online surveys. Results indicated that science identity significantly mediated the relationship between professional network support and persistence a year later for majority students. In contrast, for HU students, science identity mediated the relationship between instrumental, psychosocial, friend and family support, and persistence a year later. These study results provide evidence that reinforcing mentoring programs and support systems will be beneficial, especially for HU students.

Adherence to Emergency Public Health Measures for Bioevents: Review of US Studies

Protective factors, Post-Traumatic Stress Disorder and World Trade Center evacuees

Adherence to emergency public heath measures for bio events: review of US studies

Emergency Preparedness Safety Climate and Other Factors Associated with Mental Health Outcomes among World Trade Center Disaster Evacuees

Enabling a Disaster-Resilient Workforce: Attending to Individual Stress and Collective Trauma

Raveis, V. H., VanDevanter, N., Kovner, C. T., & Gershon, R.

Journal title

Journal of Nursing Scholarship

Abstract

Abstract

Purpose: Superstorm Sandy forced the evacuation and extended shutdown of New York University Langone Medical Center. This investigation explored how nurses were impacted by the disasters and how they can best be supported in their nursing responsibilities. Design: Sequential mixed methods were used to explore the psychosocial issues nurses experienced throughout the course of this natural disaster and its lingering aftermath. Methods: In-depth interviews were conducted from April to June 2013 with a subsample of nurses who participated in the evacuation deployment (n = 16). An anonymous, Internet-based cross-sectional survey sent to all registered nurses employed at the hospital at the time of the storm explored storm impact and recovery. Between July and September 2013, 528 surveys were completed. Findings: The qualitative data revealed challenges in balancing professional obligations and personal concerns. Accounts described dealing in the immediate recovery period with unexpected job changes and resultant work uncertainty. The storm's lingering aftermath did not signify restoration of their predisaster lifestyle for some, but necessitated coping with this massive storm's long-lasting impact on their personal lives and communal loss. Conclusions: Nurses working under the rapidly changing, uncontrolled, and potentially dangerous circumstances of a weather-related disaster are also experiencing concerns about their families' welfare and worries about personal loss. These multiple issues increase the psychosocial toll on nurses during a disaster response and impending recovery. Clinical Relevance: Awareness of concerns and competing demands nurses experience in a disaster and aftermath can inform education and services to enable nurses to perform their critical functions while minimizing risk to patients and themselves.

Health care emergency preparedness: changes on the horizon

Journal title

Journal of the Association of Occupational Health Professionals in Healthcare

Mass-Fatality Incident Preparedness among Faith-Based Organizations

Zhi, Q., Merrill, J. A., & Gershon, R. R.

Journal title

Prehospital and Disaster Medicine

Abstract

Abstract

Introduction Members of faith-based organizations (FBOs) are in a unique position to provide support and services to their local communities during disasters. Because of their close community ties and well-established trust, they can play an especially critical role in helping communities heal in the aftermath of a mass-fatality incident (MFI). Faith-based organizations are considered an important disaster resource and partner under the National Response Plan (NRP) and National Response Framework; however, their level of preparedness and response capabilities with respect to MFIs has never been evaluated. The purpose of this study was threefold: (1) to develop appropriate measures of preparedness for this sector; (2) to assess MFI preparedness among United States FBOs; and (3) to identify key factors associated with MFI preparedness. Problem New metrics for MFI preparedness, comprised of three domains (organizational capabilities, operational capabilities, and resource sharing partnerships), were developed and tested in a national convenience sample of FBO members. Methods Data were collected using an online anonymous survey that was distributed through two major, national faith-based associations and social media during a 6-week period in 2014. Descriptive, bivariate, and correlational analyses were conducted. Results One hundred twenty-four respondents completed the online survey. More than one-half of the FBOs had responded to MFIs in the previous five years. Only 20% of respondents thought that roughly three-quarters of FBO clergy would be able to respond to MFIs, with or without hazardous contamination. A higher proportion (45%) thought that most FBO clergy would be willing to respond, but only 37% thought they would be willing if hazardous contamination was involved. Almost all respondents reported that their FBO was capable of providing emotional care and grief counseling in response to MFIs. Resource sharing partnerships were typically in place with other voluntary organizations (73%) and less likely with local death care sector organizations (27%) or Departments of Health (DOHs; 32%). Conclusions The study suggests improvements are needed in terms of staff training in general, and specifically, drills with planning partners are needed. Greater cooperation and inclusion of FBOs in national planning and training will likely benefit overall MFI preparedness in the US.

Psychosocial Influences on Disaster Preparedness in San Francisco Recipients of Home Care

Gershon, R. R., Portacolone, E., Nwankwo, E. M., Zhi, Q., Qureshi, K. A., & Raveis, V. H.

Journal title

Journal of Urban Health

Abstract

Abstract

Disasters disproportionately impact certain segments of the population, including children, pregnant women, people living with disabilities and chronic conditions and those who are underserved and under-resourced. One of the most vulnerable groups includes the community-dwelling elderly. Post-disaster analyses indicate that these individuals have higher risk of disaster-related morbidity and mortality. They also have suboptimal levels of disaster preparedness in terms of their ability to shelter-in-place or evacuate to a shelter. The reasons for this have not been well characterized, although impaired health, financial limitations, and social isolation are believed to act as barriers to preparedness as well as to adaptability to changes in the environment both during and in the immediate aftermath of disasters. In order to identify strategies that address barriers to preparedness, we recently conducted a qualitative study of 50 elderly home care recipients living in San Francisco. Data were collected during in-home, in-person interviews using a semi-structured interview guide that included psychosocial constructs based on the social cognitive preparedness model and a new 13-item preparedness checklist. The mean preparedness score was 4.74 (max 13, range 1–11, SD. 2.11). Over 60 % of the participants reported that they had not made back-up plans for caregiver assistance during times of crisis, 74 % had not made plans for transportation to a shelter, 56 % lacked a back-up plan for electrical equipment in case of power outages, and 44 % had not prepared an emergency contacts list—the most basic element of preparedness. Impairments, disabilities, and resource limitations served as barriers to preparedness. Cognitive processes that underlie motivation and intentions for preparedness behaviors were lacking. There were limitations with respect to critical awareness of hazards (saliency), self-efficacy, outcome expectancy, and perceived responsibility. There was also a lack of trust in response agencies and authorities and a limited sense of community. Participants wanted to be prepared and welcomed training, but physical limitations kept many of them home bound. Training of home care aides, the provision of needed resources, and improved community outreach may be helpful in improving disaster outcomes in this vulnerable segment of the population.

Resilience to post-traumatic stress among World Trade Center survivors: A mixed-methods study

Self-reported Preparedness to Respond to Mass Fatality Incidents in 38 State Health Departments

Are We Ready for Mass Fatality Incidents? Preparedness of the US Mass Fatality Infrastructure

Merrill, J. A., Orr, M., Chen, D. Y., Zhi, Q., & Gershon, R. R.

Journal title

Disaster medicine and public health preparedness

Abstract

Abstract

Objective To assess the preparedness of the US mass fatality infrastructure, we developed and tested metrics for 3 components of preparedness: organizational, operational, and resource sharing networks. Methods In 2014, data were collected from 5 response sectors: medical examiners and coroners, the death care industry, health departments, faith-based organizations, and offices of emergency management. Scores were calculated within and across sectors and a weighted score was developed for the infrastructure. Results A total of 879 respondents reported highly variable organizational capabilities: 15% had responded to a mass fatality incident (MFI); 42% reported staff trained for an MFI, but only 27% for an MFI involving hazardous contaminants. Respondents estimated that 75% of their staff would be willing and able to respond, but only 53% if contaminants were involved. Most perceived their organization as somewhat prepared, but 13% indicated not at all. Operational capability scores ranged from 33% (death care industry) to 77% (offices of emergency management). Network capability analysis found that only 42% of possible reciprocal relationships between resource-sharing partners were present. The cross-sector composite score was 51%; that is, half the key capabilities for preparedness were in place. Conclusions The sectors in the US mass fatality infrastructure report suboptimal capability to respond. National leadership is needed to ensure sector-specific and infrastructure-wide preparedness for a large-scale MFI.

Coping Behavior and Risk of Post-Traumatic Stress Disorder among Federal Disaster Responders

Loo, G. T., Dimaggio, C. J., Gershon, R. R., Canton, D. B., Morse, S. S., & Galea, S.

Journal title

Disaster medicine and public health preparedness

Abstract

Abstract

Background Our knowledge about the impact of coping behavior styles in people exposed to stressful disaster events is limited. Effective coping behavior has been shown to be a psychosocial stress modifier in both occupational and nonoccupational settings. Methods Data were collected by using a web-based survey that administered the Post-Traumatic Stress Disorder (PTSD) Checklist-Civilian, General Coping Questionnaire-30, and a supplementary questionnaire assessing various risk factors. Logistic regression models were used to test for the association of the 3 coping styles with probable PTSD following disaster exposure among federal disaster responders. Results In this sample of 549 study subjects, avoidant coping behavior was most associated with probable PTSD. In tested regression models, the odds ratios ranged from 1.19 to 1.26 and 95% confidence intervals ranged from 1.08 to 1.35. With control for various predictors, emotion-based coping behavior was also found to be associated with probable PTSD (odds ratio=1.11; 95% confidence interval: 1.01-1.22). Conclusion This study found that in disaster responders exposed to traumatic disaster events, the likelihood of probable PTSD can be influenced by individual coping behavior style and other covariates. The continued probability of disasters underscores the critical importance of these findings both in terms of guiding mental health practitioners in treating exposed disaster responders and in stimulating future research.

Experiences and psychological impact of deployment for West Africa Ebola among U.S. volunteer health care workers

Gershon, R., Dernehl, L. A., Nwankwo, E. M., Zhi, Q., & Qureshi, K. A.

Journal title

PLoS Currents

Impact of heath information technology on the quality of patient care

Hessels, A., Flynn, L., Cimiotti, J. P., Bakken, S., & Gershon, R.

Journal title

Online Journal of Nursing Informatics

Abstract

Abstract

Objective To examine the relationships among Electronic Health Record (EHR) adoption and adverse outcomes and satisfaction in hospitalized patients. Materials and Methods This secondary analysis of cross-sectional data was compiled from four sources: (1) State Inpatient Database from the Healthcare Cost Utilization Project; (2) Healthcare Information and Management Systems Society (HIMSS) Dorenfest Institute; (3) Hospital Consumer Assessment of Healthcare Providers and Systems Survey (HCAHPS) and (4) New Jersey nurse survey data. The final analytic sample consisted of data on 854,258 adult patients discharged from 70 New Jersey hospitals in 2006 and 7,679 nurses working in those same hospitals. The analytic approach used ordinary least squares and multiple regression models to estimate the effects of EHR adoption stage on the delivery of nursing care and patient outcomes, controlling for characteristics of patients, nurses, and hospitals. Results Advanced EHR adoption was independently associated with fewer patients with prolonged length of stay and seven-day readmissions. Advanced EHR adoption was not associated with patient satisfaction even when controlling for the strong relationships between better nursing practice environments, particularly staffing and resource adequacy, and missed nursing care and more patients reporting "Top-Box," satisfaction ratings. Conclusions This innovative study demonstrated that advanced stages of EHR adoption show some promise in improving important patient outcomes of prolonged length of stay and hospital readmissions. Strongly evident by the relationships among better nursing work environments, better quality nursing care, and patient satisfaction is the importance of supporting the fundamentals of quality nursing care as technology is integrated into practice.

Quality of graduate school life: do perceptions differ among majority/minority students?

Gershon, R., Gregory, L., Nwankwo, E. M., Zhi, Q., Ozer, E., & Estrada, M.

Journal title

Journal of cultural diversity

Quality of life of persons injured on 9/11: Qualitative analysis from the world trade center health registry

Garagano, L. M., Gershon, R. R., & Brackbill, R.

Journal title

PLoS Currents

Abstract

Abstract

Introduction: A number of studies published by the World Trade Center Health Registry (Registry) document the prevalence of injuries sustained by victims of the World Trade Center Disaster (WTCD) on 9/11. Injury occurrence during or in the immediate aftermath of this event has been shown to be a risk factor for long-term adverse physical and mental health status. More recent reports of ongoing physical health and mental health problems and overall poor quality of life among survivors led us to undertake this qualitative study to explore the long-term impact of having both disaster-related injuries and peri-event traumatic exposure on quality of life in disaster survivors.Methods: Semi-structured, in-depth individual telephone interviews were conducted with 33 Registry enrollees who reported being injured on 9/11/01. Topics included: extent and circumstance of the injury(ies), description of medical treatment for injury, current health and functional status, and lifestyle changes resulting from the WTCD. The interviews were recorded, transcribed, and inductively open-coded for thematic analysis. Results: Six themes emerged with respect to long term recovery and quality of life: concurrent experience of injury with exposure to peri-event traumatic exposure (e.g., witnessing death or destruction, perceived life threat, etc.); sub-optimal quality and timeliness of short- and long-term medical care for the injury reported and mental health care; poor ongoing health status, functional limitations, and disabilities; adverse impact on lifestyle; lack of social support; and adverse economic impact. Many study participants, especially those reporting more serious injuries, also reported self-imposed social isolation, an inability to participate in or take enjoyment from previously enjoyable leisure and social activities and greatly diminished overall quality of life. Discussion: This study provided unique insight into the long-term impact of disasters on survivors. Long after physical injuries have healed, some injured disaster survivors report having serious health and mental health problems, economic problems due to loss of livelihood, limited sources of social support, and profound social isolation. Strategies for addressing the long-term health problems of disaster survivors are needed in order to support recovery.

Musculoskeletal Symptoms in Nurses in the Early Implementation Phase of California's Safe Patient Handling Legislation

Street-level noise in an urban setting: Assessment and contribution to personal exposure

McAlexander, T. P., Gershon, R. R., & Neitzel, R. L.

Journal title

Environmental Health: A Global Access Science Source

Abstract

Abstract

Background: The urban soundscape, which represents the totality of noise in the urban setting, is formed from a wide range of sources. One of the most ubiquitous and least studied of these is street-level (i.e., sidewalk) noise. Mainly associated with vehicular traffic, street level noise is hard to ignore and hard to escape. It is also potentially dangerous, as excessive noise from any source is an important risk factor for adverse health effects. This study was conducted to better characterize the urban soundscape and the role of street level noise on overall personal noise exposure in an urban setting. Methods: Street-level noise measures were obtained at 99 street sites located throughout New York City (NYC), along with data on time, location, and sources of environmental noise. The relationship between street-level noise measures and potential predictors of noise was analyzed using linear and logistic regression models, and geospatial modeling was used to evaluate spatial trends in noise. Daily durations of street-level activities (time spent standing, sitting, walking and running on streets) were estimated via survey from a sample of NYC community members recruited at NYC street fairs. Street-level noise measurements were then combined with daily exposure durations for each member of the sample to estimate exposure to street noise, as well as exposure to other sources of noise. Results: The mean street noise level was 73.4 dBA, with substantial spatial variation (range 55.8-95.0 dBA). Density of vehicular (road) traffic was significantly associated with excessive street level noise levels. Exposure duration data for street-level noise and other common sources of noise were collected from 1894 NYC community members. Based on individual street-level exposure estimates, and in consideration of all other sources of noise exposure in an urban population, we estimated that street noise exposure contributes approximately 4% to an average individual's annual noise dose. Conclusions: Street-level noise exposure is a potentially important source of overall noise exposure, and the reduction of environmental sources of excessive street- level noise should be a priority for public health and urban planning.

Family and partner interpersonal violence among American Indians/Alaska Natives

Sapra, K. J., Jubinski, S. M., Tanaka, M. F., & Gershon, R. R.

Journal title

Injury Epidemiology

Abstract

Abstract

Family and partner interpersonal violence are common among American Indian/Alaska Native (AI/AN) populations. AI/AN women have the second highest prevalence of violence against women among all racial/ethnic groups in the United States, and child abuse prevalence rates in AI/AN populations are among the highest. Elder abuse in AI/AN is also an important concern, although data on this are sparse. This review describes the epidemiology of child abuse, violence against women, and elder abuse among AI/AN, including prevalence and associated risk factors. The authors discuss potential reasons for the high burden of interpersonal violence among AI/AN, including common risk factors. Important limitations in existing literature are also highlighted, along with recommendations for future research on this topic.