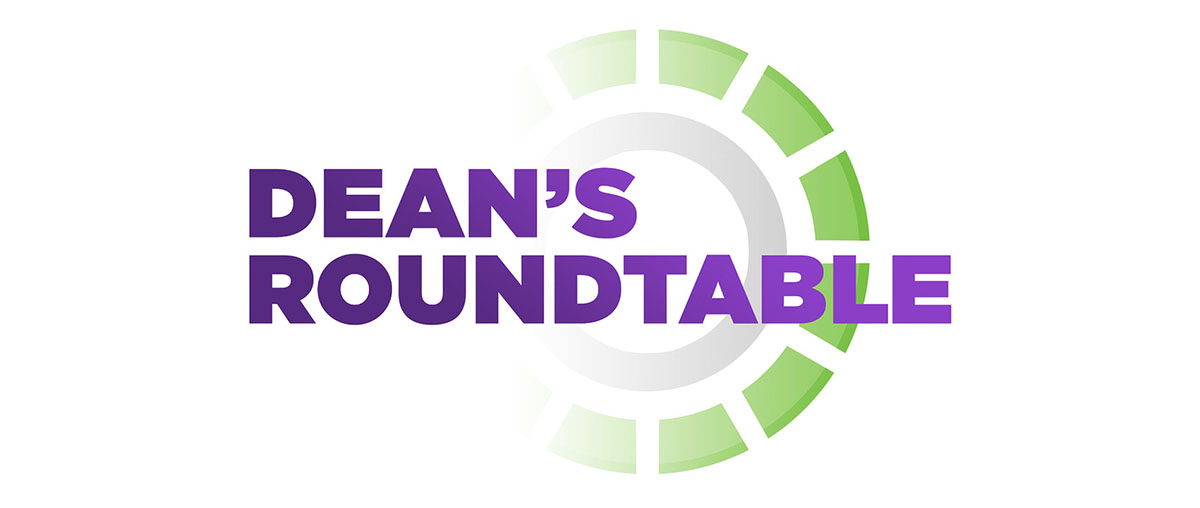 Dean Debra Furr-Holden long envisioned public health as a roundtable, both multicultural and interdisciplinary. No one sits at the head of the table; it's intentionally round, with everyone on equal footing. There's an open seat for you — and there's room for all. At this table we share the common goal of making a difference, and we each have unique personalities, lived experience and expertise to contribute.
In her weekly newsletter, the Dean's Roundtable, Dean Furr-Holden opens the floor for all of us to contribute to making the changes the world so desperately needs. This newsletter features messages not just from herself but from guest columnists on pertinent public health topics around the world. These perspective pieces provide insightful information from expert faculty, staff and public leaders. Readers will also learn what's trending within the GPH community such as media, research, awards, program updates, events and more.
Do You Want to Receive the Dean's Roundtable?
---
Dean's Weekly Update Archive