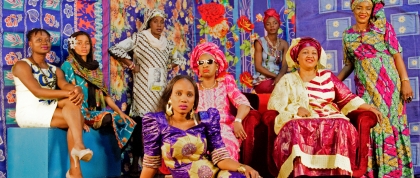 11am-1pm
726 Broadway, 7th Floor, GPH Student Lounge
Please join NYU GPH's Applied Global Public Health Initiative, Comms Academy and Steinhardt's Music and Social Change Lab for this exciting workshop to help compose a song about health for the music group Les Amazones d'Afrique.
This workshop will engage students in developing skills in public health storytelling to encourage behavior change and spread information about access to health services and education. Through the music of Les Amazones d'Afrique, a popular music group in West Africa, students will work to develop narratives for one of their songs as they work on their second album.
Registration required. Please disregard the closed webform below and instead RSVP here.