NYU GPH recently partnered with the NYU Politics Society to present the 2020 Public Policy Symposium on Public Health. 
The Public Policy Symposium (PPS) took place virtually on November 14th and 15th, as students from across New York City gathered to present and debate policy proposals on various topics regarding public health. Participants were tasked with preparing creative policy memos to address one of the following topics: Pandemic Preparedness and Response, Mental Health, Housing, National Health Programs, Environmental Impacts on Community Health, Prescription Drugs and Opioids, Bioethics, and Gun Violence. 
The PPS committee held various events leading up to the Symposium to prepare participants to write about and debate these policy proposals, and to encourage them to think critically about public health. 
At the kickoff to the Symposium, Professor Jennifer Pomeranz discussed the state's use of preemption to take away the ability of local governments to protect public health on issues such as COVID-19 and gun violence. Following her presentation, participants were able to ask questions and discuss the barriers they could face while fostering change on similar issues, as well as how they can overcome them. 
Maura Harris, MPH joined participants in a conversation about her work as the policy and advocacy manager at Primary Care Development Corporation, and her experience earning her master's degree at NYU GPH. After a presentation discussing the benefits of increased access to primary care and primary care budgets, Harris answered questions about her work with primary care, advocacy and policy work, and finding careers in public health.
Professor Rain Henderson of the NYU Wagner Graduate School of Public Service prepared participants by walking them through the basics of writing effective and concise policy memos. Professor Henderson's practical and insightful tips on the mechanics of writing and communication were compiled into a comprehensive guide for participants. 
Following these events, participants gathered virtually to discuss the pressing public health policy challenges of today at the Public Policy Symposium. After substantive discussions and debates, the weekend concluded with a comprehensive set of policies to address public health issues in a variety of ways. In between sessions on both days, participants were joined by guest speakers to encourage them to think critically about public health policy.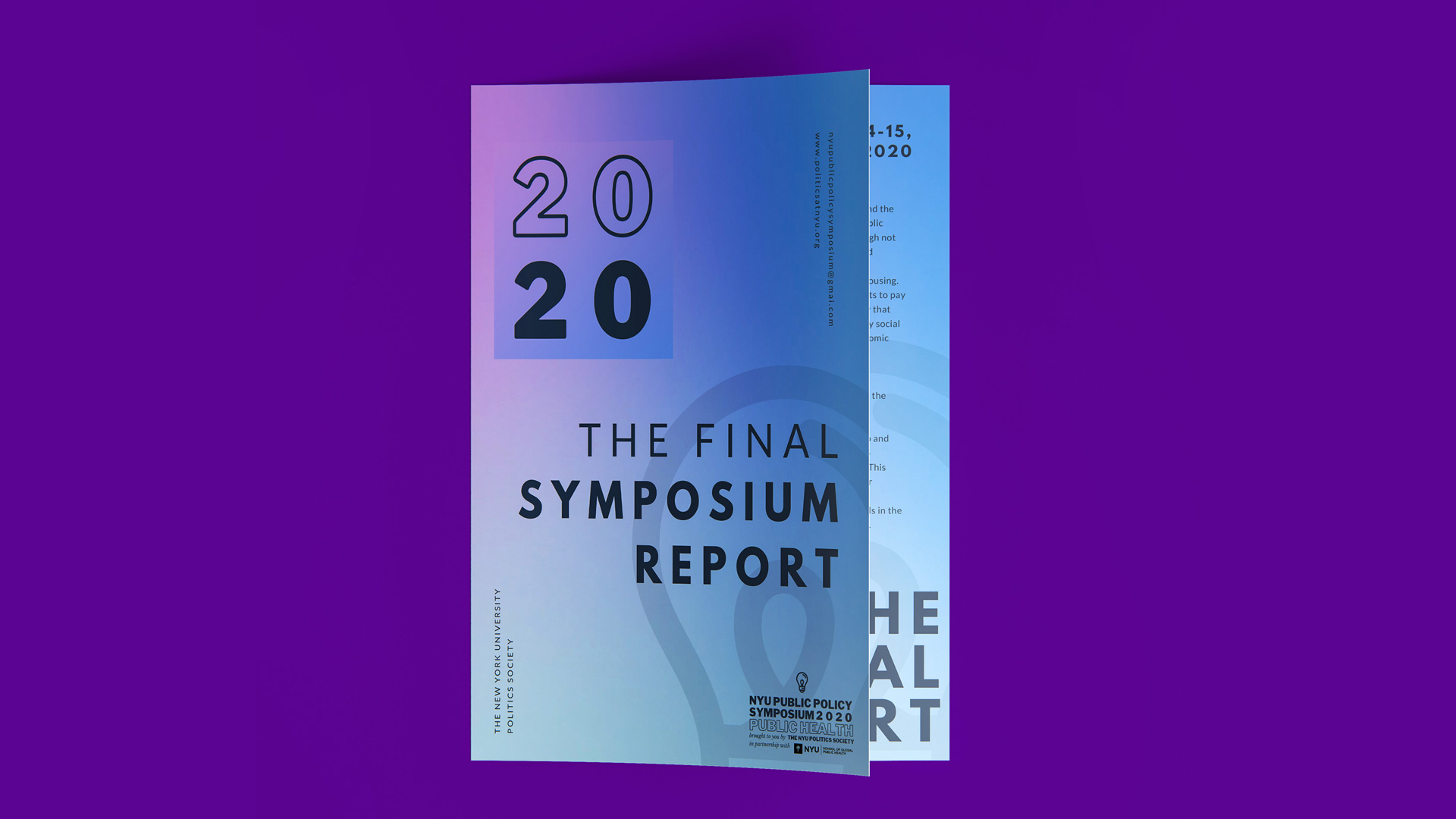 Download the Public Policy Symposium Final Report
On Saturday, Katarina Colón Rivas, MPH spoke to participants about her work as an epidemiologist and how it relates to pandemic preparedness and response, mental health, and the health of people who use drugs. Colón Rivas is an epidemiologist with the NY State Department of Health currently working at IPRO, and her presentation discussed how she interacts with healthcare and other public health professionals as they work to solve different problems.
To close out the Symposium on Sunday, Dr. Andrew Goodman discussed the window of opportunity for innovative policy to address the drivers of health disparities related to COVID-19, including racism in the healthcare field and other social determinants of health. Following his presentation, participants asked questions about how to best center local communities in public health work and how to improve access to health services among historically underserved populations.
The Public Policy Symposium was a fantastic display of dedication and hope toward a future of  increased access to public health and a healthier and safer America. We look forward to seeing how participants will shape and impact health policy in the future.