February 28, 2019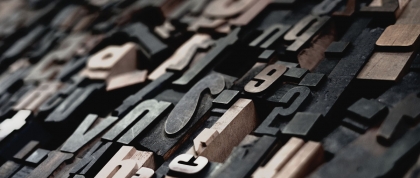 Dr. Lawrence Yang Working to Reduce Stigma and Improve Adherence in HIV+ Pregnant Women in Botswana
Botswana has one of the highest rates of HIV worldwide. While national programs to provide free anti-retroviral treatment (ART) exist, stigma remains a core barrier to medication adherence.
Dr. Lawrence Yang, Associate Professor of Social and Behavioral Sciences at NYU GPH and Director of the Global Mental Health and Stigma Program, is working to counter HIV stigma and improve ART adherence in Botswana through a two-grant, $275,000 grant (R21TW011084-01) from the National Institute of Mental Health and NIH's Fogarty International Center. Dr. Yang and his collaborators are conducting a randomized controlled trial (RCT) targeting pregnant mothers' ART adherence in the postpartum period, a time when discontinuation is more likely to occur.
The project also seeks to build capacity to enable investigators to independently implement culturally-tailored HIV stigma interventions, which not only raises the capacity of Botswana, but will serve as a model for other countries for development and dissemination of anti-stigma interventions.
"To our knowledge this is the first project to systematically evaluate a contact-based RCT stigma intervention for people living with HIV/AIDS in Sub-Saharan Africa (that is, a stigma intervention that is delivered by people with HIV themselves). As such, we take advantage of a unique opportunity to conduct an RCT stigma intervention and build capacity in Botswana where we have completed initial work identifying culturally salient components of HIV stigma," said Dr. Yang.
This project leverages existing collaborations between NYU, University of Botswana, and University of Pennsylvania and is the first to adapt an empirically-tested stigma intervention that has shown efficacy for use in groups with mental illness. The researchers are testing the feasibility of their culturally-tailored stigma intervention with approximately 220 participants, who are randomized into the stigma intervention group and the control group. This pilot intervention will provide valuable data for a large-scale RCT to reduce stigma and improve postpartum ART adherence.
The project is part of the Fogarty International Center's research program to spur development of innovative interventions to reduce stigma in low- and middle-income countries.
"Despite practices and medications that can reduce the risk of infection and keep the virus in check, HIV and AIDS persist around the world," Fogarty Director Dr. Roger I. Glass wrote in the NIH's Global Health Matters Newsletter. "Stigma research presents an opportunity to find new strategies for preventing the spread of disease and improving treatment outcomes and quality of life for people living with HIV/AIDS."
Press Contact
Rachel Harrison
rachel.harrison@nyu.edu