November 14, 2019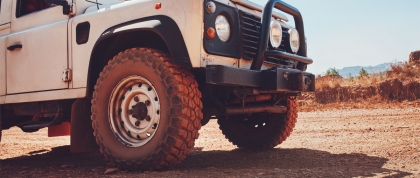 Dr. Jack Caravanos reflects on an eye opening spontaneous side trip to one of the largest refugee camps in Bangladesh.
When someone asks you if you'd like to visit one of the world's largest refugee camps, how can you say no? That's what happened while I was in Bangladesh recently. My usual work involves helping the NGO Pure Earth conduct scientific site assessments of toxic places (usually backyard smelters processing lead-acid batteries in a very crude way). But I've always been interested in the environmental health conditions of refugee camps so I said yes, let's go. After flying to Cox's Bazaar and then traveling 2 hours into southern Bangladesh we arrived at a remarkable city. Ukhia is one of several camps holding 77,000 of the almost one million Rohingya refugees. Located just a mile from the Myanmar border, the camp is well-coordinated, organized and not what I expected. The numerous aide agencies and the United Nations High Commissioner of Refugees have built a complete city with all possible services. Health care, dental care, mosques, football fields and teams, and of course, schools. It was clean, odorless with its own sewer treatment plant and plenty of potable water.  But of course, the Rohingya are homeless and any chance of them returning to western Myanmar (their ancestral home) is gone. The massacres continue and more and more refugees cross the Naf River escaping the genocide. There's little hope for a resolution anytime soon.  Meanwhile, people are marrying, having children and learning English (Bangla is not taught to the Rohingya people for fear of assimilation into the Bangladeshi culture). Needless to say, their presence in Bangladesh is not without controversy.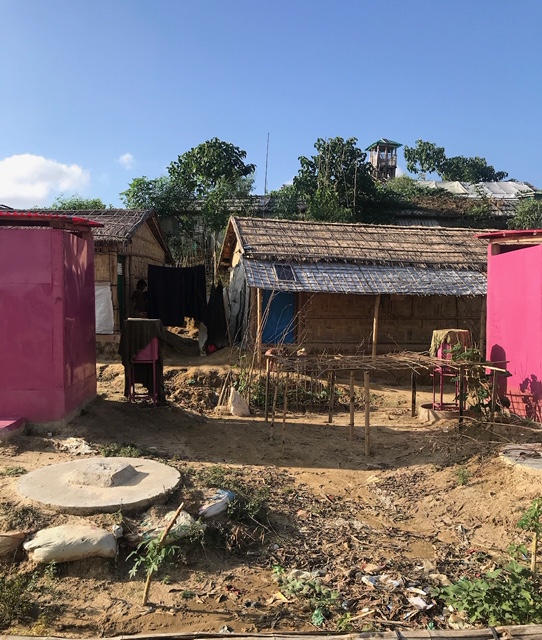 Pictured: Showers in the pink structure, a concrete disk over the sewer, one solar panel on the roof of a family dwelling, and a watchtower. 
But despite the clean water, fresh food, and apparent "good life", they are not free to leave the camps and pursue life. They do not earn an income and cannot open up a business. The presidential craziness in the USA easily diverts our attention away from the plight of refugees, But they are there, by the millions. I see that clearer than ever now.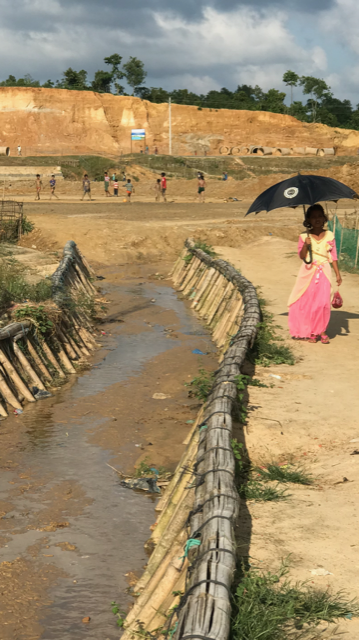 Pictured: Kids playing football in the mud and girl walking by a drainage ditch.