February 7, 2020
Advancing our Mission through Strategic Partnership
Academic institutions and NGOs have collaborated for decades in public health, combining their respective strengths in research and implementation to advance the practice of public health globally. Given this long-standing collaboration and the pivotal (and mutually reinforcing) roles universities and NGOs play in public health, it's somewhat surprising almost no attention has been paid to how to optimize this important relationship.
A literature search of models for NGO-university partnerships in public health turns up virtually nothing. This may be because most are project-specific, narrowly focused, and short-lived. Of course, some universities have incubated their own NGOs, though with a couple of exceptions they've been spun off or wound down, often as a result of differences in mission, financing, operations, and culture. 
Since 2014, GPH and HealthRight International have been engaging in an experimental partnership, facilitated by co-location and built around two principal areas of focus: new project development and teaching and learning. This partnership is unique not only because it has successfully spanned years and thematic areas, but because we've managed to bring the field into the classroom, as well as research into the field. 
Teaching and Learning
Drawing directly from fieldwork, HealthRight staff developed courses on health and human rights, migrant health and human rights, and reproductive health and human rights, enriching the MPH curriculum at GPH. Building on these new courses, HealthRight and GPH co-developed a 15-credit Advanced Certificate in Health and Human Rights, to our knowledge the only certificate in health and human rights that was co-developed by a school of public health and an NGO collaboratively, and is available to working professionals not enrolled in a degree program at the sponsoring university.
To date, HealthRight has provided internships to 70 NYU students (graduate and undergraduate) though the Last Mile Populations Lab, and this summer we're rolling out a new experiential learning internship for rising seniors that combines a one-week visit to a HealthRight project site in Kenya (where students will learn how development projects are designed, implemented and evaluated), with a summer internship in our NY offices. In addition, HealthRight has sponsored two capstone teams (in Ukraine and Nepal) and two Gallatin Human Rights Fellows (in Nepal and Kenya) in the past three years.
And like many NGOs, we have lots of data but limited bandwidth to analyze it, so we've also worked with three PhD students to analyze project data and draft manuscripts, including one that was submitted for publication this week by Ariadna Capasso on gender-based violence in Ukraine. And we have seven manuscripts at various stages of development involving faculty, post-docs and MPH students. 
New Project Development
NYU faculty from GPH, Medicine, Nursing, Dentistry and Social Work have collaborated with HealthRight on new projects as PIs, co-investigators, and technical advisors across a range of projects and grant applications. Over the past five years we've worked together on 16 grant submissions, winning 6 of these valued at more than $1.2m. Our current grant pipeline (submitted applications) includes an $850,000 NIH grant with a faculty partner focused on IPV prevention in Kenya.
HealthRight also partnered with the I AM GPH podcast for a special 4-part series on frontline health workers (available here), and most recently HealthRight has joined the Center on Global Mental Health and Stigma led by professors Larry Yang and Emily Goldman, leveraging our respective strengths in mental health research and practice in low- and middle-income countries.
Untapped Potential    
While the GPH-HealthRight partnership has succeeded in generating new grant revenues, learning opportunities and evidence, we have only begun to realize its potential. Recent faculty hires at GPH means even more scope for collaboration across HealthRight's programs focused on women and children, migrant populations, at-risk adolescents and sexual and gender minorities. And HealthRight's membership in a new network of African indigenous NGOs extends the geographic reach of HealthRight to nine countries: Kenya, Malawi, South Africa, Tanzania, Uganda, Ukraine, the US, Vietnam and Zambia.
Through continued partnership we can leverage our respective track records at NIH, USAID, CDC and with private philanthropy to advance our work and the public's health. And while HealthRight and GPH remain independent entities (a virtue of the partnership, in my view), we will continue to share space in the new building in order to facilitate continued collaboration.
In the end, we've pioneered a new model for academic-NGO collaboration in public health and shown that it can succeed by helping to expand the reach and impact of both institutions, serve our respective missions, and improve health outcomes globally. And we're just getting started…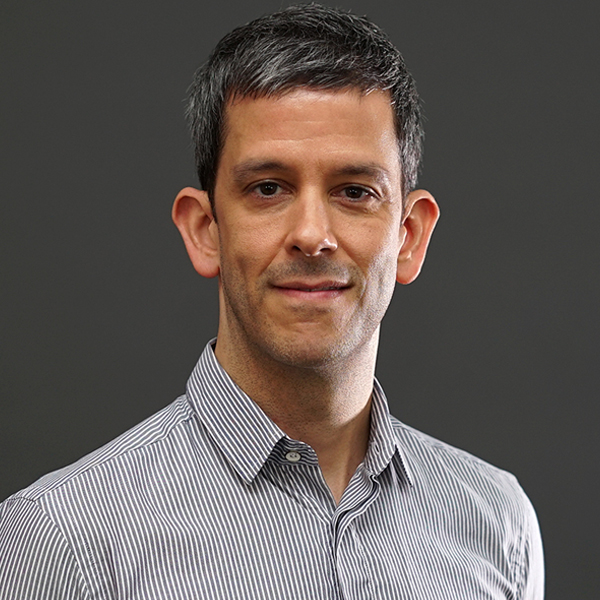 Peter Navario, PhD, MPH
Executive Director of HealthRight International
Clinical Assistant Professor of Public Health Policy and Management