February 19, 2020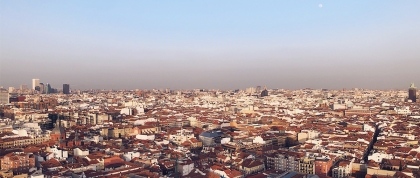 The Cross Continental Experience Blog by Jonelle Boafo, C-C MPH Student
Pictured Above: Panoramic view of Madrid from Riu Plaza Rooftop


Hey ya'll! I'm Jonelle Boafo, a student in the Cross-Continental Master of Public Health program at NYU. We are currently in the third and last semester of the one-year accelerated MPH program, which began in Washington D.C., followed by Buenos Aires, and now beautiful Madrid! I'm very excited to be taking over and to continue sharing our experiences in Madrid with you all.

Before sharing our experiences, a little about me! 

Before this program, I was actually an undergrad student at NYU studying Global Public Health and Sociology, so NYU has been my home for a few years now. In undergrad, my intro to GPH started in Accra, Ghana, where I first studied abroad. Going to Ghana really shaped my public health perspective and affirmed for me that this is what I wanted to do, and I simultaneously had a fulfilling personal experience living in my parents' home country.

While in Accra, I learned about global public health within the context of a health environment and system outside of the United States that is uniquely different from the US's. My time there became a major driving factor in my decision to do the C-C MPH program. During my semester in Accra, I interned at a pediatric public sector hospital where I learned about the quality of healthcare afforded to children who come from low-income families. At the hospital, I observed how health professionals handle common diseases that plague children in Ghana through preventative and curative measures with the help of organizations like UNICEF and USAID. My time at the hospital sparked an interest in further understanding how child malnutrition impacts different regions of the country based on their levels of urbanization and how the government, major donors, and health professionals work hand in hand to mitigate the disparity. 

The following year I went back to Accra to conduct an independent research study on the issue. My time investigating the rural and urban disparity of a curable condition such as child malnutrition inspired me to learn more about how malnutrition, along with communicable diseases, impact developing countries in Sub-Saharan Africa, and how the partnership of countries' governments and public health organizations can create programs, interventions, and policies to decrease these diseases. Ultimately, I want to become a Maternal and Child Health Epidemiologist and aid in the creation and implementation of interventions to decrease common diseases that plague disenfranchised women and children in Sub-Saharan Africa.

Aside from my public health passions, I'm a photographer, I love to cook, and I'm a fashion lover, so being in Madrid has really set me in my element.

Back to the C-C MPH experience!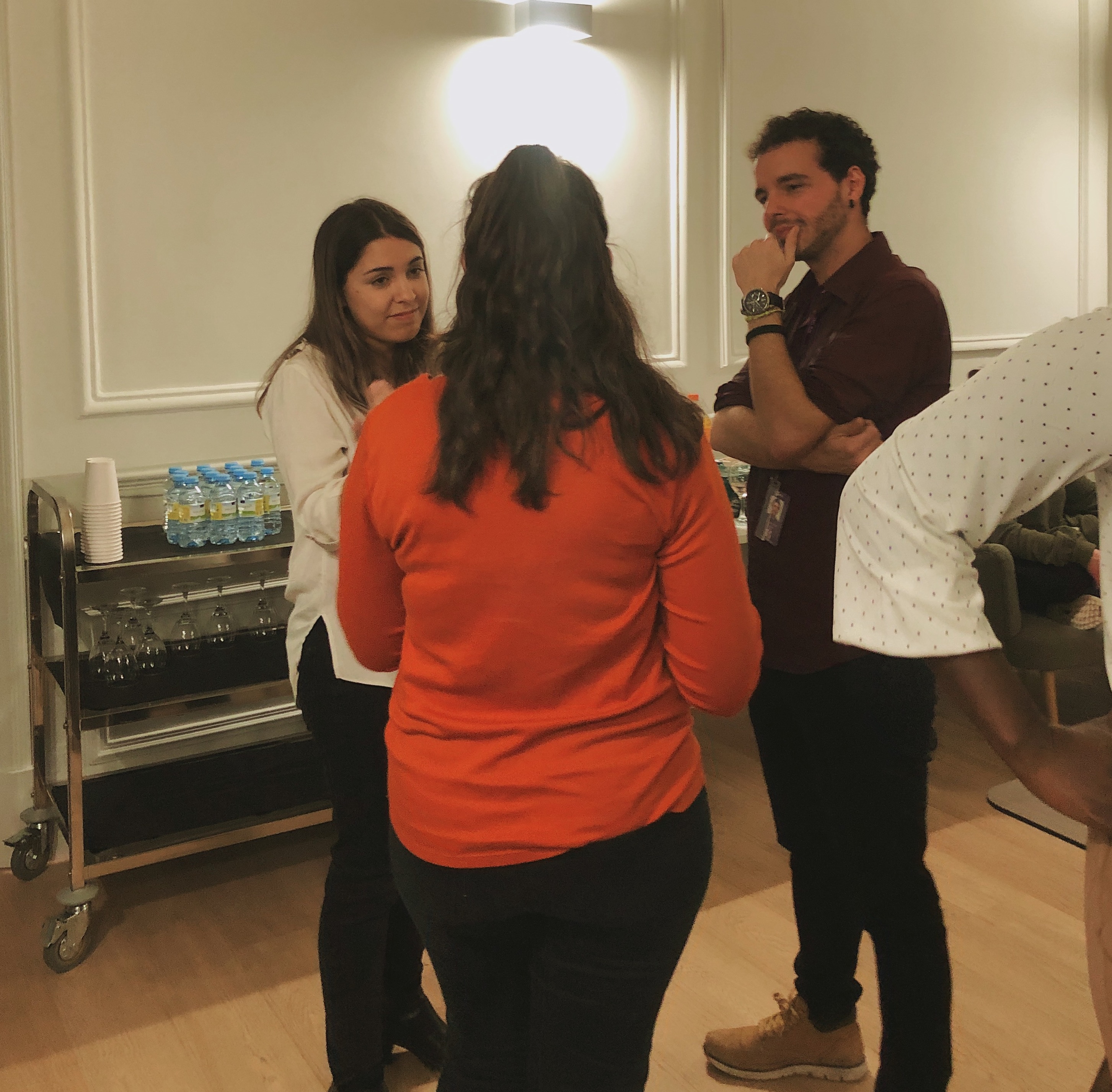 Pictured: A student conversing with our Thesis professor, Julia Diez, and Regression and Epi 3 professor, Pedro Gullón, at the orientation reception with NYU Madrid staff and instructors


With almost four weeks in Madrid, students have already taken advantage of the accessibility to other regions of Spain and countries in Europe, and they have begun their weekend excursions. When we aren't in the classroom learning about linear regressions and working on our thesis, students have been traveling to Milan, Toledo, Segovia, and even seeking out all the gems Madrid has to offer.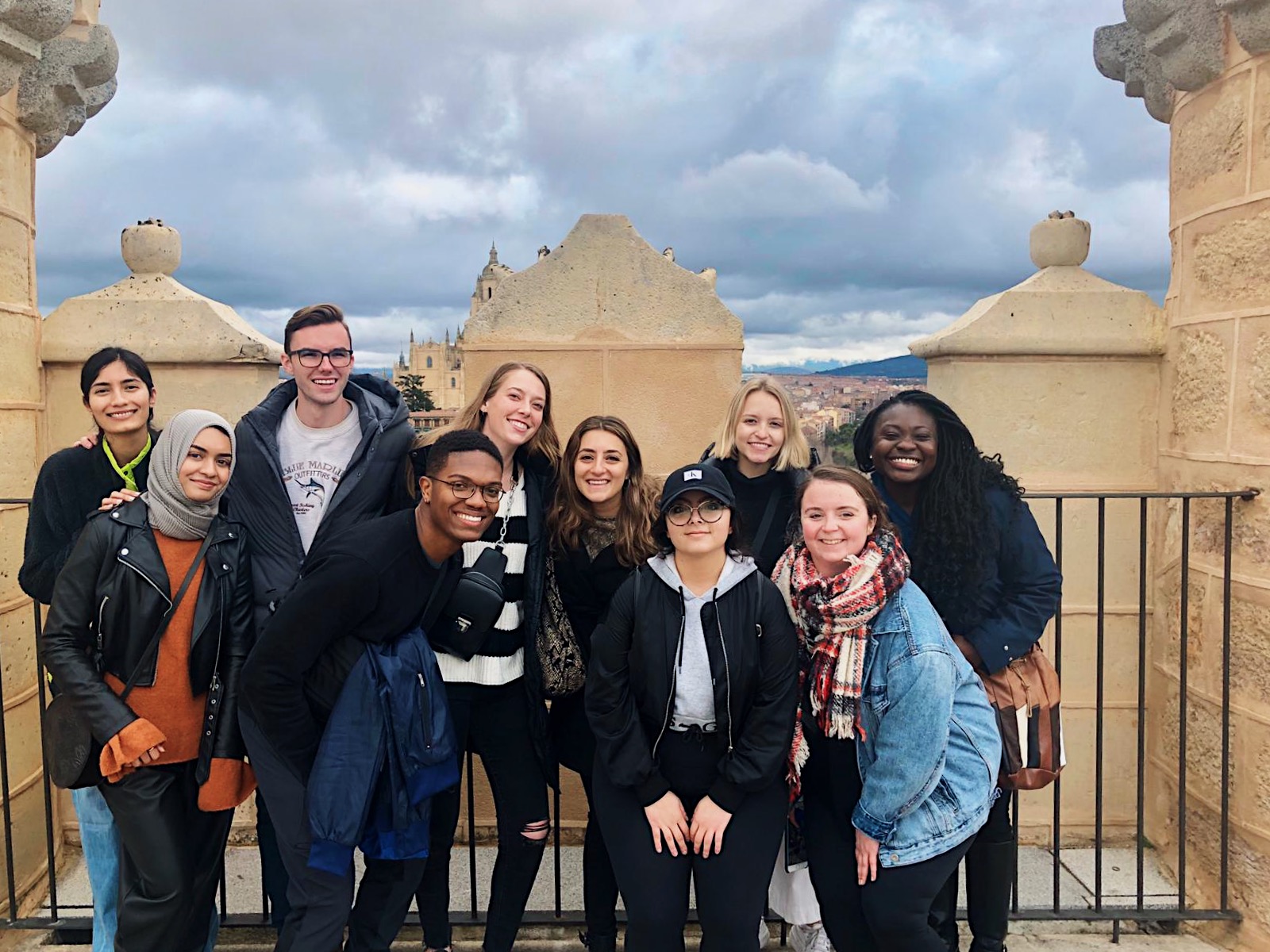 Pictured: A few cohort students on an NYU trip to Segovia


During our first week in Madrid, we had a short orientation where we met the staff and admin of NYU Madrid, got a tour of Old Madrid, and explored the neighborhood in which NYU Madrid is located, Chueca! Chueca is known as the hippest, trendiest, LGBTQ friendly barrio of Madrid! It has a little bit of everything: traditional markets with a modern twist like Mercado de San Antón, historical museums, bars, modern and vintage bookstores, several restaurants where locals and visitors can indulge tapas, little appetizers quite popular in Spanish cuisine, and fashion spewing in every corner of the barrio.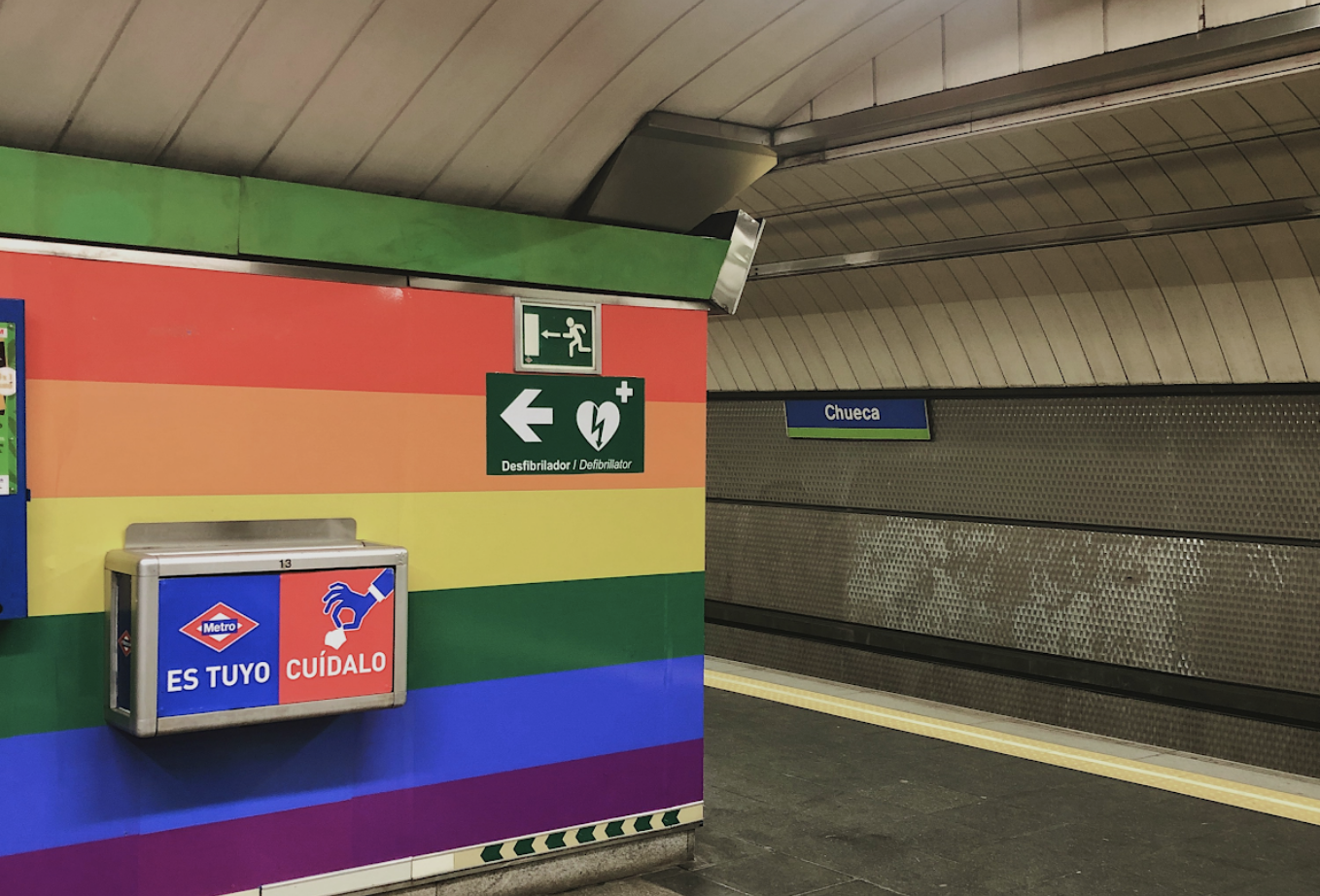 Pictured: Chueca metro station


Many of us in the cohort get to not only experience everything Chueca has to offer, but also many other barrios in Madrid where we are living such as Malasaña, Old Madrid, Gran Via, Salamanca, and Sol. Malasaña is another hip barrio filled with hundreds of trendy cafes. Old Madrid is where the famous Plaza Mayor is located. Gran Via is the Soho of Madrid - perfect for all your shopping. Salamanca is known for its rich array of traditional Spanish cuisine. And finally, Sol contains the historic Chocolatería San Ginés, known for having the best churros to pair with their rich hot chocolate that will have you never wanting to drink any regular hot chocolate again.

Madrid has so much to offer, each barrio is unique and has its own charm. I can't wait to share our journey here with you all – there's so much more to come.