April 21, 2020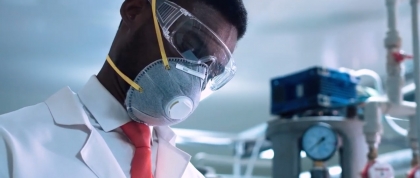 Dr. Jack Caravanos Creates NIH-Funded Training Videos for Emergency Department Staff in Light of COVID-19.
Jack Caravanos, clinical professor of environmental public health at NYU School of Global Public Health, had already received funding from the National Institute of Environmental Health Sciences (NIEHS), part of the National Institutes of Health (NIH), to create safety training videos. Then COVID-19 hit.
Caravanos and his colleagues refocused their efforts on infectious disease health and safety for a specific group of first responders: first receivers, the health care workers who come in contact with potentially infected patients arriving in the emergency department.
After NYU public health experts developed the storyboard and script, and recommended visuals, the videos were assembled and narrated by eLearning to assemble and narrate the content. The videos address assessing risk for first receivers and the proper use of personal protective equipment, or PPE.
Video: Infectious Disease Health & Safety for First Receivers - Part 1: Risk Assessment
Video: Infectious Disease Health & Safety for First Receivers - Part 2: PPE
The videos are part of an ongoing collaboration with Kelly McKinney, senior director of emergency management and enterprise resilience at NYU Langone Health, to train first responders on safety measures.
Press Contacts
Rachel Harrison
rachel.harrison@nyu.edu
(212) 998-6797