October 29, 2020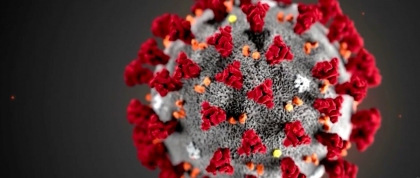 While there have been a set of accepted measures, such as lock downs, physical distancing and mask-wearing, to slow the spread of COVID-19, there is no "one size fits all" approach to tackling the ongoing pandemic. The communication strategy and response to COVID-19 in New York City may not translate to other global settings, such as in Nairobi or Beirut. In the absence of an effective and reliable vaccine or treatment, interventions to mitigate the transmission of the novel coronavirus are largely behavioral in nature. In order to successfully encourage a community to follow guidelines and mandates, public health practitioners must recognize not only the complex systems in which they're working but also the behavioral factors at play. For example, in countries such as Yemen and Syria, that are experiencing economic collapse, conflict, widespread malnutrition and concurrent outbreaks, how do we prioritize and manage COVID-19?
These questions were at the center of the most recent Behavioral Communication Strategies for COVID-19 (BCSE: COVID-19) courses. From September 3rd to October 7th, the Global & Environmental Public Health program led two parallel courses. One section was led by Dr. Chris Dickey, and focused on the Middle East and Northern Africa (MENA) region in partnership with the WHO Eastern Mediterranean Region and UNICEF Lebanon country office. The other section was led by Dr. Erma Manoncourt in partnership with Strathmore University in Nairobi. Taken together, these courses welcomed close to 190 participants in total, including NYU MPH students and professionals working in UN agencies, Ministries of Health, county health systems and hospitals throughout the African continent and the Middle East.
The ultimate goal of the course was for teams to work together and employ systems thinking to develop proposals aimed at reducing COVID-19 burden all over the world. The highly interactive course engaged leading experts that are directly involved in the COVID-19 response from NYU GPH (Dr. Carlos Chirinos), UNICEF, WHO, Anthrologica, M&D Consulting, Common Thread, Strathmore University, American University in Beirut, and the American University in Cairo.
The participants worked together on teams - guided by mentors -  to develop complex models of the rapidly growing pandemic in the context of geography, culture, economics, epidemiology, human physiology, environmental science, and policy. Through a series of highly interactive sessions, the class discussed how social and cultural practices, processes, and interactions shape the population distribution of the disease and produce social inequalities that impact disease control and primary prevention. Additionally, the course addressed public health communication, community engagement, behavioral insights, behavioral economics and innovation. Participants ended the course with a foundation of  theoretical, operational, and methodological parameters needed to communicate and change behaviors to mitigate the spread of COVID-19.
At the conclusion of the course, each of the 30 teams, 15 from each course,  prepared a presentation of their respective strategies that were shared with a panel of esteemed judges, which included Neha Kapil (UNICEF MENARO), Rick Brennan (WHO EMRO), and Sulafa Almarzouqi (Global Institute for Disease Elimination, GLIDE) for the MENA class and Natalie Fol (UNICEF ESARO), Alan Court (Senior Advisor to the WHO Ambassador for Global Strategy) and Majid Twahir (COO, Aga Khan University Hospital, Nairobi) for the East and Southern Africa class. After reviewing the final proposals, the judges identified one winning team from each course that stood out among the rest. The winning team from the MENA focused course, featuring NYU MPH student, Susan Dara, focused its intervention on increasing flu vaccine uptake in Cairo, with the intention to modify the strategy for eventual COVID-19 vaccine acceptance in the same population. The winning team from the East and Southern Africa course, featuring first year MPH student, Uchechukwu Ginigeme, focused on improving compliance of heads of households with stay-at-home measures in Khartoum, Sudan. Both strategies were targeted, realistic, innovative and incorporated risk communication and community engagement best practices.