November 5, 2020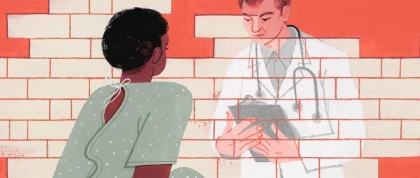 A perspective piece by Mary Holiman, MPH student and president of the Black Women's Health CollectivePictured: A Black woman patient talking to a white male doctor. Photo courtesy of  Black Women's Health: Systemic Racism & Inequality In Health Care


In a world plagued by the many "isms" of society—racism, sexism, classism, ageism, and colorism, along with other forms of prejudice such as misogyny and homophobia— it's important for public health to utilize an intersectional approach. Developed by Kimberlé Crenshaw, intersectionality is a theoretical framework that says a person's individual characteristics (race, gender, sexuality, etc.) subject them to an interconnected system of discrimination.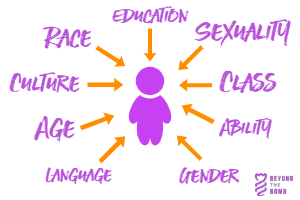 Pictured: A diagram with a person standing in the middle of various identities: language, age, culture, race, education, sexuality, class, ability, and gender. Photo courtesy of Beyond the Bomb.


As the premier organization at New York University dedicated to highlighting the unique health experiences of Black women and girls, it's vital for the Black Women's Health Collective to acknowledge the multiple identities Black women often hold, as well as the effect these identities have not only on how we navigate through the world, but how the world responds to us.

There are common misconceptions about Black women and our health. Gynecology was developed from the mistreatment of and experimentation on Black bodies, and yet, despite our ultimate sacrifice and contribution, we are more likely to experience complications during pregnancy and childbirth than any other demographic. What is typically regarded as a joyful time for many mothers tends to be crippled with heightened anxiety for many Black women. We do not have the luxury of simply basking in the glow of motherhood due to the looming possibility of dying during labor constantly on the horizon.

Furthermore, Black women and girls are forced to function in a society that is against every single aspect of our being, policing us through our hair, our clothes, our bodies, our languages, our salaries, and even how we react to microaggressions in the workplace, and the constant public brutalization of people who look like us.  

This is all due to the fact that many believe we do not feel pain. 

We are magical, and we are strong. But that doesn't mean we're not hurting.

Due to our unique experiences, our expressions of pain, discomfort, and frustration may not look like the typical burst of tears that we so often see on television (although there's nothing wrong with crying, either). It's the heavy sigh after a long day, the "don't worry about it, I'll do it myself" mentality, singing along to Mary J. Blige's "Not Gon' Cry" or belting out "Respect" by Aretha Franklin because really, that's all we're asking for. It's putting everyone else before ourselves because we're so used to being an afterthought that we don't know how to ask for help. It looks different, but it's still there.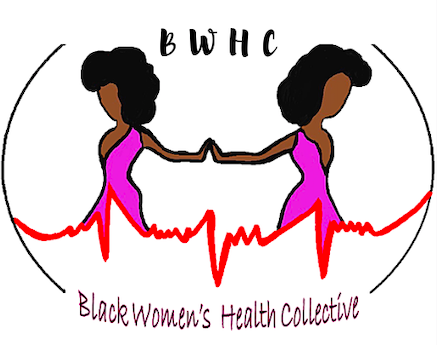 Pictured: The Black Women's Health Collective logo


The Black Women's Health Collective is committed not only to ensuring that the voices and concerns of Black women and girls are heard, but that there's a safe space on campus for us to simply exist and express ourselves freely. Time and time again, Black women are relegated to the backburner. The BWHC puts us at the forefront and makes us a priority in a world that is conditioned to treat us as non-factors. Not only are we taking a seat at the table, but we're also using it to elevate those behind and around us. 

As such, the BWHC hosts a variety of events that include discussion panels on topics ranging from sexual assault to mental health, self-care workshops (therapeutic poetry, paint & sips, yoga), and career seminars featuring Black women in the field of public health. If you would like to get involved, you can find us on Instagram at @nyu_bwhc or email us at nyu.bwhc@gmail.com to be added to our mailing list, so you can receive our newsletter and stay up-to-date with all things BWHC.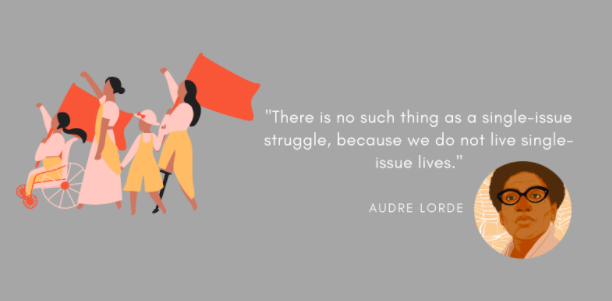 Pictured: Audre Lorde quote that reads "There is no such thing as a single-issue struggle because we do not live single-issue lives." Photo courtesy of Mary Holiman.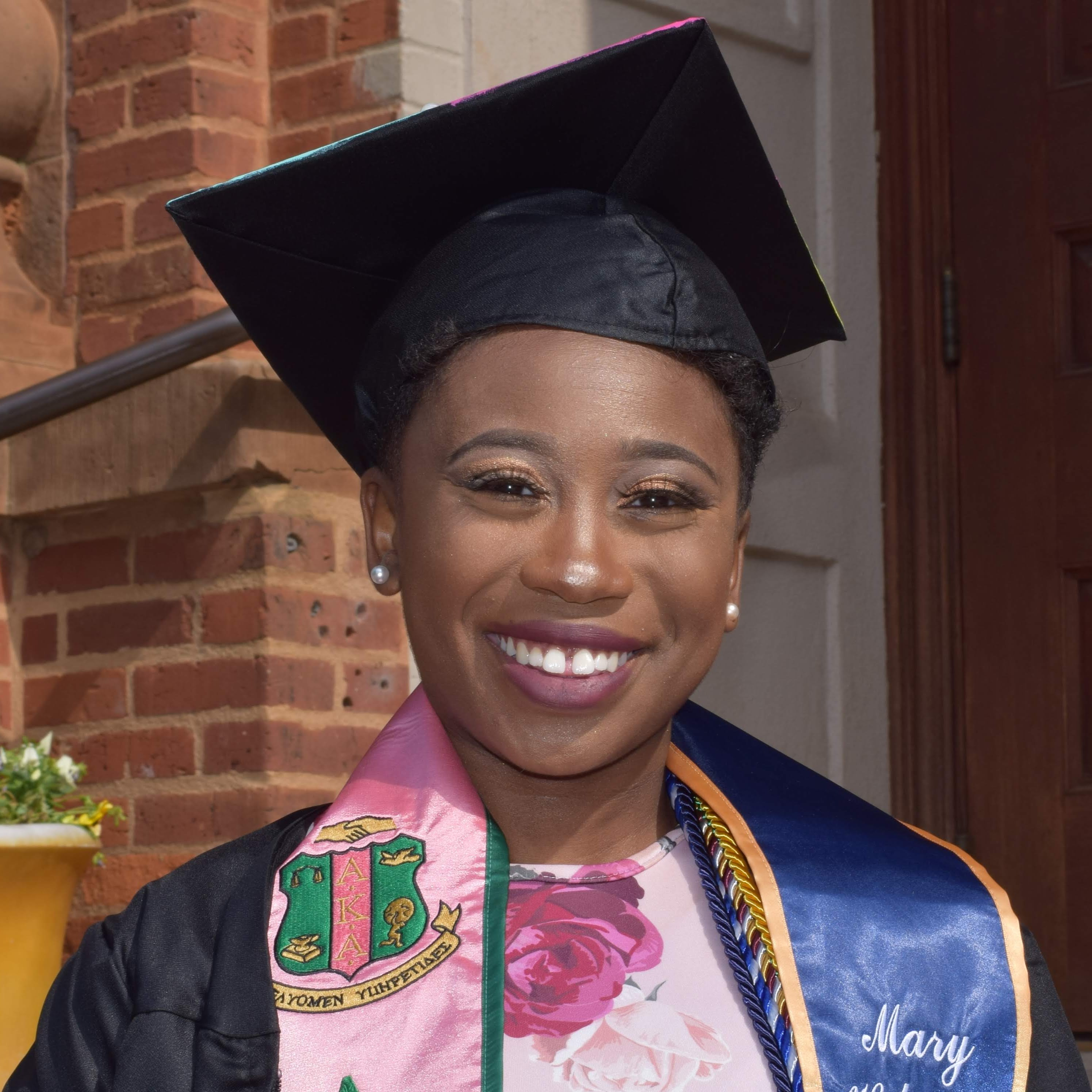 Mary Holiman
MPH student, Community Health Science and Practice
President, Black Women's Health Collective