April 2, 2021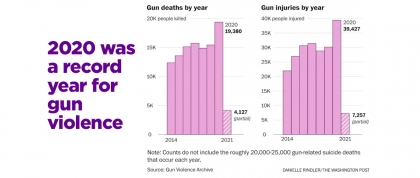 Dear Colleagues:
While robbing us of so much, the coronavirus pandemic has simultaneously distracted us from numerous public health crises ranging from racial violence to homelessness. Mass shootings, meanwhile, have continued their own terrible, steady drumbeat.
Business Insider writes, "There were 19,379 gun violence deaths in the U.S. in 2020, according to data from the nonprofit Gun Violence Archive. This statistic excludes suicides involving guns, which consistently account for a majority (roughly two-thirds) of annual U.S. gun deaths. In 2020, Gun Violence Archive found there were 24,090 gun suicides."
It boggles the mind that in the two weeks since the Atlanta spa attacks, there have been an astounding 20 mass shootings from coast to coast. They occur with such regularity that it's hard to fathom, but new attention is finally being focused on enacting rational gun control measures.
Last week, President Biden called for a ban on assault weapons and expanded background checks. He said: "This is not and should not be a partisan issue — it is an American issue. We have to act."
Two-thirds of Americans back tougher gun laws, a USA TODAY/Ipsos Poll finds, but Republican support has fallen significantly as the issue takes on a stronger partisan cast than it did a few years ago.
In the poll, taken in the wake of two mass shootings in the span of a week, 65 percent overall say gun laws should be stricter – a sizable majority, but one that has fallen by 7 percentage points from a USA TODAY/Ipsos Poll taken in August 2019.
The 54% support among Republicans two years ago has plummeted to 35%. Democratic support has stayed about the same, now at 90%.
The promising news is that the U.S. Centers for Disease Control and Prevention is again funding research on gun violence. But more must be done.
America would do well to reinstate the ban on assault weapons and rescind the Protection of Lawful Commerce of Arms Act (PLCAA) each of which contribute to decreased violence -- the former by making fewer lethal weapons available that kill more people per incident and the latter by giving the gun industry a "pass" on liability, except under very narrow circumstances. The PLCAA was passed in 2005 by a firearms-friendly congress that had just allowed the ban on assault weapons to expire.
As we observe Passover and Easter, we also mourn the half million lives lost to COVID-19 and those lost this year to gun violence writ large: from suicides, urban and rural gun violence, police shootings and mass shootings.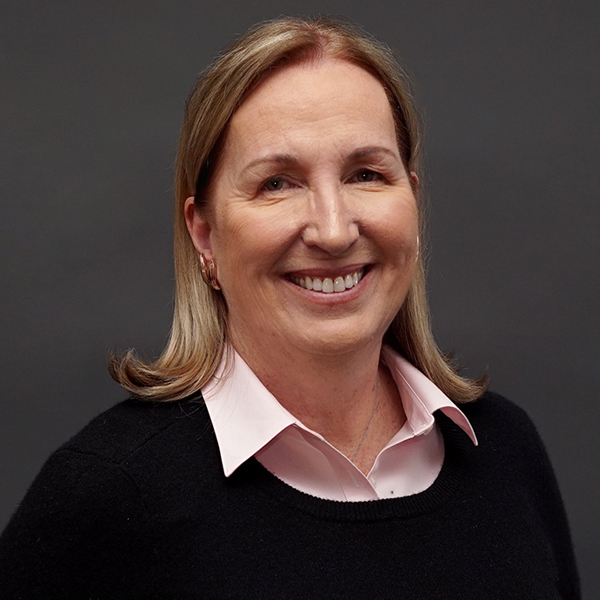 Cheryl Healton, DrPH
GPH Dean;
Professor of Public Health Policy and Management
Go Further:
We need you to advocate for gun safety (cugh.org)

In gun debate, both sides have evidence to back them up (theconversation.com)

A public health crisis decades in the making (CDC data)