June 17, 2021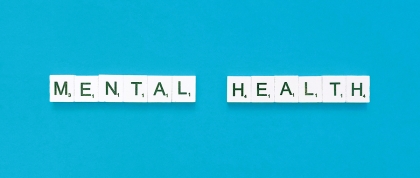 To overcome the stigma commonly associated with mental illness and disseminate evidence-based mental health interventions worldwide, the NYU School of Global Public Health (GPH) will soon launch the Li Ka Shing Foundation Initiative for Global Mental Health & Wellness. The Li Ka Shing Initiative is funded by a generous gift of $500,000 with the ambitious goal of developing the next generation of leaders who will advance knowledge, policy, research, and practice, reframing mental health and wellness within the global public health paradigm.
Led by Dr. Lawrence Yang, Vice Chair and Associate Professor of Social and Behavioral Sciences, and Director of the Global Mental Health and Stigma Program, this new initiative will enable the initial development of evidence-based mental health interventions to be rapidly  disseminated including via potential partnership with ongoing global mental health work funded by the National Institutes of Health.
According to recent studies, ten percent of people worldwide live with a mental health condition. An estimated 264 million people worldwide suffer from depression, which the World Health Organization (WHO) cites as the leading cause of disability and the fourth leading contributor to overall loss of health across the globe, and an estimated 284 million people live with an anxiety disorder. Mental health conditions have an especially severe effect on young people ages 10-24. Not only is mental illness a main contributor to the worldwide decrease in young people's life expectancy, it significantly limits this age group's social and economic opportunities.
Yet despite the staggering toll that mental conditions take on individuals, families, and communities, it remains understudied and underfunded, resulting in many sufferers not receiving critically needed help.
"For too long, mental health has been regarded as secondary to physical health, despite increased understanding of how deeply interconnected mental and physical health are in contributing to overall well-being," said Cynthia Li, the initiative's benefactor. "In developing countries, the 'mental health treatment gap' is particularly pronounced. More than 75 percent of the population need—but do not receive—mental health care. This gap is compounded by both cultural stigmas and a scarcity of available mental health professionals," she said.
Dr. Yang agreed. "Stigma can take culturally-specific forms.  Especially in Chinese cultures, 'loss of face' can result in the feeling of deep shame and loss of one's full status and standing in social interactions.   As a result, stigmatized individuals may prefer not to disclose their problems with health professionals or even with their own family, obstructing timely and effective treatment," he said.
The promising news is that evidence-based practices have been developed for anti-stigma interventions. These evidence-based practices, which typically partner with a peer individual with mental health challenges who has successfully coped with stigma to deliver the intervention, require funding and support to be scaled up and widely disseminated.
"With the Li Ka Shing Foundation's support, peers can be implemented within public education campaigns to address community-level stigma. Interventions modeled on this concept can reduce the severe stigma encountered by people with mental health problems and their caregivers, and can be disseminated in new global regions, including in Asia," said Cheryl G. Healton, DrPH, Dean of NYU GPH.
"We couldn't be more grateful to Cynthia Li and the Li Ka Shing Foundation for their generosity in funding this important new initiative at this particularly timely juncture in the global pandemic," she said.