June 21, 2021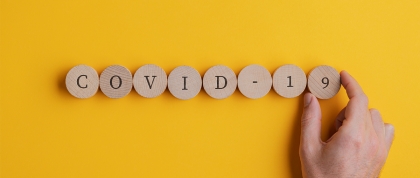 How have hundreds of NYU students spent their time over the past year?
Participating in the BroadStreet Covid-19 Data Project! The 10-week internship program has provided students with an opportunity to learn about data collection and explore topics from policy to health equity and data quality assurance.
Since the last update on BroadStreet from Tasfia Bashar in October 2020, the program has expanded! Now, interns can join a vaccine track, which follows vaccine distribution, equity, and data availability across the United States. Students can also stay beyond the traditional ten weeks and join a skills program. They can pursue the Leadership and Evaluation, Research, Designing Data Visualization, Data Insights, Community Health Needs Assessment, or Public Health Communications pathways. Each provides invaluable experiences and learning opportunities.
Lisa Pardee, a sophomore at NYU, is double majoring in Global Public Health and Biology. She joined the program's Health Equity Team in March, recording data for Ohio based on race and ethnicity. But the opportunity to pursue the vaccine track excited her–she works there now.
Even through Zoom, Lisa's enthusiasm about the work was apparent. "I think BroadStreet is so important for other companies and individuals [who can] utilize the data… in their own research as well."
"Covid-19 has so many implications and it's going to be something people are researching for a while," she says. She's interested in doing just that...
Reflecting on the program culture, she said, "they do a really excellent job… of connect[ing] everyone through Slack… Everyone is so welcoming." Program coordinators, who asked Lisa about how she's doing and what she wants to explore, assist with that. The program offered "so many opportunities for growth," she says.
The experience and her classes at NYU also seamlessly fit together. "I've been taking classes like health and society, health policy and epidemiology," she says, which helped her understand health equity. As she works with the data, she asks herself why the numbers look different in each state and what factors drive the disparities. What she's found has driven her passion for public health research, especially concerning health equity.
"Everyone is very passionate about what they're doing on BroadStreet," she said. And if you're interested in joining, "definitely go for it."
What could this experience do for you?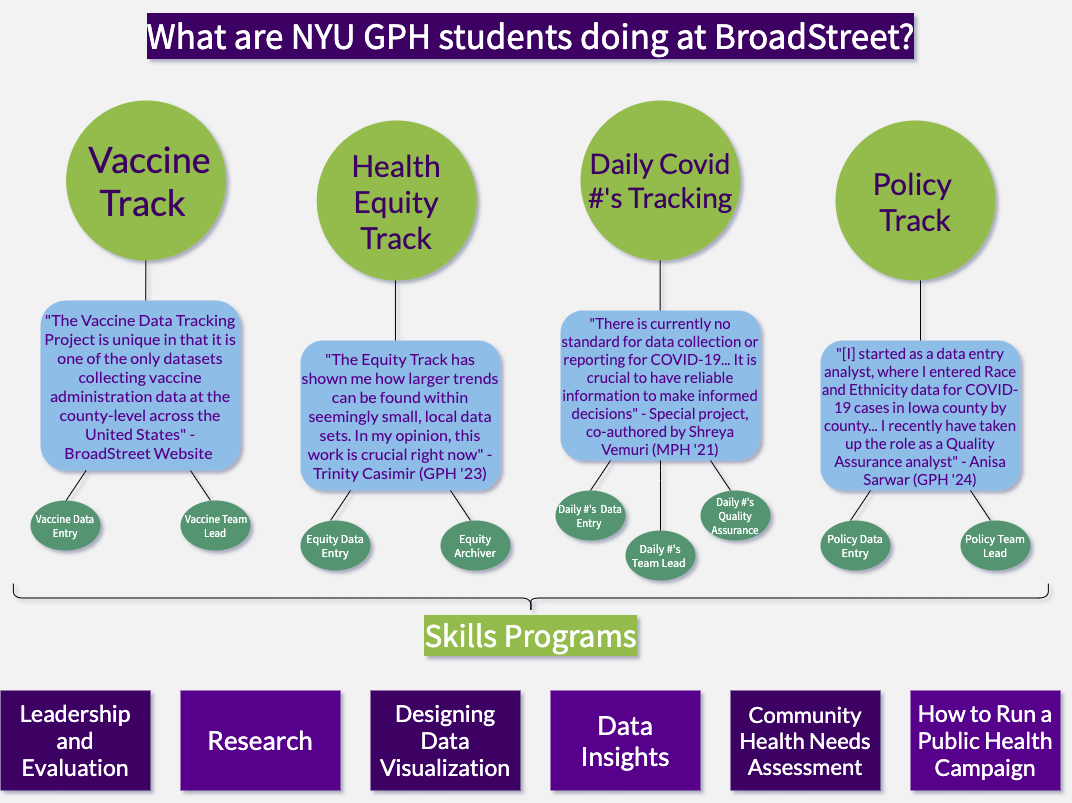 Author
Usha Sookai
GPH Communications Editorial Assistant