September 10, 2021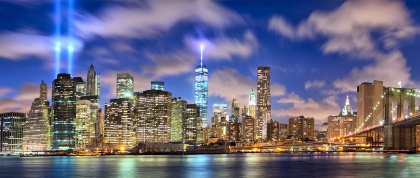 The 20th anniversary tomorrow of the attacks on the twin towers at the World Trade Center leads us to reflect on that day, and our emergency preparedness efforts in the years following.
I myself am reminded of a public health physician who in the late 1990s had warned of the looming threat of bioterrorism from hostile nation-states and non-state actors. Donald "DA" Henderson brought considerable authority to his campaign. He ran the CDC's virus surveillance program in the 1960s, led the WHO's smallpox eradication initiative in the 1970s, served as dean of Johns Hopkins' public health school in the 1980s, and advised several presidents. In JAMA, Emerging Infectious Diseases, and Science he made impassioned pleas to bolster public health preparedness, improve surveillance strategies for novel emerging viruses and bioweapons, and cultivate a state of readiness and response among public health practitioners.
The audience for his message was small: Washington, DC elites, some academic colleagues, pockets within the infectious disease community and public health practice, and defense-minded think tanks. He was, for the most part, largely ignored by the field of public health.
The 9/11 attacks, and the subsequent anthrax attacks that began only one week later, dramatically changed that landscape. First with the 2001 terror attacks and then subsequently with SARS (2002), Hurricane Katrina (2005), H1N1 (2009), Superstorm Sandy (2012), Ebola (2014), Zika (2016), and now COVID-19, public health has been catapulted to the forefront of mission-critical agencies. And public health has embraced its role as an emergency provider: virtually every state and local health department in the country has public health personnel dedicated to the mission of public health emergency preparedness and response.
These public health practitioners take the responsibility very seriously. They plan for medical care surges, sheltering operations, mass vaccination clinics, and mass fatalities, and they develop syndromic surveillance systems. DA Henderson was vindicated. Somewhat.
Prior to the 2001 attacks, the CDC had funded four schools of public health to develop public health preparedness training curricula. In the aftermath of 9/11 the CDC funded 28 accredited schools of public health as Preparedness and Emergency Response Learning Centers to rapidly prepare the public health workforce for various threats. Both large and small public health departments established bioterrorism coordinators with CDC funding.
Much as HIV funding galvanized public health research and practice in the 1990s, the public health emergency preparedness enterprise grew quickly through the 2000s. Emergency managers and public health officials adopted the National Incident Management System, and public health was firmly established as one of the pillars of homeland security.  The Association of Schools and Programs of Public Health created MPH competencies for public health emergency preparedness.
But notwithstanding the rhetoric of creating a prepared public health workforce, the funding was anemic, starting out small and then dwindling.  Over a ten-year period, the federal government spent $34 million on public health emergency preparedness training centers at schools of public health and an additional $57 million on emergency research centers, while at the same time spending an average of $1.7 billion per year on medical counter-measures. Then CDC stopped funding the schools of public health altogether. Federal funding for health security -- CDC's Public Health Emergency Preparedness funding for health departments and Health and Human Service's Hospital Preparedness Program for health systems – dropped by half over the fifteen years after the original bolus of 9/11 funding, from $500 million to $250 million.
In one recent analysis of federal funding trends, Kirsch and Keim reported that federal agencies provided only $69 million over a five-year period for disaster research, of which half was for engineering studies and only nine percent for public health disaster research.  A three-year study by a National Academies of Sciences, Engineering and Medicine panel (of which I was honored to be a member) concluded that the "science underlying the nation's response to public health emergencies is seriously deficient, hampering the nation's ability to respond to emergencies most effectively to save lives and preserve well-being." We wrote that before the COVID-19 pandemic.
The pandemic has revealed many of the fault lines in our public health emergency preparedness system, all of which is the lost promise of the integrated system envisioned by Henderson. We have a patchwork surveillance system, minimal coordination among states, and political leadership that vacillates between relying upon or ignoring public health leaders. Instead of supporting a robust emergency preparedness and response network of public health practitioners, researchers, and policy-makers, the U.S. has created a hollowed-out bureaucracy that has been unable to stand-up or promote a comprehensive, national COVID testing and surveillance system, much less a nuanced and effective risk communication strategy.
My colleagues in our newly developed Center for Public Health Disaster Science – principally Robyn Gershon, Alexis Merdjanoff, and Rachael Piltch-Loeb – have had many opportunities over the years to interact with very dedicated public health emergency preparedness and response practitioners, some of whom are at the very cutting edge of public health science and practice, while others are saddled with woefully outdated technology and absent organizational support.
Had the promise of 9/11 been kept – to develop a strong, evidence-based public health emergency preparedness and response system, bolstered by research, supported by a well-trained workforce, and consistently endorsed by political leaders – we might have averted a number of COVID deaths and hospitalizations.
On this 20-year anniversary of 9/11, we mourn the deaths of those who lost their lives that terrible day  at Ground Zero, the Pentagon and in Pennsylvania, as well as those first responders who have succumbed to illness as a result of their tireless and selfless rescue and recovery efforts.
To honor their legacies -- and those of the over 650,000 Americans lost to COVID-19 -- we must work to create innovative solutions that ensure strong public health infrastructures are in place for the next time. Whether it's a pandemic, a climatological or technological disaster, or other acts precipitated by humans, public health must be ready to act decisively, humanely, and morally, and to be the ready response force that DA Henderson envisioned for the field over two decades ago.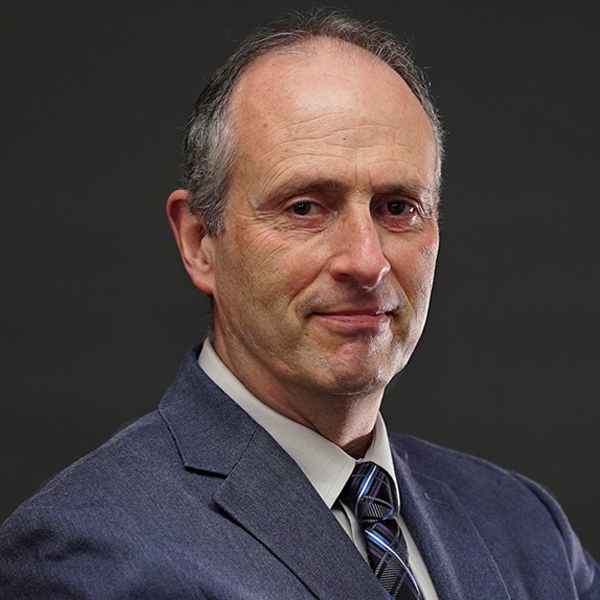 David Abramson, PhD, MPH
Clinical Associate Professor of Social and Behavioral Sciences