October 15, 2021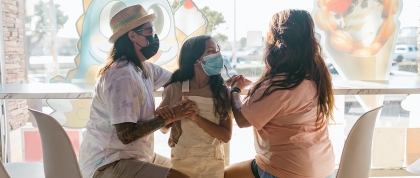 Today marks the close of Hispanic Heritage month, and especially this year it's important to reflect on how the COVID-19 pandemic has affected Latinos. As Borrel & Kapadia note in the August 2021 issue of the American Journal of Public Health, COVID-19 is not the "great equalizer" that it was initially thought to be. Communities of color, including Latinos, have been particularly affected. As of September, CDC data indicate that, relative to non-Hispanic Whites, the risk of COVID-19 infection is 1.9 times greater among Latinos, who are also 2.8 times more likely to be hospitalized and 2.3 times more likely to die.
Borrel & Kapadia further point out that "the toll of COVID-19 has been amplified by existing racial/ethnic, social, economic, and health inequities. People who shoulder the greatest burdens of social and structural discrimination and racism, occupational hazards, political exclusion, and health and health care inequities have incurred the highest COVID-19 morbidity and mortality" (page 1366).
For example, due to their high representation in occupations that are considered essential, Latinos were at greater risk of exposure to coronavirus, and had little or no latitude in the ability to work from home. Moreover, exposures due to essential work can place individuals and families at risk.
In addition, data indicate that the impact of COVID-19 on the labor market also significantly affected Latinos, especially women, who had the highest unemployment rate of any racial/ethnic and gender group. Unemployment for Latinas has remained consistently higher than that of Latino men, not only because of their over-representation in non-managerial occupations in industries most impacted by COVID-19 (e.g., restaurants and hotels), but because of their exit from the labor force due to childcare responsibilities.
Now that vaccines are available, many Latino communities are mobilizing to ensure that Latinos benefit from them. For example, community health workers, community-based organizations, and local health departments are engaging in successful strategies in Florida, such that Hispanic COVID-19 vaccination rates now surpass that of Non-Hispanics whites. These Latino and Latina workers are the trailblazers and heroes whose efforts improve the health of their communities.
Another Hispanic trailblazer should be recognized: Dr. Helen Arteaga Landaverde, who was recently appointed as the CEO of Elmhust Hospital – the first woman and first Latina to be appointed in that role – in a community that was severely affected by COVID-19 (including Dr. Arteaga Landaverde herself). She is an NYU graduate (CAS '99), an NYUAA board member, and an adjunct instructor at GPH who teaches two courses in Public Health Policy and Management. Her story is inspirational! We celebrate Dr. Arteaga Landaverde, and so many others who are making a difference.
Even beyond Hispanic Heritage month, we recognize all essential and other workers, and all the individuals and families that have been affected by COVID-19. The field of public health must continue to engage in advocacy and other work to ensure that adequate policies are in place to protect them.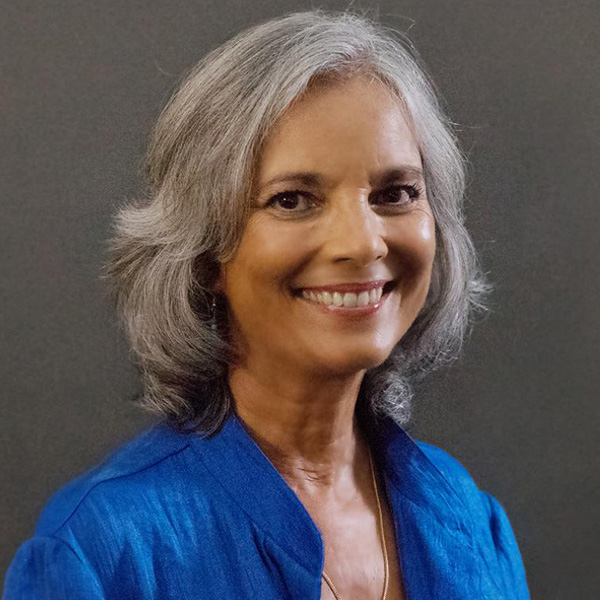 Ana Abraído-Lanza, PhD
GPH Vice Dean; Professor of Social and Behavioral Sciences