December 10, 2021
Source: USA Today
The holidays are upon us and we're looking forward to NYU's winter break. Thoughts turn to parties and special events, and traveling to visit family and friends. But a new coronavirus variant is spreading around the world, just as we're eager to return to pre-pandemic behavior. Don't despair, however; we have learned how to protect ourselves from the virus. So for many of us, our planned travel should be possible as long as we are vigilant.
We have seen several coronavirus variants come and go during the pandemic, with Delta being the most persistent -- probably because it's highly transmissible. With the number of Covid cases back above 120,000 per day in the U.S., though, we're moving into our fifth wave. There are three reasons for this: there are still far too many unvaccinated people; many vaccinated ones are past the six month period since their second dose of the Pfizer and Moderna vaccines (and past two months for the J&J vaccine) and their immunity has waned; and we have fallen off in some of our practices that we know prevent infection.
So what are we watching for as we face the Omicron variant? It appears to have a doubling time (how long it takes for the number of cases to double) of one to two days – even faster than the Delta variant. Coupled with other epidemiological and lab data, this would indicate that Omicron is likely very transmissible. Today Omicron has been found in 57 countries and 25 states. So despite travel bans, it should not be surprising that this virus is starting to show up everywhere and may in time replace Delta as the predominant variant in our country.
Does Omicron create more serious illness? More data is arriving daily, but there's some evidence that it's no more virulent than Delta. It may actually cause milder illness, which of course would be welcomed. We just don't know yet whether hospitalizations and deaths will increase as more people become infected.
What about the efficacy of our vaccines, given that Omicron has more than 30 mutations at the important spike protein? Preliminary data indicate that there is a drop in our vaccine-derived protection against the variant. However, Dr. Anthony Fauci and other experts feel confident that our vaccines will still work against severe disease (i.e., hospitalizations and death). But there's no doubt that a three-dose regimen is more effective -- hence the need for all those who qualify for boosters to get them as soon as possible.
What about travel? First and foremost, whether you are traveling or not, get your booster and vaccinate all your children age five and above. Right now, the predominant strain in this country is the Delta variant and we know the vaccines are very effective against this variant.
If you're traveling, consider getting tested. Whether it's your CVS or Walgreens around the corner or online at Walmart, there are many places you can purchase a rapid test at a very reasonable price (don't pay $250!). Use it before you see anyone who might be at high risk, or if you're concerned about your own exposure. The tests work fine against the Omicron variant.
Think about who you're visiting; be sure they've had a booster and ask them to be tested if you're concerned. Be aware that there are some regions of the country where rates of infection with the Delta variant are climbing quickly, like New England, the Midwest, and the Great Lakes. We'll learn more about Omicron as data comes in, but through vaccination, testing, and avoiding indoor crowded spaces, I'd like to think most of us can travel as we had planned.
Obviously you should be more cautious on a train or a plane (a car is usually a little safer). Airports are crowded this time of year, but again -- rely on vaccination and testing, wear a high quality mask, and keep your distance the best you can.
In an essay for the Dean's Weekly Update in January 2020, I wrote that we still had much to learn about the coronavirus, but that our main weapons against it were classic public health strategies against respiratory infections. These strategies still apply, almost two years later.
Even in the face of yet another variant, another wave, I'm optimistic that we'll get through this as we have previous ones. And early next year, we'll likely have an antiviral drug that will treat early infection. So let's keep our heads up, get boosted, stay safe, and have a happy holiday.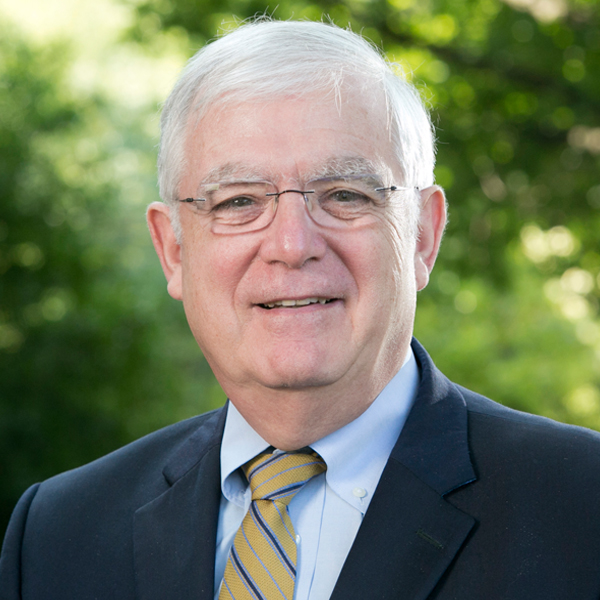 Michael Merson, MD
Visiting Professor of Global Health