On Tuesday, April 23, NYU GPH hosted a film screening of AFTER RIKERS: Justice By Design followed by a powerful panel discussion.
AFTER RIKERS: Justice By Design is a new short film produced by Public Square Media that explores the vision for community-based jails that New York City plans to build as part of its efforts to reform the criminal justice system and significantly reduce incarceration in the city.  The City's overarching goal is to reduce the daily head count of people in pre-trial detention from almost 10,000 to 5,000 and close the jail facilities on Rikers Island. The 15-minute film will be available in March 2019 as a catalyst for civic engagement as New Yorkers consider the details and the implications of this historic step forward in the city's justice system.  
It has been almost two years since the Independent Commission on NYC Criminal Justice and Incarceration Reform – commonly known as the Lippman Commission – and Mayor Bill de Blasio called for closing Rikers Island and building new smaller jails closer to court houses in the city's boroughs.  Since then significant progress has been achieved, with fewer than 8,000 people currently incarcerated on a daily basis and conceptual plans emerging for the new jail buildings. The preliminary building plans and neighborhood siting have, however, not been without controversy.
The goal of AFTER RIKERS: Justice By Design is to step back from the site-specific concerns that have dominated public discussion and consider broader questions about these new facilities. How will they be different from Rikers Island? What problems are they intended to solve? Can new facilities help to change the culture of violence that has plagued Rikers Island? How will design features support a larger vision of criminal justice reform?  What will a system of borough-based jails mean for corrections officers, family members of incarcerated people, service providers and the legal community? Can new facilities help to reduce the cycle of incarceration? Will the investment in new buildings enhance justice?
We have to start listening to the people who've been directly impacted by these issues. Public safety will never happen is we don't radically re-conceptualize our society.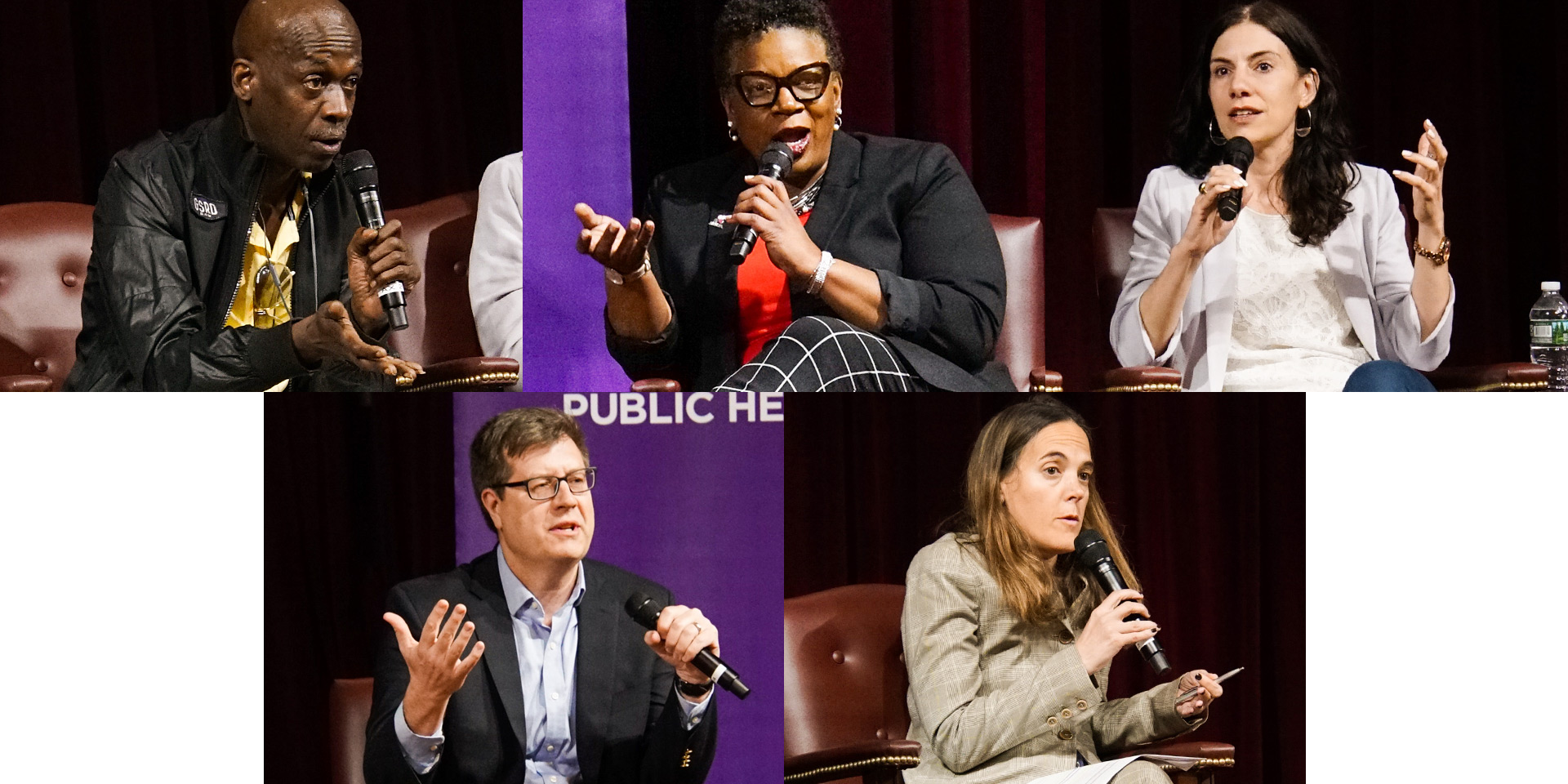 The evening's stellar panelists included the following:
Dr. Kirk James (moderator), Clinical Assistant Professor of Social Work, NYU Silver School of Social Work
Barry Campbell, Special Assistant, The Fortune Society
Lauren-Brooke "L.B." Eisen, Senior Fellow, Brennan Center for Justice
DeAnna Hoskins, President, JustLeadershipUSA
Dana Kaplan, Deputy Director, NYC Mayor's Office of Criminal Justice, Justice Initiatives and Close Rikers
Dr. Homer Venters, Author, "Life and Death in Rikers Island"; Former Chief Medical Officer, Correctional Health Services, NYU Health + Hospitals; Clinical Associate Professor, NYU GPH; Senior Health and Justice Fellow, Community Oriented Correctional Health Services (COCHS)
The panelists discussed a wide array of topics related to mass incarceration including health and human rights, community-based jails, and the closing of Rikers. 
Interested in getting involved? Try volunteering with NGOs like:
GPH looks forward to hosting more events around this important topic in the future.