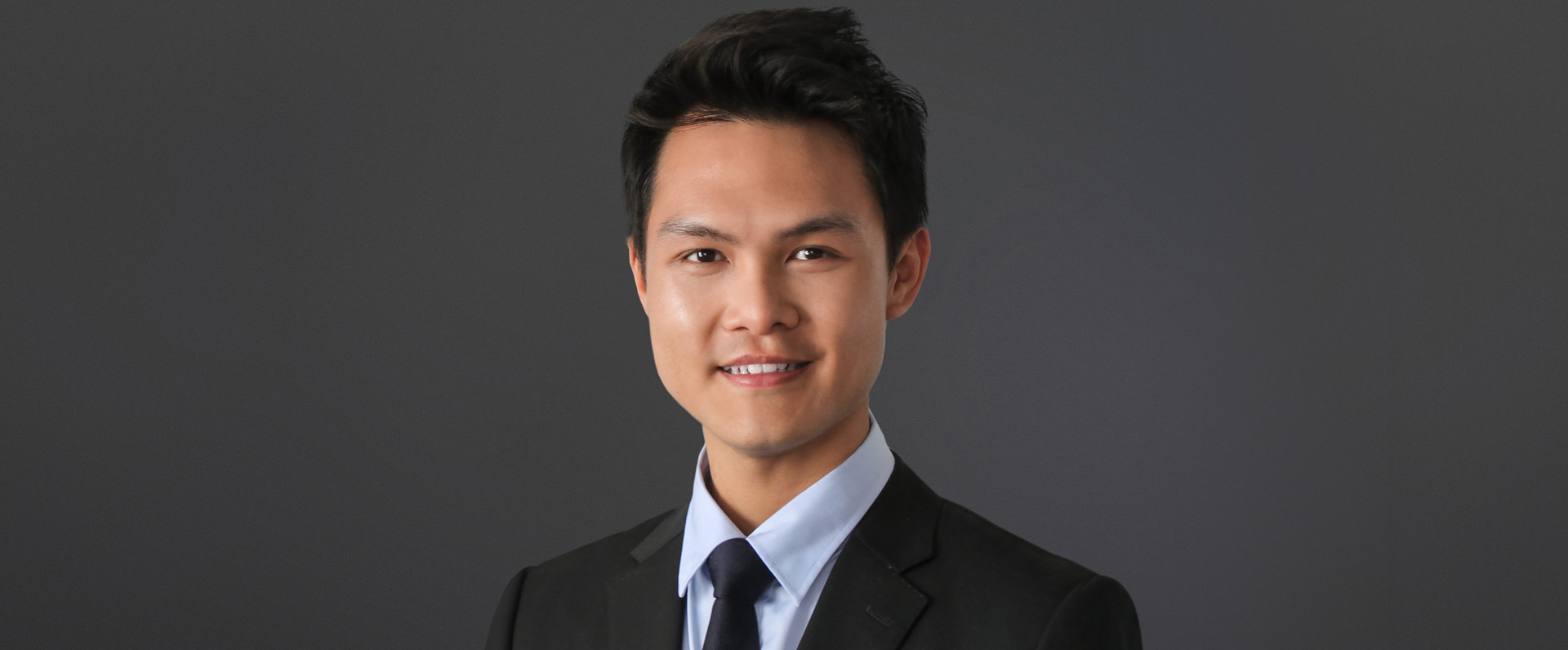 Assistant Professor, Public Health Policy and Management
Dr. Alden Lai is a management scholar who researches organizational cognition in health care and public health. He investigates the ways health care professionals and managers handle complex, ambiguous, or novel information at work, and how these processes contribute to the safety and quality performance of health care organizations. He also examines how people generate meaning and meaningfulness of work to understand issues on burnout, resilience, and workplace wellness. Some of his current research involves: futuristic thinking and the aversion of patient safety events; the psychological antecedents of meaning-making among primary care providers; and employee-employer value fit and job satisfaction of allied health professionals in team-based care models. Dr. Lai has an affiliated appointment in the Department of Management and Organizations at NYU Stern.

Prior to joining the NYU faculty, Dr. Lai was involved in teaching executive education as well as graduate and undergraduate courses on health care leadership and management, patient safety, and quality improvement at the Johns Hopkins Bloomberg School of Public Health and Carey Business School. He currently teaches Public Health Management and Leadership.

Dr. Lai has worked with universities, federal and state governments, health systems, and research foundations internationally. His professional experiences include being a management consultant, social enterprise strategist, and education research consultant. He was also the Novartis Visiting Fellow at Ho Chi Minh City Medicine & Pharmacy University (Vietnam), Visiting Fellow at Fukushima Medical University (Japan), Chair of the European Health Psychology Society's early career researcher division, and executive board member in the Academy of Management's Division of Health Care Management.

BA, Psychology, National University of Singapore, Singapore

MPH, Social & Behavioral Sciences, The University of Tokyo, Japan

PhD, Health Policy & Management (Organizational Behavior), Johns Hopkins University, Baltimore, MD

Show Chwan Scholar in Health Care Management

(

2018

)

Sir Arthur Newsholme Scholar

(

2015

)

The University of Tokyo President Award

(

2013

)

University of Copenhagen-International Alliance of Research Universities Scholar

(

2012

)

Government of Japan Monbukagakusho Scholar

(

2011

)

Sato-Yo International Foundation Scholar

(

2009

)

Health Care Workforce

Job Satisfaction

Organizational Cognition

Patient Safety

Population Health

Primary Care

Qualitative and Mixed Methods

Qualitative Research

Sensemaking

Well-Being at Work

Publications

Community Health Needs Predict Population Health Partnerships Among U.S. Children's Hospitals

Patient safety in primary care: Conceptual meanings to the health care team and patients

Towards a greater global understanding of wellbeing: A proposal for a more inclusive measure

Collaborative Processes of Developing A Health Literacy Toolkit: A Case from Fukushima after the Nuclear Accident

Goto, A., Lai, A. Y., Kumagai, A., Koizumi, S., Yoshida, K., Yamawaki, K., & Rudd, R. E.

Journal title

Journal of Health Communication

Abstract

Abstract

Following the Fukushima nuclear accident in 2011, the central government provided health and radiation-related information that was incomplete, difficult to understand and contradictory, leading to widespread distrust in the community. Thus, from 2013 to 2014, we developed and implemented a series of health literacy training workshops for local public health nurses, often the first health care professionals with whom members of the community interact. The results from our program evaluation revealed that the task of paraphrasing professional terms and skills related to relaying numeric information to the community were difficult for the nurses to acquire. In 2016, to further support the communication efforts of public health nurses, we developed a pocket-size "health literacy toolkit" that contained a glossary explaining radiation-related terms in plain language and an index to measure the accessibility of both text and numerical information, so that nurses could calibrate and appreciate the literacy demand of information. This case study documents an interprofessional collaborative effort for the development of the toolkit, and highlights the iterative process of building health literacy skills in health care professionals.

Prescription drug monitoring program design and function: A qualitative analysis

Rutkow, L., Smith, K. C., Lai, A. Y., Vernick, J. S., Davis, C. S., & Alexander, G. C.

Journal title

Drug and alcohol dependence

Abstract

Abstract

Background Opioid-related overdose deaths are a major public health challenge. Forty-nine states have implemented Prescription Drug Monitoring Programs (PDMPs) that collect information about individuals' prescription medications. Little is known about state governments' implementation of PDMPs. We conducted semi-structured interviews with PDMP staff, law enforcement officials, and administrative agency employees to learn about their attitudes and experiences with PDMPs. Methods From May 2015 to June 2016, we conducted 37 semi-structured interviews with state actors in four states. Questions focused on interviewees' perceptions about PDMP goals, home agency characteristics, and future PDMP initiatives. States were selected purposively. Interviewees were identified through purposive and snowball sampling. Results Interviewees identified key PDMP goals as: improve patient treatment decisions; influence prescribing practices; assist in the identification of "doctor shoppers" and serve as a tool for law enforcement. Interviewees identified the following characteristics as key for a PDMP's home agency: regulatory and enforcement authority; intra- and inter-agency collaboration; and commitment to data quality and protection. Interviewees identified three promising areas for future PDMP efforts: data sharing and analysis; integration of PDMP data with electronic medical records; and training for current and potential PDMP users. Conclusions Our findings reveal areas that states may want to prioritize, including improving prescribers' knowledge and use of the PDMP as well as fostering inter-agency collaborations that include PDMP staff. By capitalizing on these opportunities, state governments may improve the effectiveness of their PDMPs, potentially making them more useful tools to curb the morbidity and mortality associated with opioid use disorders.

Identifying teaching award criteria for health professional educators

Krishnasamy, C., Lai, A. Y., Lim, L., & Lee, R.

Journal title

Medical education

Health literacy training for public health nurses in fukushima: A multi-site program evaluation

Health literacy training for public health nurses in Fukushima: A case-study of program adaptation, implementation and evaluation

Goto, A., Rudd, R. E., Lai, A. Y., & Yoshida-Komiya, H.

Journal title

Japan Medical Association Journal

Abstract

Abstract

Health literacy comprises not only an individual's ability to gain access to, understand and use health information, but also health care providers' ability to make health information accessible and usable. The Fukushima nuclear accident has posed challenges related to the communication of radiation-related health information. Public health nurses are gatekeepers of community health in Japan, and have primary responsibility for communicating this complex information about science and risk to lay members of the community. A health literacy training program was designed to augment communication skills of participating nurses with two primary goals: changing communication practices and norms among public health nurses, and improving access to information for community residents. Training content incorporated an overview of health literacy skills (including numeracy), processes for assessing written materials and visual displays, as well as guidelines for text improvement. The workshop was spread across two days with two-hour sessions each day. A proximal post-training evaluation survey was conducted, followed by a more distal one-month follow-up evaluation to assess the application of learned skills in practice. Twenty-six nurses in Fukushima City attended the first trial. Post-training evaluations were highly positive, with agreement from 85-100% of participants on the appropriateness and usefulness of the workshop. During a one-month follow-up, the nurses reported applying new knowledge and skills to develop written materials. However, they faced difficulties sharing their new skills with colleagues and challenges changing work norms. Participants also encountered difficulties using graphics and explaining risks in practice. This paper highlights the importance of providing health literacy training opportunities for professionals to strengthen health system's ability to accessible information and services. This program also serves as important reference for future disaster management efforts.

Leveraging public health nurses for disaster risk communication in Fukushima City: A qualitative analysis of nurses' written records of parenting counseling and peer discussions

Non-adherence in patients on peritoneal dialysis: A systematic review

Griva, K., Lai, A. Y., Lim, H. A., Yu, Z., Foo, M. W. Y., & Newman, S. P.

Abstract

Abstract

Background: It has been increasingly recognized that non-adherence is an important factor that determines the outcome of peritoneal dialysis (PD) therapy. There is therefore a need to establish the levels of non-adherence to different aspects of the PD regimen (dialysis procedures, medications, and dietary/fluid restrictions). Methods: A systematic review of peer-reviewed literature was performed in PubMed, PsycINFO and CINAHL databases using PRISMA guidelines in May 2013. Publications on non-adherence in PD were selected by two reviewers independently according to predefined inclusion and exclusion criteria. Relevant data on patient characteristics, measures, rates and factors associated with non-adherence were extracted. The quality of studies was also evaluated independently by two reviewers according to a revised version of the Effective Public Health Practice Project assessment tool. Results: The search retrieved 204 studies, of which a total of 25 studies met inclusion criteria. Reported rates of nonadherence varied across studies: 2.6-53% for dialysis exchanges, 3.9-85% for medication, and 14.4-67% for diet/fluid restrictions. Methodological differences in measurement and definition of non-adherence underlie the observed variation. Factors associated with non-adherence that showed a degree of consistency were mostly socio-demographical, such as age, employment status, ethnicity, sex, and time period on PD treatment. Conclusion: Non-adherence to different dimensions of the dialysis regimen appears to be prevalent in PD patients. There is a need for further, high-quality research to explore these factors in more detail, with the aim of informing intervention designs to facilitate adherence in this patient population.

Communicative and critical health literacy, and self-management behaviors in end-stage renal disease patients with diabetes on hemodialysis

Lai, A. Y., Ishikawa, H., Kiuchi, T., Mooppil, N., & Griva, K.

Journal title

Patient Education and Counseling

Abstract

Abstract

Objective: Health Literacy (HL) has been linked to disease self-management and various health outcomes, and can be separated into components of functional, communicative and critical skills. The high comorbidity between diabetes and end-stage renal disease (ESRD) poses concerns for compromised disease self-management. This study aimed to identify the relationships between HL and self-management behaviors in end-stage renal disease patients with diabetes. Methods: Self-report questionnaires measuring HL and self-management with the Functional, Communicative and Critical HL scale and Summary of Diabetes Self-Care Activities, respectively, were implemented with a sample of 63 patients. Socio-demographic and clinical characteristics were obtained from medical records. Results: Self-management in diabetes was associated with communicative and critical HL, but not functional HL. Educational attainment was associated only with functional HL. No relationship between HL and glycated hemoglobin (HbA1c) was identified. Conclusion: Communicative and critical HL skills are associated with self-management in ESRD patients with diabetes. Education levels are not related to self-management. Practice implications: Healthcare professionals and health information aiming to improve self-management in ESRD patients with diabetes should consider their capacities of communicative and critical HL instead of solely assessing functional HL.

Perspectives of patients, families, and health care professionals on decision-making about dialysis modality-the good, the bad, and the misunderstandings!

Griva, K., Li, Z. H., Lai, A. Y., Choong, M. C., & Foo, M. W. Y.

Journal title

Peritoneal Dialysis International

Abstract

Abstract

Objectives: This study explored the factors influencing decision-making about dialysis modality, integrating the perspectives of patients, their families, and health care professionals within an Asian population. The study further sought to understand the low penetration rate of peritoneal dialysis (PD) in Singapore. Methods: A sample of 59 participants comprising pre-dialysis patients, dialysis patients, caregivers, and health care professionals (HCPs) participated in semi-structured interviews to explore the decision-making process and their views about various dialysis modalities. Data were thematically analyzed using NVivo9 (QSR International, Doncaster, Australia) to explore barriers to and facilitators of various dialysis modalities and decisional support needs. Results: Fear of infection, daily commitment to PD, and misperceptions of PD emerged as barriers to PD. Side effects, distance to dialysis centers, and fear of needling and pain were barriers to hemodialysis (HD). The experiences of other patients, communicated informally or opportunistically, influenced the preferences and choices of patients and family members for a dialysis modality. Patients and families value input from HCPs and yet express strong needs to discuss subjective experiences of life on dialysis (PD or HD) with other patients before making a decision about dialysis modality. Conclusions: Pre-dialysis education should expand its focus on the family as the unit of care and should provide opportunities for interaction with dialysis patients and for peer-led learning. Barriers to PD, especially misperceptions and misunderstandings, can be targeted to improve PD uptake.

Starting on haemodialysis: A qualitative study to explore the experience and needs of incident patients

Lai, A. Y., Loh, A. P. P., Mooppil, N., Krishnan, D. S. P., & Griva, K.

Journal title

Psychology, Health and Medicine

Abstract

Abstract

Dialysis can be very stressful with the initial months onto treatment being highly critical in terms of both adaptation and mortality. This qualitative study aimed to explore the lived experiences of incident haemodialysis patients in Singapore. Topics related to the end-stage renal disease diagnosis and haemodialysis treatment were raised with 13 incident haemodialysis patients in the form of semi-structured interviews, and interpretative phenomenological analysis was undertaken as the framework for data analysis. Emotional distress, treatment-related concerns and social support emerged as main issues following a critical review of themes. Our study revealed that incident haemodialysis patients have emotional and informational needs, highlighting the importance of intervention programmes in particular to this patient group to promote better psychosocial adjustment to the disease and its treatment.