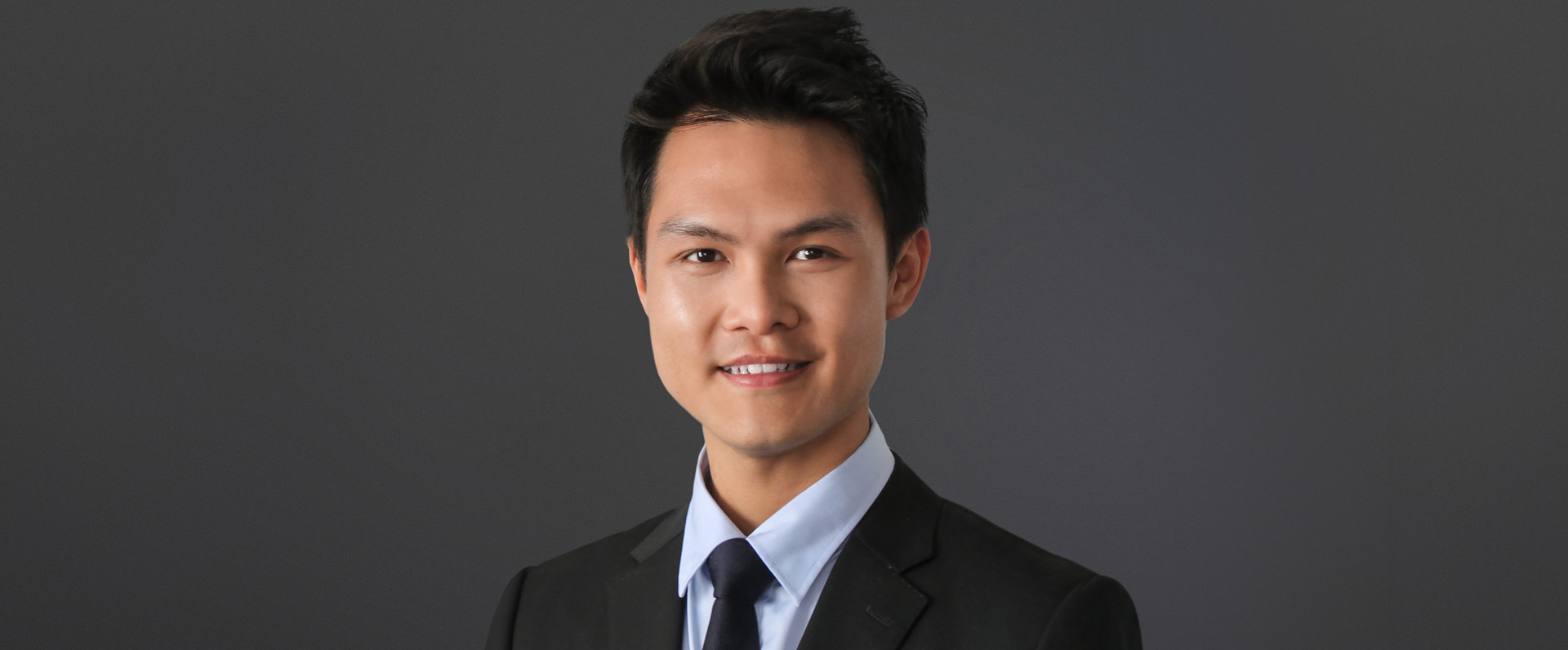 Assistant Professor, Public Health Policy and Management
Alden Lai studies the cognition and behaviors of professionals and managers that influence employee wellbeing, and consequently, organizational performance in health care. His current research focuses on the topic of proactivity at work, such as using job crafting to address burnout and extra-role behaviors to enable quality improvement efforts. He uses theories and frameworks from psychology, organization science, and health services research in his interdisciplinary work. Dr. Lai's research has appeared in both management and health care journals, including Academy of Management Discoveries, Health Care Management Review, Medical Care Research and Review, and The Milbank Quarterly. He holds an affiliated faculty appointment in the Department of Management and Organizations at NYU Stern.

At GPH, he teaches courses on management, leadership, and strategy in public health.

Dr. Lai has consulted for federal and state governments, health systems, international and non-profit organizations, private companies, and philanthropies internationally. His professional experiences include being a management consultant, social enterprise strategist, and education researcher. He currently serves as Executive Advisor to the Global Wellbeing Initiative, an effort between the Wellbeing for Planet Earth Foundation and Gallup Inc. to foster a more globally inclusive understanding of wellbeing for research, practice, and policy. He previously served as Chair of the European Health Psychology Society's early career researcher division, and as an executive committee member in the Academy of Management's Division of Health Care Management.

BA, Psychology, National University of Singapore, Singapore

MPH, Social & Behavioral Sciences, The University of Tokyo, Japan

PhD, Health Policy & Management (Organizational Behavior), Johns Hopkins University, Baltimore, MD

19 Washington Square North Faculty Fellowship

(

2021

)

Outstanding Paper based on a Dissertation Award, Division of Health Care Management, Academy of Management

(

2021

)

Show Chwan Scholar in Health Care Management

(

2018

)

Sir Arthur Newsholme Scholar

(

2015

)

The University of Tokyo President Award

(

2013

)

University of Copenhagen-International Alliance of Research Universities Scholar

(

2012

)

Government of Japan Monbukagakusho Scholar

(

2011

)

Sato-Yo International Foundation Scholar

(

2009

)

Health Care Workforce

Managerial Cognition

Patient Safety

Population Health

Primary Care

Proactivity at Work

Qualitative and Mixed Methods

Qualitative Research

Well-Being at Work

Asian Venture Philanthropy Network
Carnegie UK Trust
Clinical Directors Network Inc.
Earth Company
Gallup Inc.
John Templeton Foundation
Morofuji Foundation
National Healthcare Group
New York City Department of Health and Mental Hygiene
New York City Health + Hospitals
New York City Office of Labor Relations
Nikkei Inc.
OECD Statistics and Data Directorate
OECD Centre on Well-being, Inclusion, Sustainability and Equal Opportunity
PERSOL Group
Physician Affiliate Group of New York
Templeton World Charity Foundation
Wellbeing for Planet Earth Foundation
Woodlands Health Campus
World Happiness Council

Publications

Rapid Transition to Telehealth and the Digital Divide: Implications for Primary Care Access and Equity in a Post-COVID Era

Chang, J. E., Lai, A. Y., Gupta, A., Nguyen, A. M., Berry, C. A., & Shelley, D. R.

Journal title

Milbank Quarterly

Abstract

Abstract

Policy Points Telehealth has many potential advantages during an infectious disease outbreak such as the COVID-19 pandemic, and the COVID-19 pandemic has accelerated the shift to telehealth as a prominent care delivery mode. Not all health care providers and patients are equally ready to take part in the telehealth revolution, which raises concerns for health equity during and after the COVID-19 pandemic. Without proactive efforts to address both patient- and provider-related digital barriers associated with socioeconomic status, the wide-scale implementation of telehealth amid COVID-19 may reinforce disparities in health access in already marginalized and underserved communities. To ensure greater telehealth equity, policy changes should address barriers faced overwhelmingly by marginalized patient populations and those who serve them. Context: The COVID-19 pandemic has catalyzed fundamental shifts across the US health care delivery system, including a rapid transition to telehealth. Telehealth has many potential advantages, including maintaining critical access to care while keeping both patients and providers safe from unnecessary exposure to the coronavirus. However, not all health care providers and patients are equally ready to take part in this digital revolution, which raises concerns for health equity during and after the COVID-19 pandemic. Methods: The study analyzed data about small primary care practices' telehealth use and barriers to telehealth use collected from rapid-response surveys administered by the New York City Department of Health and Mental Hygiene's Bureau of Equitable Health Systems and New York University from mid-April through mid-June 2020 as part of the city's efforts to understand how primary care practices were responding to the COVID-19 pandemic following New York State's stay-at-home order on March 22. We focused on small primary care practices because they represent 40% of primary care providers and are disproportionately located in low-income, minority or immigrant areas that were more severely impacted by COVID-19. To examine whether telehealth use and barriers differed based on the socioeconomic characteristics of the communities served by these practices, we used the Centers for Disease Control and Prevention Social Vulnerability Index (SVI) to stratify respondents as being in high-SVI or low-SVI areas. We then characterized respondents' telehealth use and barriers to adoption by using means and proportions with 95% confidence intervals. In addition to a primary analysis using pooled data across the five waves of the survey, we performed sensitivity analyses using data from respondents who only took one survey, first wave only, and the last two waves only. Findings: While all providers rapidly shifted to telehealth, there were differences based on community characteristics in both the primary mode of telehealth used and the types of barriers experienced by providers. Providers in high-SVI areas were almost twice as likely as providers in low-SVI areas to use telephones as their primary telehealth modality (41.7% vs 23.8%; P <.001). The opposite was true for video, which was used as the primary telehealth modality by 18.7% of providers in high-SVI areas and 33.7% of providers in low-SVI areas (P <0.001). Providers in high-SVI areas also faced more patient-related barriers and fewer provider-related barriers than those in low-SVI areas. Conclusions: Between April and June 2020, telehealth became a prominent mode of primary care delivery in New York City. However, the transition to telehealth did not unfold in the same manner across communities. To ensure greater telehealth equity, policy changes should address barriers faced overwhelmingly by marginalized patient populations and those who serve them.

Community Health Needs Predict Population Health Partnerships Among U.S. Children's Hospitals

COVID-19 and primary care physicians:: Adapting to rapid change in clinical roles and settings

Lai, A., Thomas, S. C., Sullivan, E. E., Fleuren, B. P. I., Raj, M., DePuccio, M. J., Stephenson, A. L., & McAlearney, A. S.

Journal title

Journal of Hospital Management and Health Policy

Patient safety in primary care: Conceptual meanings to the health care team and patients

Towards a greater global understanding of wellbeing: A proposal for a more inclusive measure

Collaborative Processes of Developing A Health Literacy Toolkit: A Case from Fukushima after the Nuclear Accident

Goto, A., Lai, A. Y., Kumagai, A., Koizumi, S., Yoshida, K., Yamawaki, K., & Rudd, R. E.

Journal title

Journal of Health Communication

Abstract

Abstract

Following the Fukushima nuclear accident in 2011, the central government provided health and radiation-related information that was incomplete, difficult to understand and contradictory, leading to widespread distrust in the community. Thus, from 2013 to 2014, we developed and implemented a series of health literacy training workshops for local public health nurses, often the first health care professionals with whom members of the community interact. The results from our program evaluation revealed that the task of paraphrasing professional terms and skills related to relaying numeric information to the community were difficult for the nurses to acquire. In 2016, to further support the communication efforts of public health nurses, we developed a pocket-size "health literacy toolkit" that contained a glossary explaining radiation-related terms in plain language and an index to measure the accessibility of both text and numerical information, so that nurses could calibrate and appreciate the literacy demand of information. This case study documents an interprofessional collaborative effort for the development of the toolkit, and highlights the iterative process of building health literacy skills in health care professionals.

Prescription drug monitoring program design and function: A qualitative analysis

Rutkow, L., Smith, K. C., Lai, A. Y., Vernick, J. S., Davis, C. S., & Alexander, G. C.

Journal title

Drug and alcohol dependence

Abstract

Abstract

Background Opioid-related overdose deaths are a major public health challenge. Forty-nine states have implemented Prescription Drug Monitoring Programs (PDMPs) that collect information about individuals' prescription medications. Little is known about state governments' implementation of PDMPs. We conducted semi-structured interviews with PDMP staff, law enforcement officials, and administrative agency employees to learn about their attitudes and experiences with PDMPs. Methods From May 2015 to June 2016, we conducted 37 semi-structured interviews with state actors in four states. Questions focused on interviewees' perceptions about PDMP goals, home agency characteristics, and future PDMP initiatives. States were selected purposively. Interviewees were identified through purposive and snowball sampling. Results Interviewees identified key PDMP goals as: improve patient treatment decisions; influence prescribing practices; assist in the identification of "doctor shoppers" and serve as a tool for law enforcement. Interviewees identified the following characteristics as key for a PDMP's home agency: regulatory and enforcement authority; intra- and inter-agency collaboration; and commitment to data quality and protection. Interviewees identified three promising areas for future PDMP efforts: data sharing and analysis; integration of PDMP data with electronic medical records; and training for current and potential PDMP users. Conclusions Our findings reveal areas that states may want to prioritize, including improving prescribers' knowledge and use of the PDMP as well as fostering inter-agency collaborations that include PDMP staff. By capitalizing on these opportunities, state governments may improve the effectiveness of their PDMPs, potentially making them more useful tools to curb the morbidity and mortality associated with opioid use disorders.

Identifying teaching award criteria for health professional educators

Health literacy training for public health nurses in fukushima: A multi-site program evaluation

Goto, A., Lai, A. Y., & Rudd, R. E.

Journal title

Japan Medical Association Journal

Abstract

Abstract

Public health nurses (PHNs) are community residents' access points to health information and services in Japan. After the Fukushima nuclear accident, they were challenged to communicate radiation-related health information to best meet community needs. We previously developed and evaluated the outcome of a single-site health literacy training program to augment PHNs' ability to improve community residents' access to written health information. This paper presents an evaluation of an identical training program using data combined from multiple sites, and further included proximal and distal evaluations to document the impact of health literacy training in a post-disaster setting. A total of 64 participants, primarily experienced PHNs, attended one of three multisession health literacy workshops conducted in multiple sites across Fukushima. Quantitative and qualitative data on PHNs' training satisfaction, self-evaluation of achievements regarding training goals, and application of learned skills were collected and analyzed. Each workshop consisted of two 2-hour sessions introducing health literacy and assessment tools and developing skills to improve written materials, followed by a one-month follow- up assessment on PHNs' application of the gained skills in the field. Post-training evaluations on the appropriateness and usefulness of the workshop were highly positive. At the end of the one-month follow-up, 45% of participants had gained confidence in assessing and revising written materials and had applied the skills they had gained to develop and communicate health information in various settings and modes. This increase in confidence was associated with further application of the learned skills at the municipal level. However, participants reported difficulties in explaining risks, and the need to learn more about plain language to be able to paraphrase professional terms. This paper highlighs the positive outcomes of health literacy training among PHNs. Practical strategies to reinforce their skills to use plain language and communicate the epidemiological concept of risk are also recommended.

Health literacy training for public health nurses in Fukushima: A case-study of program adaptation, implementation and evaluation

Goto, A., Rudd, R. E., Lai, A. Y., & Yoshida-Komiya, H.

Journal title

Japan Medical Association Journal

Abstract

Abstract

Health literacy comprises not only an individual's ability to gain access to, understand and use health information, but also health care providers' ability to make health information accessible and usable. The Fukushima nuclear accident has posed challenges related to the communication of radiation-related health information. Public health nurses are gatekeepers of community health in Japan, and have primary responsibility for communicating this complex information about science and risk to lay members of the community. A health literacy training program was designed to augment communication skills of participating nurses with two primary goals: changing communication practices and norms among public health nurses, and improving access to information for community residents. Training content incorporated an overview of health literacy skills (including numeracy), processes for assessing written materials and visual displays, as well as guidelines for text improvement. The workshop was spread across two days with two-hour sessions each day. A proximal post-training evaluation survey was conducted, followed by a more distal one-month follow-up evaluation to assess the application of learned skills in practice. Twenty-six nurses in Fukushima City attended the first trial. Post-training evaluations were highly positive, with agreement from 85-100% of participants on the appropriateness and usefulness of the workshop. During a one-month follow-up, the nurses reported applying new knowledge and skills to develop written materials. However, they faced difficulties sharing their new skills with colleagues and challenges changing work norms. Participants also encountered difficulties using graphics and explaining risks in practice. This paper highlights the importance of providing health literacy training opportunities for professionals to strengthen health system's ability to accessible information and services. This program also serves as important reference for future disaster management efforts.

Leveraging public health nurses for disaster risk communication in Fukushima City: A qualitative analysis of nurses' written records of parenting counseling and peer discussions

Goto, A., Rudd, R. E., Lai, A. Y., Yoshida, K., Suzuki, Y., Halstead, D. D., Yoshida-Komiya, H., & Reich, M. R.

Journal title

BMC health services research

Abstract

Abstract

Background: Local public health nurses (PHNs) have been recognized as the main health service providers in communities in Japan. The Fukushima nuclear disaster in 2011 has, however, created a major challenge for them in responding to mothers' concerns. This was in part due to difficulties in assessing, understanding and communicating health risks on low-dose radiation exposure. In order to guide the development of risk communication plans, this study sought to investigate mothers' primary concerns and possible solutions perceived by a core healthcare profession like the PHNs. Methods. A total of 150 records from parenting counseling sessions conducted between PHNs and mothers who have attended mandatory 18-month health checkups for their children at the Fukushima City Health and Welfare Center in 2010, 2011 (year of disaster) and 2012 were examined. Discussion notes of three peer discussions among PHNs organized in response to the nuclear disaster in 2012 and 2013 were also analyzed. All transcribed data were first subjected to text mining to list the words according to their frequencies and inter-relationships. The Steps Coding and Theorization method was then undertaken as a framework for qualitative analysis. Results: PHNs noted mothers to have considerable needs for information on radiation risks as they impact on decisions related to relocations, concerns for child safety, and experiences with interpersonal conflicts within the family owing to differing risk perceptions. PHNs identified themselves as the information channels in the community, recommended the building of their risk communication capacities to support residents in making well-informed decisions, and advocated for self-measurement of radiation levels to increase residents' sense of control. PHNs also suggested a more standardized form of information dissemination and an expansion of community-based counseling services. Conclusions: Inadequate risk communication on radiation in the Fukushima nuclear incident has resulted in multiple repercussions for mothers in the community. Empowerment of local residents to assume more active roles in the understanding of their environment, increasing PHNs' capacity in communication, and an expansion of health services such as counseling will together better address risk communication challenges in post-disaster recovery efforts.

Non-adherence in patients on peritoneal dialysis: A systematic review

Communicative and critical health literacy, and self-management behaviors in end-stage renal disease patients with diabetes on hemodialysis

Perspectives of patients, families, and health care professionals on decision-making about dialysis modality-the good, the bad, and the misunderstandings!

Starting on haemodialysis: A qualitative study to explore the experience and needs of incident patients

Lai, A. Y., Loh, A. P. P., Mooppil, N., Krishnan, D. S. P., & Griva, K.

Journal title

Psychology, Health and Medicine

Abstract

Abstract

Dialysis can be very stressful with the initial months onto treatment being highly critical in terms of both adaptation and mortality. This qualitative study aimed to explore the lived experiences of incident haemodialysis patients in Singapore. Topics related to the end-stage renal disease diagnosis and haemodialysis treatment were raised with 13 incident haemodialysis patients in the form of semi-structured interviews, and interpretative phenomenological analysis was undertaken as the framework for data analysis. Emotional distress, treatment-related concerns and social support emerged as main issues following a critical review of themes. Our study revealed that incident haemodialysis patients have emotional and informational needs, highlighting the importance of intervention programmes in particular to this patient group to promote better psychosocial adjustment to the disease and its treatment.