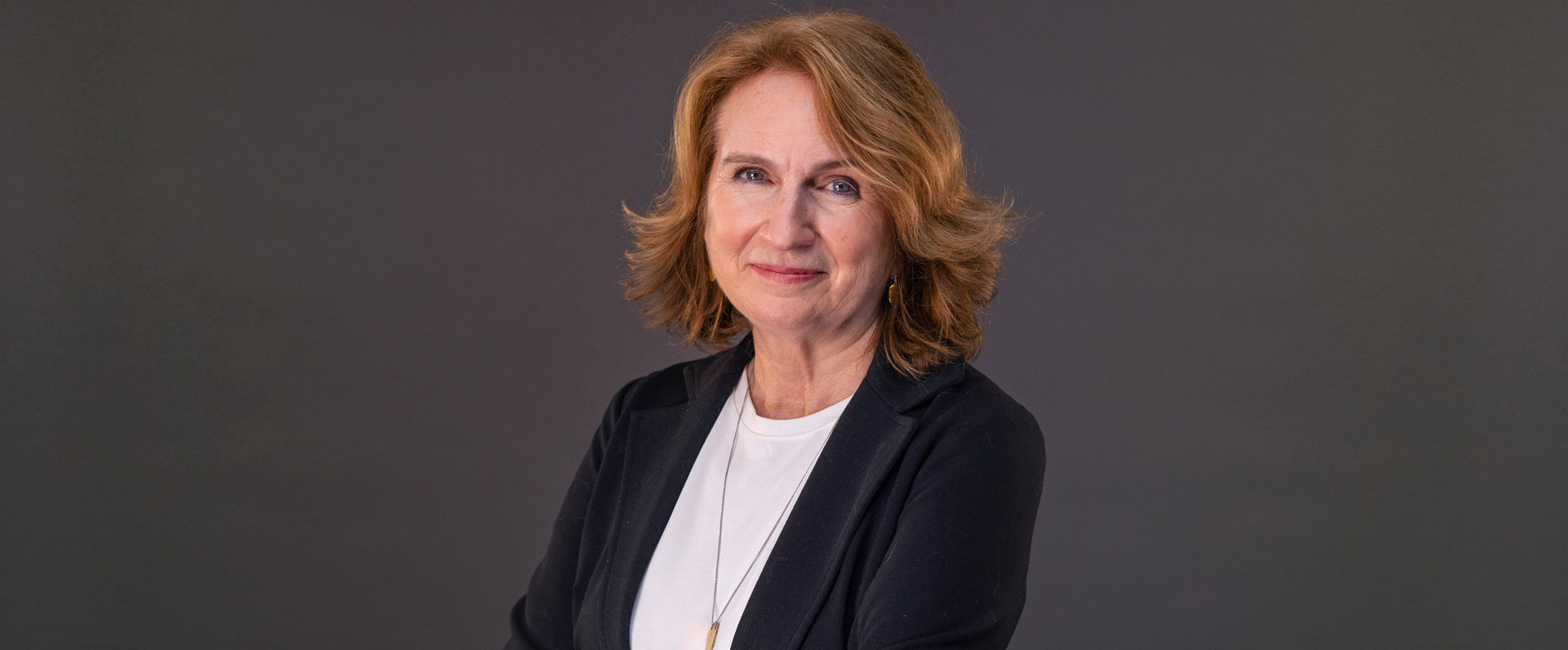 Professor of Public Health Policy and Management
Dr. Diana Silver's research explores the impact of variation in the implementation, adoption and repeal of state and local public health policies on health outcomes, particularly alcohol consumption, motor vehicle crashes, tobacco use, and food safety. Some of her other work has examined variation in access to publicly funded services such as clinics, after-school programs, parks and playgrounds. Her work has been funded by the National Institutes of Health, the Robert Wood Johnson Foundation, the New York City Department of Health and Mental Hygiene, and several other funders.

Dr. Silver's work has been published in a variety of prominent journals, including the American Journal of Public Health, the American Journal of Health Promotion, Public Health, Tobacco Control, Journal of Safety Research, Social Science and Medicine, the American Journal of Evaluation, PLoS One, Journal of Community Health, Journal of Immigrant and Minority Health,  International Journal of Equity in Health, Globalization and Health, Youth and Society, Public Administration Review and Policy Studies Journal. She is an associate editor for the American Journal of Health Promotion, and serves on the New York City Department of Health's Health Advisory Committee. She began her career focused on the developing policies and programs that could address the epidemics of AIDS, substance abuse and violence in New York City, in such settings as schools, workplaces, jails, and homeless shelters.

Dr. Silver teaches undergraduate and master's level courses at the School of Global Health, and trains doctoral students. In 2015, Dr. Silver received NYU's Distinguished Teaching Award, the university's highest honor for teaching excellence.

BA, History, Bates College, Lewiston, ME

MPH, Health Education, Hunter College, New York City, NY

PhD, Public Administration, New York University, New York City, NY

Distinguished Teaching Award, New York University

(

2015

)

Steinhardt Goddard Award

(

2011

)

Annual Award for Outstanding Evaluation, American Evaluation Association

(

2010

)

Public Affairs Resident Scholar, The Rockefeller Foundation

(

2007

)

Access to Healthcare

Alcohol, Tobacco and Driving Policies

Food Safety Policies

Implementation and Impact of Public Health Regulations

Injury Prevention

New York Department of Health and Mental Hygiene

Public Health Law

Public Health Policy

Publications

Firearm Laws Enacted by Municipalities in 6 States With Diverse Policy Frameworks

The Diffusion of Punitive Firearm Preemption Laws Across U.S. States

Association between COVID-19 vaccine hesitancy and trust in the medical profession and public health officials

Determinants of the COVID-19 vaccine hesitancy spectrum

Do alcohol policies affect everyone equally? An assessment of the effects of state policies on education-related patterns of alcohol use, 2011–2019

Silver, D., Bae, J. Y., McNeill, E., & Macinko, J. (n.d.).

Journal title

Drug and alcohol dependence

Abstract

Abstract

Background: Public policies are a powerful tool to change behaviors that may harm population health, but little is known about how state alcohol policies affect different population groups. This study assesses the effects of a comprehensive measure of the state alcohol regulatory environment (the State Alcohol Policy Score or SAPS) on heavy drinking—a risk factor for premature death—on different population groups, defined by levels of educational attainment, then by race/ethnicity, and sex. Methods: We pool each state's Behavioral Risk Factor Surveillance Survey (BRFSS) 2011–2019 and use robust Poisson regression analyses that control for individual-level factors, state-level factors (1 year lagged SAPS score for each state, state fixed effects), and year fixed effects to assess the relationship between SAPS and heavy drinking behaviors by education group. Interaction terms test whether education moderates the relationship by race/ethnicity and gender. Results: SAPS scores increased 2010–2018, but substantial gaps persist between states. A 10 % increase in a state's alcohol policy score is associated with a 2 % lower prevalence in current drinking (APR=0.97, 95 % CI=0.97–0.97, p < 0.0011) although not for those with a high school education or less. A 10 % increase in the SAPS was associated with a 3 % lower prevalence of heavy drinking; interaction terms in models reveal that a 10 % increase in the SAPS was associated with a lower prevalence of heavy drinking among those with less than a college education. Conclusion: Narrowing gaps in alcohol policies between states may reduce heavy drinking among those with lower educational attainment.

Federal Paid Sick Leave Is Needed to Support Prevention and Public Health and Address Inequities

Pomeranz, J. L., Pagán, J. A., & Silver, D. (n.d.). In American journal of preventive medicine.

Generational differences in beliefs about COVID-19 vaccines

How Patient-Centered Medical Homes Integrate Dental Services Into Primary Care: A Scoping Review

State Paid Sick Leave and Paid Sick-Leave Preemption Laws Across 50 U.S. States, 2009–2020

By the Letter of Law? The Effects of Administrative Adjudication for Resolving Disputes in NYC's Restaurant Grading Initiative

State Gun-Control, Gun-Rights, and Preemptive Firearm-Related Laws Across 50 US States for 2009–2018

24-Year trends in educational inequalities in adult smoking prevalence in the context of a national tobacco control program: The case of Brazil

Dental radiographs for age estimation in us asylum seekers: Methodological, ethical, and health issues

Kapadia, F., Stevens, J., & Silver, D. (n.d.).

Journal title

American journal of public health

Abstract

Abstract

Unaccompanied migrant children seeking asylum status in the United States are often forced to undergo dental radiographs, or x-rays, to verify that they are younger than 18 years. The application of third molar dental radiographs is methodologically flawed and should not be employed as a determinant of chronological age. Furthermore, the use of such tests without obtaining informed consent from either the youth or an objective advocate is unethical. Finally, the legal and health consequences of these inappropriately applied tests are severe and jeopardize the safety and security of these vulnerable minors.

Have Health Reforms in Brazil Reduced Inequities in Access to Cancer Screenings for Women?

Mullachery, P., MacInko, J., & Silver, D. (n.d.).

Journal title

Journal of Ambulatory Care Management

Abstract

Abstract

We measured asset-based and education-based inequity in utilization of 2 cancer screening tests, Pap tests and mammograms, using nationally representative surveys conducted in 2003, 2008, and 2013. Utilization of Pap tests (ages 25-59 years) and mammograms (ages 50-69 years) increased over time. Asset-based and education-based inequities declined significantly for both screening tests, particularly among women who reported a doctor visit in the previous year. This decline coincided with increases in the coverage of primary health care in Brazil. However, barriers persisted; in 2013, college-educated women were still 2.27 times more likely to have a mammogram than those who were illiterate.

State Legislative Strategies to Pass, Enhance, and Obscure Preemption of Local Public Health Policy-Making

Presence of Counterfeit Marlboro Gold Packs in Licensed Retail Stores in New York City: Evidence from Test Purchases

What a Difference a Grade Makes: Evidence from New York City's Restaurant Grading Policy

What Are the Financial Implications of Public Quality Disclosure? Evidence from New York City's Restaurant Food Safety Grading Policy

Evaluating the relationship between binge drinking rates and a replicable measure of U.S. State alcohol policy environments

Planned parenthood is health care, and health care must defend it: A call to action

Silver, D., & Kapadia, F. (n.d.).

Journal title

American journal of public health

Changes in health care inequity in Brazil between 2008 and 2013

Compliance with minimum price and legal age for cigarette purchase laws: Evidence from NYC in advance of raising purchase age to 21

Silver, D., Bae, J. Y., Jimenez, G., & Macinko, J. (n.d.).

Journal title

Tobacco control

Abstract

Abstract

Background New York City (NYC) raised the minimum purchase age for cigarettes from 18 to 21 on 1 August 2014. The new law is intended to decrease current smoking rates and smoking initiation among the city's youth. Assessment of compliance with existing cigarette sales and tax laws could aid in determining what may be needed for successful implementation of the city's new law. Purpose To assess compliance with minimum sales price and purchase age laws in NYC, before change in law. Methods Ten trained field investigators purchased cigarettes from different types of retailers throughout all five NYC boroughs, resulting in 421 purchases. Investigators noted whether they were asked for identification and the price of their purchase. Multivariable logistic and Ordinary Least Squares regression techniques were used to assess predictors of retailer compliance with sales price and minimum purchase age laws. Results In 29% of purchases, investigators did not have to produce identification (p<0.05) to purchase cigarettes. Only 3.1% of sales were at prices lower than the minimum sales price. City borough was significantly associated with purchase without identification (p<0.001) and mean sales price (p<0.024). Vendor type (independent vs chain) was significantly related to investigators being able to purchase cigarettes without identification (p<0.001). Conclusions Variation in compliance with existing laws suggests that more active monitoring of compliance with the new minimum legal purchase age will be required in order to realise the new law's public health potential.

Detecting causality in policy diffusion processes

Grabow, C., Macinko, J., Silver, D., & Porfiri, M. (n.d.).

Abstract

Abstract

A universal question in network science entails learning about the topology of interaction from collective dynamics. Here, we address this question by examining diffusion of laws across US states. We propose two complementary techniques to unravel determinants of this diffusion process: information-theoretic union transfer entropy and event synchronization. In order to systematically investigate their performance on law activity data, we establish a new stochastic model to generate synthetic law activity data based on plausible networks of interactions. Through extensive parametric studies, we demonstrate the ability of these methods to reconstruct networks, varying in size, link density, and degree heterogeneity. Our results suggest that union transfer entropy should be preferred for slowly varying processes, which may be associated with policies attending to specific local problems that occur only rarely or with policies facing high levels of opposition. In contrast, event synchronization is effective for faster enactment rates, which may be related to policies involving Federal mandates or incentives. This study puts forward a data-driven toolbox to explain the determinants of legal activity applicable to political science, across dynamical systems, information theory, and complex networks.

Over-the-counter sales of out-of-state and counterfeit tax stamp cigarettes in New York City

Silver, D., Giorgio, M. M., Bae, J. Y., Jimenez, G., & Macinko, J. (n.d.).

Journal title

Tobacco control

Abstract

Abstract

Background New York City (NYC) has strict minimum cigarette price and tax stamp laws, but evidence regarding the extent of evasion of such laws in over-thecounter sales is scarce. Methods 830 packs were purchased at licensed tobacco retailers at 92 randomly selected neighbourhoods in NYC in spring and fall 2014, following the establishment of NYC's minimum price law. The χ2 analyses of illegal tax stamps on pack, by retailer type and data collection period, are presented. Results Over 15% of packs purchased had out-of-state (4.5%) or counterfeit tax stamps (10.6%). Purchases resulted in at least one illegal pack obtained in 70% of neighbourhoods, largely from independent stores. In 21.5% of sampled neighbourhoods, it was possible to purchase an illegal pack each collection period. Conclusions Enhanced enforcement of retail sales of cigarettes is needed to ensure the full benefit of existing tobacco control laws in NYC.

Retailer compliance with tobacco control laws in New York city before and after raising the minimum legal purchase age to 21

Silver, D., Macinko, J., Giorgio, M., Bae, J. Y., & Jimenez, G. (n.d.).

Journal title

Tobacco control

Abstract

Abstract

Objectives: New York City (NYC) is the first large city to increase the legal minimum age for possessing tobacco products from 18 to 21 (Tobacco 21) and establish a minimum price law to reduce smoking rates among youth. However, retailer compliance with these regulations is unknown. Methods: Youthful investigators purchased cigarettes pre and post-Tobacco 21 implementation in 92 NYC neighbourhoods. Investigators recorded whether their ID was checked, the pack's purchase price, and observed compliance with additional regulations. Multivariable OLS and Poisson regression models assess pre and post Tobacco 21 compliance with ID checks and purchase prices, controlling for retailer type, location and compliance with other laws. Results: Retailer compliance with ID checks declined from 71% to 62% (p<0.004) between periods, and holding constant other factors, compliance with ID checks and sales at legal prices declined significantly after the laws changed. Compared to chain stores, independent retailers had significantly lower compliance rates (p<0.01). Conclusions: Several aspects of tobacco control appear to have deteriorated in NYC. Greater attention to monitoring retailer compliance with all tobacco regulations will be important for Tobacco 21 laws to be effective in reducing youth access to tobacco products.