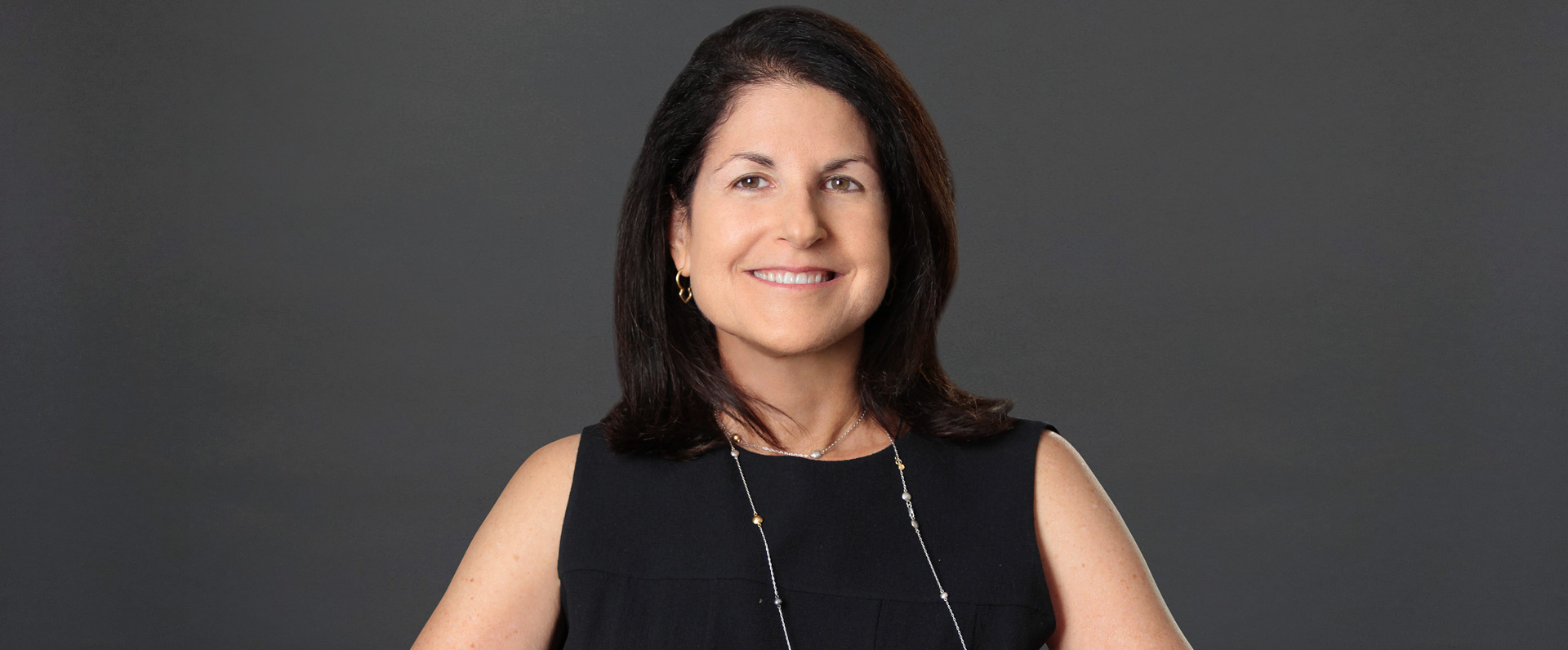 Professor of Public Health Policy and Management
Director of Global Center for Implementation Science
Dr. Shelley is a tenured Professor of Global Public Health in the NYU School of Global Public Health in the Department of Policy and Public Health Management.  She is founding Director of the School's Global Center for Implementation Science and is Co-Director of the Epidemiology and Cancer Control Program at the NYU Perlmutter Cancer Center. Her work is motivated by a deep commitment to reducing tobacco-related disparities in morbidity and mortality in the US and Viet Nam. In pursuit of this goal, she has built a rigorous program of translational, population-based, and policy-relevant research to optimize implementation of tobacco use treatment in health care delivery systems, accelerate implementation of tobacco control policies and to develop innovative ways to improve access to and treatment of nicotine addiction among people with comorbid conditions.

Her record of extramural funding includes awards from the National Cancer Institute (NCI), National Institute of Drug Abuse (NIDA), Agency for Healthcare Research and Quality (AHRQ),  Centers for Disease Control and Prevention (CDC) and the New York State Department of Health . Dr. Shelley received her MD from the Mount Sinai School of Medicine, and MPH in Health Policy and Management at Columbia University's Mailman School of Public Health.  
 

Publications

Accounting for Blood Pressure Seasonality Alters Evaluation of Practice-Level Blood Pressure Control Intervention

Failed retrieving data from NYU Scholars.

Cardiovascular Disease Guideline Adherence: An RCT Using Practice Facilitation

Failed retrieving data from NYU Scholars.

Challenges to implementing the WHO Framework Convention on Tobacco Control guidelines on tobacco cessation treatment: a qualitative analysis

Failed retrieving data from NYU Scholars.

Homeless Shelter Entry in the Year After an Emergency Department Visit: Results From a Linked Data Analysis

Doran, K. M., Johns, E., Schretzman, M., Zuiderveen, S., Shinn, M., Gulati, R., Wittman, I., Culhane, D., Shelley, D., & Mijanovich, T.

Journal title

Annals of Emergency Medicine

Abstract

Study objective: Housing instability is prevalent among emergency department (ED) patients and is known to adversely affect health. We aim to determine the incidence and timing of homeless shelter entry after an ED visit among patients who are not currently homeless. Methods: We conducted a random-sample survey of ED patients at an urban public hospital from November 2016 to September 2017. Patients provided identifying information and gave informed consent for us to link their survey data with the New York City Department of Homeless Services shelter database. Shelter use was followed prospectively for 12 months after the baseline ED visit. We examined timing of shelter entry in the 12 months after the ED visit, excluding patients who were homeless at baseline. Results: Of 1,929 unique study participants who were not currently homeless, 96 (5.0%) entered a shelter within 12 months of their baseline ED visit. Much of the shelter entry occurred in the first month after the ED visit, with continued yet slower rates of entry in subsequent months. Patients in our sample who entered a shelter were predominantly men and non-Hispanic black, and commonly had past shelter and frequent ED use. Conclusion: In this single-center study, 5.0% of urban ED patients who were not currently homeless entered a homeless shelter within the year after their ED visit. Particularly if replicated elsewhere, this finding suggests that ED patients may benefit from efforts to identify housing instability and direct them to homelessness prevention programs.

How Practice Facilitation Strategies Differ by Practice Context

Failed retrieving data from NYU Scholars.

Secondhand smoke exposure in public and private high-rise multiunit housing serving low-income residents in New York City prior to federal smoking ban in public housing, 2018

Anastasiou, E., Feinberg, A., Tovar, A., Gill, E., Ruzmyn Vilcassim, M. J., Wyka, K., Gordon, T., Rule, A. M., Kaplan, S., Elbel, B., Shelley, D., & Thorpe, L. E.

Journal title

Science of the Total Environment

Abstract

Background: Tobacco remains the leading cause of preventable death in the United States, with 41,000 deaths attributable to secondhand smoke (SHS) exposure. On July 30, 2018, the U.S. Department of Housing and Urban Development passed a rule requiring public housing authorities to implement smoke-free housing (SFH) policies. Objectives: Prior to SFH policy implementation, we measured self-reported and objective SHS incursions in a purposeful sample of 21 high-rise buildings (>15 floors) in New York City (NYC): 10 public housing and 11 private sector buildings where most residents receive federal housing subsidies (herein 'Section 8' buildings). Methods: We conducted a baseline telephone survey targeting all residents living on the 3rd floor or higher of selected buildings: NYC Housing Authority (NYCHA) residents were surveyed in April-July 2018 (n = 559), and residents in 'Section 8' buildings in August-November 2018 (n = 471). We invited non-smoking household participants to enroll into a longitudinal air monitoring study to track SHS exposure using: (1) nicotine concentration from passive, bisulfate-coated nicotine filters and (2) particulate matter (PM2.5) from low-cost particle monitors. SHS was measured for 7-days in non-smoking households (NYCHA n = 157, Section 8 n = 118 households) and in building common areas (n = 91 hallways and stairwells). Results: Smoking prevalence among residents in the 21 buildings was 15.5%. Two-thirds of residents reported seeing people smoke in common areas in the past year (67%) and 60% reported smelling smoke in their apartments coming from elsewhere. Most stairwells (88%) and hallways (74%) had detectable nicotine levels, but nicotine was detected in only 9.9% of non-smoking apartments. Substantial variation in nicotine and PM2.5 was observed between and within buildings; on average nicotine concentrations were higher in NYCHA apartments and hallways than in Section 8 buildings (p < 0.05), and NYCHA residents reported seeing smokers in common areas more frequently. Conclusions: SFH policies may help in successfully reducing SHS exposure in public housing, but widespread pre-policy incursions suggest achieving SFH will be challenging.

A protocol for measuring the impact of a smoke-free housing policy on indoor tobacco smoke exposure

Failed retrieving data from NYU Scholars.

Barriers and Facilitators in the Recruitment and Retention of More Than 250 Small Independent Primary Care Practices for EvidenceNOW

Cuthel, A., Rogers, E., Daniel, F., Carroll, E., Pham-Singer, H., & Shelley, D.

Journal title

American Journal of Medical Quality

Abstract

Few studies have examined factors that facilitate recruitment of small independent practices (SIPs) (<5 full-time clinicians) to participate in research and methods for optimizing retention. The authors analyzed qualitative data (eg, recruiter's field notes and diary entries, provider interviews) to identify barriers and facilitators encountered in recruiting and retaining 257 practices in HealthyHearts New York City (NYC). This study was a stepped-wedge randomized controlled trial that took place 2015 through 2018 across 5 boroughs in NYC. Three main factors facilitated rapid recruitment: (1) a prior well-established relationship with the local health department, (2) alignment of project goals with practice priorities, and (3) providing appropriate monetary incentives. Retention was facilitated through similar mechanisms and an ongoing multifaceted communication strategy. This article identifies specific strategies that enhance recruitment of SIPs and fills gaps in knowledge about factors that influence retention in the context of a design that requires waiting to receive the intervention.

Clinician perspectives on the benefits of practice facilitation for small primary care practices

Failed retrieving data from NYU Scholars.

Effectiveness of Village Health Worker-Delivered Smoking Cessation Counseling in Vietnam

Failed retrieving data from NYU Scholars.

Impact of a tobacco cessation intervention on adherence to tobacco use treatment guidelines among village health workers in Vietnam

Failed retrieving data from NYU Scholars.

Interrupting providers with clinical decision support to improve care for heart failure

Failed retrieving data from NYU Scholars.

Interruptive versus noninterruptive clinical decision support: Usability study

Failed retrieving data from NYU Scholars.

Self-reported Secondhand Marijuana Smoke (SHMS) Exposure in Two New York City (NYC) Subsidized Housing Settings, 2018: NYC Housing Authority and Lower-Income Private Sector Buildings

Anastasiou, E., Chennareddy, S., Wyka, K., Shelley, D., & Thorpe, L. E.

Journal title

Journal of Community Health

Abstract

The percentage of adults in the United States reporting current marijuana use has more than doubled, from 4 to 9% between 2002 and 2018, suggesting that exposure to secondhand marijuana smoke (SHMS) has probably increased. Few studies have characterized the extent to which residents experience SHMS, particularly those living in multi-unit housing. It remains unknown how recently-implemented smoke-free housing policies (SFH) targeting cigarette smoke in public housing authorities (PHAs) will affect SHMS exposure. We sought to characterize prevalence of self-reported SHMS exposure among residents living in two different subsidized housing settings prior to SFH policy implementation in PHAs: New York City Housing Authority (NYCHA) buildings and private sector buildings where most residents receive Section 8 subsidy vouchers (herein 'Section 8' buildings). Residents were recruited from 21 purposefully-selected buildings: 10 NYCHA and 11 Section 8 buildings (> 15 floors). Survey responses were collected during April-July 2018 for NYCHA residents (n = 559) and August-November 2018 for Section 8 residents (n = 471). Of 4628 eligible residents, 1030 participated (response rates, 35% NYCHA, 32% Section 8). Overall, two-thirds of residents reported smelling marijuana smoke (67%) in their home over the past year, higher than reports of smelling cigarette smoke (60%). Smoking status and smelling SHS were both strong predictors of smelling SHMS (p < 0.05). Nearly two thirds of residents perceived smoking marijuana and smelling SHMS as harmful to health. Our findings suggest that, immediately prior to SFH rule implementation in PHAs, SHMS was pervasive in low-income multi-unit housing, suggesting SFH policies should expand to cover marijuana use.

Study protocol for a pragmatic trial of the Consult for Addiction Treatment and Care in Hospitals (CATCH) model for engaging patients in opioid use disorder treatment

Failed retrieving data from NYU Scholars.

The DREAM Initiative: Study protocol for a randomized controlled trial testing an integrated electronic health record and community health worker intervention to promote weight loss among South Asian patients at risk for diabetes

Failed retrieving data from NYU Scholars.

"It Wasn't Just One Thing": A Qualitative Study of Newly Homeless Emergency Department Patients

Failed retrieving data from NYU Scholars.

A Tale of 2 Constituencies

Failed retrieving data from NYU Scholars.

An analysis of adaptations to multi-level intervention strategies to enhance implementation of clinical practice guidelines for treating tobacco use in dental care settings

Failed retrieving data from NYU Scholars.

Correlates of burnout in small independent primary care practices in an urban setting

Failed retrieving data from NYU Scholars.

Perceptions about the federally mandated smoke-free housing policy among residents living in public housing in New York city

Failed retrieving data from NYU Scholars.

Quality of cardiovascular disease care in small urban practices

Failed retrieving data from NYU Scholars.

Social norms and self-efficacy to quit waterpipe use: Findings from a tobacco study among male smokers in rural Viet Nam

Failed retrieving data from NYU Scholars.

Substance use and homelessness among emergency department patients

Failed retrieving data from NYU Scholars.

Text2Connect: A health system approach to engage tobacco users in quitline cessation services via text messaging

Krebs, P., Sherman, S. E., Wilson, H., El-Shahawy, O., Abroms, L. L., Zhao, X., Nahvi, S., & Shelley, D.

Journal title

Translational Behavioral Medicine

Abstract

Mobile technology has created the opportunity for health systems to provide low cost tobacco cessation assistance to patients. The goal of the present study was to examine the feasibility and effectiveness of an intervention (Text2Connect) that uses text messages to offer proactive connection to the New York State Smokers' Quitline. The electronic health record at two urban health systems was queried for patients who were current smokers and who had an outpatient visit between March 2015 and February 2016. Smokers (N = 4000) were sent an informational letter. Those who did not opt out (N = 3719) were randomized to one of 6 message sequences in order to examine the effect of theoretically informed message frames on response rates. Participants were sent a series of text messages at baseline and at 1 month and were asked to reply in order to be contacted by the state quitline (QL). After removing 1403 nonworking numbers, texts were sent to 2316 patients, and 10.0% (205/2060) responded with a QL request. Almost one quarter (23.6%, 486/2060) replied STOP and 66.4% (1369/2060) never responded. QL request rates were significantly higher when response efficacy messages were not used (p <. 001). There were no differences by message framing on STOP requests (p >. 05). The Text2Connect intervention was well accepted with a minority opting out. A 10% QL response rate is noteworthy given that only 5-7 brief outreach text messages were used. Results indicate that simple self-efficacy-focused messaging is most effective at supporting response rates.