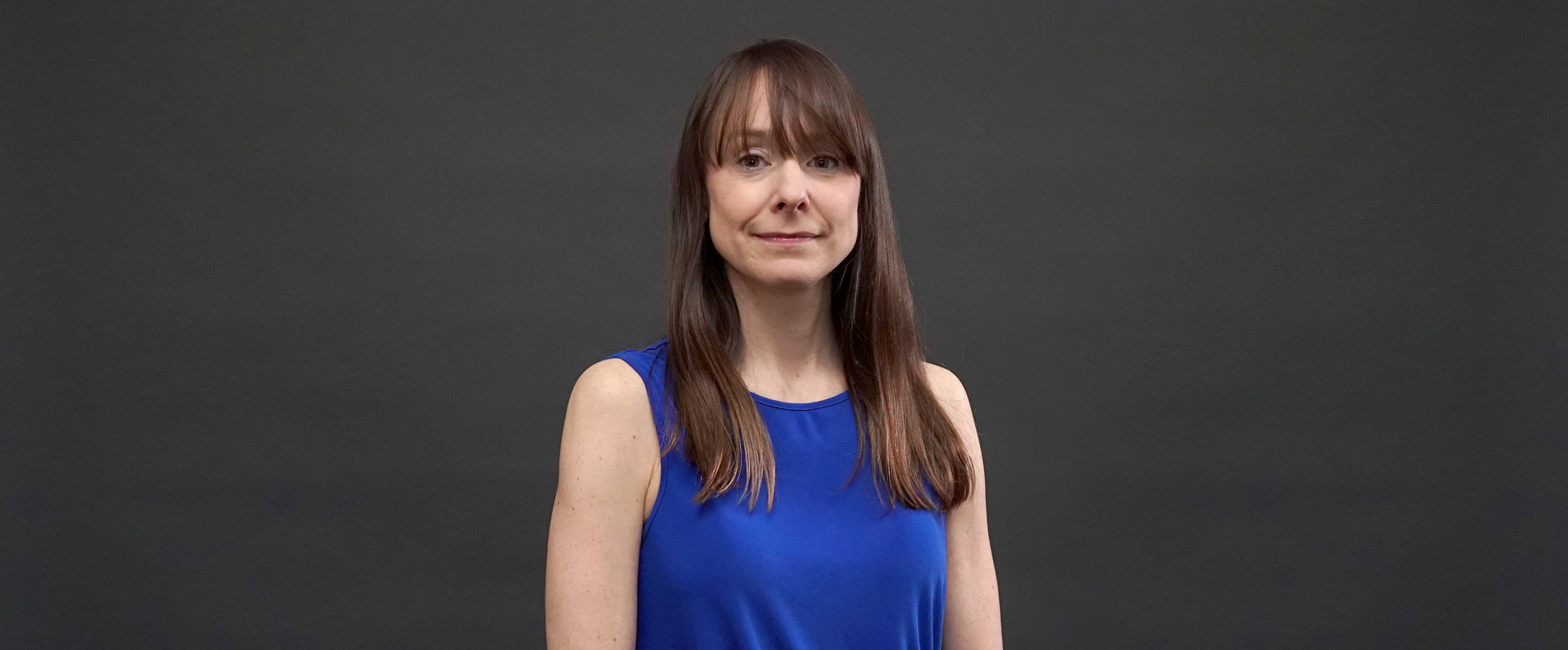 Assistant Professor of Public Health Policy and Management
Professor Jennifer Pomeranz is a public health lawyer who researches policy and legal options to address the food environment, obesity, products that cause public harm, and social injustice that lead to health disparities.

Prior to joining the NYU faculty, Professor Pomeranz was an Assistant Professor at the School of Public Health at Temple University and in the Center for Obesity Research and Education at Temple. She was previously the Director of Legal Initiatives at the Rudd Center for Food Policy and Obesity at Yale University. She has also authored numerous peer-reviewed and law review journal articles and a book, Food Law for Public Health, published by Oxford University Press in 2016.

Professor Pomeranz leads the Public Health Policy Research Lab and regularly teaches Public Health Law and Food Policy for Public Health.

"Policy is so important because it is the most effective way to influence public health. I got into public health to change the world -- to improve health and address inequities."

BA, History, University of Michigan, Ann Arbor, MI

JD, Juris Doctorate, Cornell Law School, Ithaca, NY

MPH, Harvard School of Public Health, Boston, MA

Diet-related disease

Products that cause harm

Public Health Law

Public Health Policy

Social injustices that create health disparities

Publications

Firearm Laws Enacted by Municipalities in 6 States With Diverse Policy Frameworks

The Diffusion of Punitive Firearm Preemption Laws Across U.S. States

The Health and Economic Impact of Using a Sugar Sweetened Beverage Tax to Fund Fruit and Vegetable Subsidies in New York City: A Modeling Study

Lou, Z., Yi, S. S., Pomeranz, J., Suss, R., Russo, R., Rummo, P. E., Eom, H., Liu, J., Zhang, Y., Moran, A. E., Bellows, B. K., Kong, N., & Li, Y. (n.d.).

Journal title

Journal of Urban Health

Abstract

Abstract

Low fruit and vegetable (FV) intake and high sugar-sweetened beverage (SSB) consumption are independently associated with an increased risk of developing cardiovascular disease (CVD). Many people in New York City (NYC) have low FV intake and high SSB consumption, partly due to high cost of fresh FVs and low cost of and easy access to SSBs. A potential implementation of an SSB tax and an FV subsidy program could result in substantial public health and economic benefits. We used a validated microsimulation model for predicting CVD events to estimate the health impact and cost-effectiveness of SSB taxes, FV subsidies, and funding FV subsidies with an SSB tax in NYC. Population demographics and health profiles were estimated using data from the NYC Health and Nutrition Examination Survey. Policy effects and price elasticity were derived from recent meta-analyses. We found that funding FV subsidies with an SSB tax was projected to be the most cost-effective policy from the healthcare sector perspective. From the societal perspective, the most cost-effective policy was SSB taxes. All policy scenarios could prevent more CVD events and save more healthcare costs among men compared to women, and among Black vs. White adults. Public health practitioners and policymakers may want to consider adopting this combination of policy actions, while weighing feasibility considerations and other unintended consequences.

US Policies That Define Foods for Junk Food Taxes, 1991–2021

Pomeranz, J. L., Cash, S. B., & Mozaffarian, D. (n.d.).

Journal title

Milbank Quarterly

Abstract

Abstract

Policy Points Suboptimal diet is a leading cause of mortality and morbidity in the United States. Excise taxes on junk food are not widely utilized in the United States. The development of a workable definition of the food to be taxed is a substantial barrier to implementation. Three decades of legislative and regulatory definitions of food for taxes and related purposes provide insight into methods to characterize food to advance new policies. Defining policies through Product Categories combined with Nutrients or Processing may be a method to identify foods for health-related goals. Context: Suboptimal diet is a substantial contributor to weight gain, cardiometabolic diseases, and certain cancers. Junk food taxes can raise the price of the taxed product to reduce consumption and the revenue can be used to invest in low-resource communities. Taxes on junk food are administratively and legally feasible but no definition of "junk food" has been established. Methods: To identify legislative and regulatory definitions characterizing food for tax and other related purposes, this research used Lexis+ and the NOURISHING policy database to identify federal, state, territorial, and Washington DC statutes, regulations, and bills (collectively denoted as "policies") defining and characterizing food for tax and related policies, 1991–2021. Findings: This research identified and evaluated 47 unique laws and bills that defined food through one or more of the following criteria: Product Category (20 definitions), Processing (4 definitions), Product intertwined with Processing (19 definitions), Place (12 definitions), Nutrients (9 definitions), and Serving Size (7 definitions). Of the 47 policies, 26 used more than one criterion to define food categories, especially those with nutrition-related goals. Policy goals included taxing foods (snack, healthy, unhealthy, or processed foods), exempting foods from taxation (snack, healthy, unhealthy, or unprocessed foods), exempting homemade or farm-made foods from state and local retail regulations, and supporting federal nutrition assistance objectives. Policies based on Product Categories alone differentiated between necessity/staple foods on the one hand and nonnecessity/nonstaple foods on the other. Conclusions: In order to specifically identify unhealthy food, policies commonly included a combination of Product Category, Processing, and/or Nutrient criteria. Explanations for repealed state sales tax laws on snack foods identified retailers' difficulty pinpointing which specific foods were subject to the tax as a barrier to implementation. An excise tax assessed on manufacturers or distributors of junk food is a method to overcome this barrier and may be warranted.

Federal Paid Sick Leave Is Needed to Support Prevention and Public Health and Address Inequities

Pomeranz, J. L., Pagán, J. A., & Silver, D. (n.d.). In American journal of preventive medicine.

Food and Beverage Product Appearances in Educational, Child-Targeted YouTube Videos

Food Marketing to - and Research on - Children: New Directions for Regulation in the United States

Pomeranz, J. L., & Mozaffarian, D. (n.d.).

Journal title

The Journal of law, medicine & ethics : a journal of the American Society of Law, Medicine & Ethics

Abstract

Abstract

As countries around the world work to restrict unhealthy food and beverage marketing to children, the U.S. remains reliant on industry-self regulation. The First Amendment's protection for commercial speech and previous gutting of the Federal Trade Commission's authority pose barriers to restricting food marketing to children. However, false, unfair, and deceptive acts and practices remain subject to regulation and provide an avenue to address marketing to young children, modern practices that have evaded regulation, and gaps in the food and beverage industry's self-regulatory approach.

Opportunities to address the failure of online food retailers to ensure access to required food labelling information in the USA

State Paid Sick Leave and Paid Sick-Leave Preemption Laws Across 50 U.S. States, 2009–2020

State Preemption of Consumer Merchandise and Beverage Containers: New Strategy to Preempt Sugar-Sweetened Beverage Policies?

The Impact of Toddler Milk Claims on Beliefs and Misperceptions: A Randomized Experiment with Parents of Young Children

United States: Protecting Commercial Speech under the First Amendment

Journal title

The Journal of law, medicine & ethics : a journal of the American Society of Law, Medicine & Ethics

Abstract

Abstract

The First Amendment to the US Constitution protects commercial speech from government interference. Commercial speech has been defined by the US Supreme Court as speech that proposes a commercial transaction, such as marketing and labeling. Companies that produce products associated with public health harms, such as alcohol, tobacco, and food, thus have a constitutional right to market these products to consumers. This article will examine the evolution of US law related to the protection of commercial speech, often at the expense of public health. It will then identify outstanding questions related to the commercial speech doctrine and the few remaining avenues available in the United States to regulate commercial speech including the use of government speech and addressing deceptive and misleading commercial speech.

Whole-grain food intake among US adults, based on different definitions of whole-grain foods, NHANES 2003-2018

Du, M., Mozaffarian, D., Wong, J. B., Pomeranz, J. L., Wilde, P., & Zhang, F. F. (n.d.).

Journal title

American Journal of Clinical Nutrition

Abstract

Abstract

BACKGROUND: Whole-grain (WG) foods are defined by the Dietary Guidelines for Americans (DGA), FDA, AHA, American Association of Cereal Chemists International (AACCI), and Whole Grains Council (WGC) in different ways with diverse focuses on grain components only, whole foods, or nutrient contents. OBJECTIVES: We aimed to compare estimated WG food intake among US adults using different definitions. METHODS: For each definition, we estimated the mean intake and trends of WG food consumption using survey-weighted 24-h dietary recalls from nationally representative samples of 39,755 US adults aged 20+ y from 8 cycles (2003-2018) of the NHANES. This is an observational study that used deidentified and publicly available datasets. RESULTS: The estimated mean consumption of WG foods (ounces equivalents/2000 kcal/d, oz. eq./d) varied by definition. In 2017-2018, the AHA (mean [SEM]: 1.05 [0.07] oz. eq./d) and WGC (0.95 [0.07]) definitions yielded the highest amounts, followed by the DGA (0.81 [0.06]), AACCI (0.73 [0.05]), and FDA (0.53 [0.04]). Using all definitions except for WGC, US adults increased WG food intake from 2003-2004 to 2017-2018 with the largest increase (61.5%) using the AHA (from 0.65 to 1.05 oz. eq./d), followed by DGA (0.50 to 0.81) and AACCI (0.51 to 0.73) definitions. For each definition, the main sources of WG foods consumed by US adults were ready-to-eat cereals, cooked grains and cereals, and breads (including rolls and tortillas). For all definitions except the AHA, non-Hispanic White adults and individuals with college degrees or above consumed higher levels of WG foods than non-Hispanic Blacks and those with lower levels of education. CONCLUSIONS: Different definitions affect the determination of WG foods, estimated intakes, and associated trends in WG food consumption among US adults. These findings call for a standardized definition of WG foods to guide consumers, industry, and policymakers in promoting WG intake in the US.Clinical Trial Registration: Not Applicable.

Breastmilk or infant formula? Content analysis of infant feeding advice on breastmilk substitute manufacturer websites

Effect of reducing ultraprocessed food consumption on obesity among US children and adolescents aged 7-18 years: Evidence from a simulation model

Firearm Extreme Risk Protection Order Laws and Preemption: New Developments and Outstanding Issues, 50 States, 2020

Pomeranz, J. L., & Ochoa, G. (n.d.).

Journal title

American journal of preventive medicine

Governmental actions to address COVID-19 misinformation

Pomeranz, J. L., & Schwid, A. R. (n.d.).

Journal title

Journal of Public Health Policy

Abstract

Abstract

Since COVID-19 emerged, a plethora of misinformation has undermined the public's ability to identify reliable sources of accurate information. To identify the range of methods governments used to address COVID-19 misinformation, we conducted a content analysis of international media and evaluated government actions in light of international law, which protects freedom of expression and calls on governments to guarantee this fundamental right even during a pandemic or other emergency. We identified five categories of government activities: (1) disseminating and increasing access to accurate information; (2) restricting access to accurate information; (3) disseminating disinformation, false information, and misinformation; (4) addressing commercial fraud; and (5) criminalizing expression. The goal of addressing COVID-19 misinformation is best served by protecting expression, disseminating factual information, ensuring strong protections for whistleblowers, and supporting an independent media environment. Conversely, governments undermine public health when they create a state of uncertainty and violate human rights.

Identifying novel predictors of state legislative action to address obesity

Misperceptions about added sugar, non-nutritive sweeteners and juice in popular children's drinks: Experimental and cross-sectional study with U.S. parents of young children (1-5 years)

State Gun-Control, Gun-Rights, and Preemptive Firearm-Related Laws Across 50 US States for 2009–2018

State Preemption: An Emerging Threat to Local Sugar-Sweetened Beverage Taxation

Trends in Consumption of Ultraprocessed Foods among US Youths Aged 2-19 Years, 1999-2018

Wang, L., Martínez Steele, E., Du, M., Pomeranz, J. L., O'Connor, L. E., Herrick, K. A., Luo, H., Zhang, X., Mozaffarian, D., & Zhang, F. F. (n.d.).

Journal title

JAMA - Journal of the American Medical Association

Abstract

Abstract

Importance: The childhood obesity rate has been steadily rising among US youths during the past 2 decades. Increasing evidence links consumption of ultraprocessed foods to excessive calorie consumption and weight gain, but trends in the consumption of ultraprocessed foods among US youths have not been well characterized. Objective: To characterize trends in the consumption of ultraprocessed foods among US youths. Design, Setting, and Participants: Serial cross-sectional analysis using 24-hour dietary recall data from a nationally representative sample of US youths aged 2-19 years (n = 33795) from 10 cycles of the National Health and Nutrition Examination Survey (NHANES) from 1999-2000 to 2017-2018. Exposures: Secular time. Main Outcomes and Measures: Percentage of total energy consumed from ultraprocessed foods as defined by NOVA, an established food classification system that categorizes food according to the degree of food processing. Results: Dietary intake from youths were analyzed (weighted mean age, 10.7 years; 49.1% were girls). From 1999 to 2018, the estimated percentage of total energy from consumption of ultraprocessed foods increased from 61.4% to 67.0% (difference, 5.6% [95% CI, 3.5% to 7.7%]; P <.001 for trend), whereas the percentage of total energy from consumption of unprocessed or minimally processed foods decreased from 28.8% to 23.5% (difference, -5.3% [95% CI, -7.5% to -3.2%]; P <.001 for trend). Among the subgroups of ultraprocessed foods, the estimated percentage of energy from consumption of ready-to-heat and -eat mixed dishes increased from 2.2% to 11.2% (difference, 8.9% [95% CI, 7.7% to 10.2%]) and from consumption of sweet snacks and sweets increased from 10.7% to 12.9% (difference, 2.3% [95% CI, 1.0% to 3.6%]), but the estimated percentage of energy decreased for sugar-sweetened beverages from 10.8% to 5.3% (difference, -5.5% [95% CI, -6.5% to -4.5%]) and for processed fats and oils, condiments, and sauces from 7.1% to 4.0% (difference, -3.1% [95% CI, -3.7% to -2.6%]) (all P <.05 for trend). There was a significantly larger increase in the estimated percentage of energy from consumption of ultraprocessed foods among non-Hispanic Black youths (from 62.2% to 72.5%; difference, 10.3% [95% CI, 6.8% to 13.8%]) and Mexican American youths (from 55.8% to 63.5%; difference, 7.6% [95% CI, 4.4% to 10.9%]) than the increase among non-Hispanic White youths (from 63.4% to 68.6%; difference, 5.2% [95% CI, 2.1% to 8.3%]) (P =.04 for trends). Conclusions and Relevance: Based on the NHANES cycles from 1999 to 2018, the estimated proportion of energy intake from consumption of ultraprocessed foods has increased among youths in the US and has consistently comprised the majority of their total energy intake..

Anticipating and defeating preemption across public health

Child Social Media Influencers and Unhealthy Food Product Placement

Children's Fruit "Juice" Drinks and FDA Regulations: Opportunities to Increase Transparency and Support Public Health

Pomeranz, J. L., & Harris, J. L. (n.d.).

Journal title

American journal of public health

Abstract

Abstract

Objectives. To compare children's drink products that contain or purport to contain juice and evaluate labels in light of US Food and Drug Administration (FDA) regulations.Methods. In 2019, we analyzed federal law for drinks that contain or purport to contain juice by using LexisNexis and FDA's Web site, identified top-selling children's "juice" drinks in fruit punch flavors, gathered labels in store and online, and extracted data from the principal display and information panels.Results. FDA regulations permit a wide range of names, claims, and fruit vignettes on drinks that contain or purport to contain juice, reflecting the product's flavor and not necessarily its ingredients. We identified 39 brands of children's drinks, including 100% juice (n = 7), diluted juices (n = 11), juice drinks (n = 8), fruit-flavored drinks (n = 8), and flavored waters (n = 5), with nonuniform statements of identity; vitamin C and low-sugar claims; and fruit vignettes representing 19 fruits. Many products contained added sugar and nonnutritive sweeteners but little to no juice.Conclusions. Principal display panels rendered it difficult to differentiate among product types, identify those with added sweeteners, and distinguish healthier products. Revised labeling regulations are warranted to support public health.