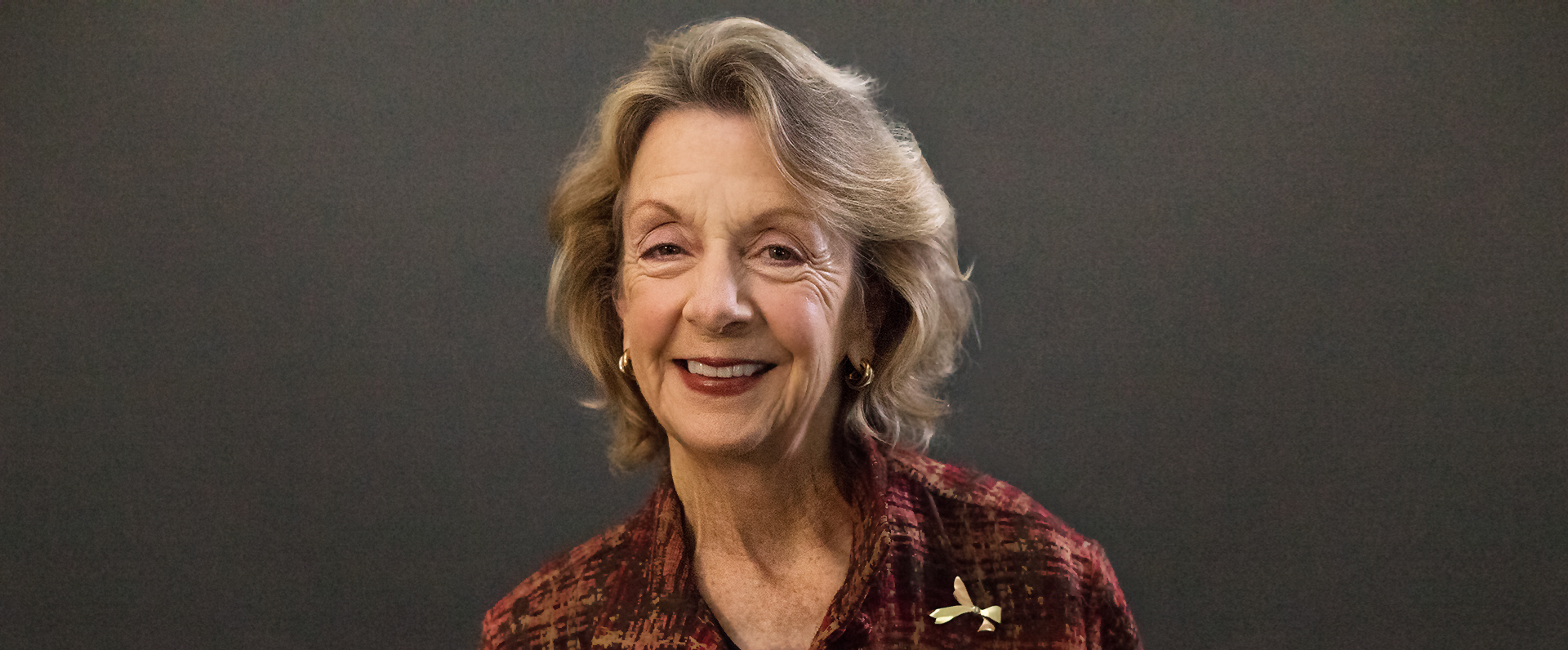 Clinical Professor of Global Health
With extensive experience in medicine, international affairs, health policy, and public administration, Dr. Jo Ivey Boufford is an expert in urban health, healthy aging, disease prevention, and health promotion and health disparities.

Since college, Dr. Boufford has integrated activism and social justice in her education and practice by advocating for patient-driven care and more engagement with the community and the underserved. In 1985, she became the first woman to be elected President of New York City Health and Hospitals Corporation, the largest municipal system in the United States. She then entered federal government, serving as Principal Deputy Assistant Secretary for health in the US Department of Health and Human Services (HHS). While at HHS, she was the U.S. representative on the Executive Board of the World Health Organization. With the Gates Foundation and with a focus on Africa, she developed a new global health leadership initiative through teacher trainings.

Dr. Boufford is a member and has also served in the leadership of numerous public health, national education, and medical organizations, including: the New York State Public Health and Health Planning Council, the United Hospital Fund, the Primary Care Development Corporation and Public Health Solutions, the Village Center for Care, the International Women's Health Coalition, the Council and Chair of its Public Health Committee, the Regional Plan Association, the Health Effects Institute, the National Association of Schools of Public Affairs and Administration, the National Academy of Medicine,  the National Academy of Public Administration, and the New York Academy of Medicine, the National Council on Graduate Medical Education, the National Advisory Council for the Agency for Healthcare Research and Quality, and the Commonwealth Fund.

At NYU, Dr. Boufford has been a Professor of Public Administration and Dean of the Robert F. Wagner Graduate School of Public Service, as well as a Clinical Professor of Pediatrics at the NYU Medical School.

BA, Psychology (Magna Cum Laude), University of Michigan, Ann Arbor, MI

MD, Medicine (with distinction), University of Michigan Medical School, Ann Arbor, MI

Honorary Doctorate of Science, Toledo University, Toledo, OH

(

2012

)

Honorary Doctorate of Science, Pace University, New York, NY

(

2011

)

Top 100 Most Influential Women, Crain's New York Business

(

2007

)

Honorary Doctorate of Science, New York Medical College, Valhalla, NY

(

2007

)

Honorary Doctorate of Science, State University of New York, Brooklyn, NY

(

1992

)

Robert Wood Johnson Health Policy Fellowship, Institute of Medicine in Washington, DC

(

1980

)

Aging and the Life Course

Gates Foundation

Health Disparities

Health Promotion

International Health

New York City Health and Hospitals Corporation

Prevention Interventions

Public Administration

Public Health Management

Public Health Policy

Public Health Systems

US Department of Health and Human Services

World Health Organization

Publications

Systems science simulation modeling to inform urban health policy and planning

Li, Y., Boufford, J. I., & Pagán, J. A. In , & , Springer Optimization and Its Applications.

Abstract

More than half of the population in the world lives in cities and urban populations are still rapidly expanding. Increasing population growth in cities inevitably brings about the intensification of urban health problems. The multidimensional nature of factors associated with health together with the dynamic, interconnected environment of cities moderates the effects of policies and interventions that are designed to improve population health. With the emergence of the "Internet of Things" and the availability of "Big Data," policymakers and practitioners are in need of a new set of analytical tools to comprehensively understand the social, behavioral, and environmental factors that shape population health in cities. Systems science, an interdisciplinary field that draws concepts, theories, and evidence from fields such as computer science, engineering, social planning, economics, psychology, and epidemiology, has shown promise in providing practical conceptual and analytical approaches that can be used to solve urban health problems. This chapter describes the level of complexity that characterizes urban health problems and provides an overview of systems science features and methods that have shown great promise to address urban health challenges. We provide two specific examples to showcase systems science thinking: one using a system dynamics model to prioritize interventions that involve multiple social determinants of health in Toronto, Canada, and the other using an agent-based model to evaluate the impact of different food policies on dietary behaviors in NewYork City. These examples suggest that systems science has the potential to foster collaboration among researchers, practitioners, and policymakers from different disciplines to evaluate interconnected data and address challenging urban health problems.

Innovating healthcare delivery to address noncommunicable diseases in low-income settings: The example of hypertension

Piot, P., Aerts, A., Wood, D. A., Lamptey, P., Oti, S., Connell, K., Dorairaj, P., Boufford, J. I., Caldwell, A., & Perel, P.

Journal title

Future Cardiology

Abstract

London Dialogue event, The Hospital Club, 24 Endell St, London, WC2H 9HQ, London, UK, 1 December 2015 Hypertension is a global health issue causing almost 10 million deaths annually, with a disproportionate number occurring in low- and middle-income countries. The condition can be managed effectively, but there is a need for innovation in healthcare delivery to alleviate its burden. This paper presents a number of innovative delivery models from a number of different countries, including Kenya, Ghana, Barbados and India. These models were presented at the London Dialogue event, which was cohosted by the Novartis Foundation and the London School of Hygiene & Tropical Medicine Centre for Global Noncommunicable Diseases on 1 December 2015. It is argued that these models are applicable not only to hypertension, but provide valuable lessons to address other noncommunicable diseases.

The InterAcademy Partnership's Young Physician Leaders: a leadership training and networking program

McGrath, P., Boufford, J. I. M., & Kareithi, M.

Journal title

Journal of Health Systems and Reform

The interacademy partnership's young physician leaders: A leadership training and networking program

McGrath, P. F., Boufford, J. I., & Kareithi, M.

Journal title

Health Systems and Reform

Abstract

—The research, clinical, public health, and health policy areas of the health sector all need effective leaders. However, many young professionals learn their leadership skills by trial and error as they advance through their careers. Though some countries are making efforts to incorporate leadership training programs into their medical curricula, the provision of such training is available in too few countries. To fill this gap and contribute to building capacity for future leadership among health professionals worldwide, the Inter Academy Partnership for Health launched its Young Physician Leaders (YPL) program in 2011. The program provides a tailored workshop on leadership; the opportunity, via the World Health Summit, to engage with global leaders in the field of medicine and health; a matchmaking mentorship scheme; a network of peers with whom to share experiences and exchange best practices; and an interactive website to post real-time professional information and gain visibility both nationally and internationally. To date, some 107 YPL, nominated by some 30 academies of science and medicine and six other institutions, have participated in the scheme. In addition, some 30 YPL alumni from about 20 countries were selected to attend the recent World Health Assembly (WHA69). As well as gaining first-hand experience of the decision-making processes of the WHA, the event helped build their individual capacities because they had the opportunity to link with their national decision makers in global health policy. Though there is room for expansion of the program, it has been well received as an approach to supporting the leadership development of a new generation of physicians who will eventually lead clinical, educational, and research institutions and contribute to their societies and globally to improve health for all.

The challenge of attribution: Responsibility for population health in the context of accountable care

Gourevitch, M. N., Cannell, T., Boufford, J. I., & Summers, C.

Journal title

American journal of preventive medicine

The challenge of attribution: Responsibility for population health in the context of accountable care

Gourevitch, M. N., Cannell, T., Boufford, J. I., & Summers, C.

Journal title

American journal of public health

Abstract

One of the 3 goals for accountable care organizations is to improve population health. This will require that accountable care organizations bridge the schism between clinical care and public health. But do health care delivery organizations and public health agencies share a concept of " population"? We think not: whereas delivery systems define populations in terms of persons receiving care, public health agencies typically measure health on the basis of geography. This creates an attribution problem, particularly in large urban centers, where multiple health care providers often serve any given neighborhood. We suggest potential innovations that could allow urban accountable care organizations to accept accountability, and rewards, for measurably improving population health.

The challenge of attribution: who is accountable for population health?

Gourevitch, M., Cannell, T., Boufford, J. I. M., & Summers, C.

Journal title

American Journal of Public Health

Urban Health: Global Perspectives

Boufford, J. I. M., Vlahov, D., Pearson, C., & Norris, L.

Leadership development for global health

Boufford, J. I. M. In , & , Global Health Leadership and Management.

Critical Issues of Public Service Education

Journal title

Journal of Public Affairs Education

Abstract

Jo Ivey Boufford, president of the National Association of Schools of Public Affairs and Administration, is a professor of Health Policy and Public Service in the Robert F. Wagner Graduate School of Public Service of New York University. She was dean of the Wagner School from 1997 to 2002. Boufford delivered this address at NASPAA's annual conference in October 2002.

Health policymaking: the role of the federal government

Boufford, J. I. M., & Lee, P. R. In , & , Ethical Dimensions of Health Policy.

Setting the global agenda for health

Boufford, J. I. M. In , & , Global Dimensions in Domestic Health Issues.

Andrew Pattullo Lecture. Health future: the managerial agenda.

Journal title

The Journal of health administration education

Crisis, leadership, consensus: The past and future federal role in health

Journal title

Journal of Urban Health

Abstract

This paper touches on patterns of federal government involvement in the health sector since the late 18th century to the present and speculates on its role in the early decades of the 21st century. Throughout the history of the US, government involvement in the health sector came only in the face of crisis, only when there was widespread consensus, and only through sustained leadership. One of the first health-related acts of Congress came about as a matter of interstate commerce regarding the dilemma as to what to do about treating merchant seamen who had no affiliation with any state. Further federal actions were implemented to address epidemics, such as from yellow fever, that traveled from state to state through commercial ships. Each federal action was met with concern and resistance from states' rights advocates, who asserted that the health of the public was best left to the states and localities. It was not until the early part of the 20th century that a concern for social well-being, not merely commerce, drove the agenda for public health action. Two separate campaigns for national health insurance, as well as a rapid expansion of programs to serve the specific health needs of specific populations, led finally to the introduction of Medicaid and Medicare in the 1960s, the most dramatic example of government intervention in shaping the personal health care delivery system in the latter half of the 20th century. As health costs continued to rise and more and more Americans lacked adequate health insurance, a perceived crisis led President Clinton to launch his 1993 campaign to insure every American - the third attempt in this century to provide universal coverage. While the crisis was perceived by many, there was no consensus on action, and leadership outside government was missing. Today, the health care crisis still looms. Despite an economic boom, 1 million Americans lose their health insurance each year, with 41 million Americans, or 15% of the population, lacking coverage. Private premiums are going up again as federal programs are capped and the lack of a federal framework for quality assurance leads to growing problems of access and quality that will need to be addressed as we enter the 21st century. What role will government play?.

New approaches to academic health center affiliations: public hospitals and the Department of Veterans Affairs.

Boufford, J. I., Gage, L., Kizer, K. W., Marcos, L. R., Short, J. H., & Garrett, K. E.

Journal title

Issue brief (Commonwealth Fund)

Marijuana: current federal law remains in effect.

Boufford, J. I., & Richard, M. M.

Journal title

Connecticut medicine

Round table ... management development.

Boufford, J. I., Hunter, D., Wall, A., & Glascott, F.

Journal title

The Health service journal

Abstract

Management development in the NHS has reached a hiatus, yet there are no apparent moves from the centre to address this. The Journal brought together senior figures from the four dedicated management development providers in an informal round table discussion, chaired by Rob MacLachlan, to open the debate.

US and UK health care reforms: reflections on quality.

Journal title

Quality in health care : QHC

Primary care: Graduate medical education

Journal title

Bulletin of the New York Academy of Medicine: Journal of Urban Health

Managing the unmanageable: Public hospital systems

Journal title

The International Journal of Health Planning and Management

Abstract

There are significant challenges to those who work in large public health care delivery systems: political imperatives; resource constraints; sometimes rigid personnel systems; and, the reality that everything occurs in a public forum. The fact that many nations are reviewing and, in some instances, restructuring their national health care systems, has added to the complexity and feeling of continual turbulence experienced by their managers. State run systems like that in the United Kingdom are introducing market forces to increase effectiveness and value for money; while market systems, like that in the United States, are increasing regulatory interventions to achieve the kind of cost control available to countries with large public systems which operate with global budgets. Public hospitals in the United States offer examples of public institutions operating in a highly competitive market environment. A decade of management changes undertaken to enhance the efficiency and effectiveness of the New York City Health and Hospitals Corporation (HHC), the largest public hospital system in the United States, is presented as a case study of public health services and public management in a market environment.

Models for increasing access: strengthening community health centers & a national health service corps.

Journal title

Journal of health care for the poor and underserved

Page(s)

107-115 discussion 123

One person's health care perspective from both sides of the Atlantic.

Journal title

Michigan hospitals

Federally Supported Primary Care Training Programs and Pediatric Careers

Shelov, S. P., Alpert, J. J., Rayman, I., Straus, J. H., Fallon, S., & Boufford, J.

Journal title

American Journal of Diseases of Children

Community Oriented Primary Care: Training for Urban Practice

Boufford, J. I. M., & Shonubi, P. A.

Evaluating self-help support groups for medical students

Goetzel, R. Z., Croen, L. G., Shelov, S., Boufford, J. I., & Levin, G.

Journal title

Journal of Medical Education

Abstract

Self-help support groups for medical students represent one strategy for dealing with the emotional stresses of medical training and the diminished human sensitivity of students that often accompanies that experience. Support groups at the Albert Einstein College of Medicine were evaluated by 26 students who completed a nine-part questionnaire. The respondents indicated that they were primarily drawn to these groups because of a desire for social affiliation and an opportunity to express their feelings in a "safe" environment. Members shared in the leadership responsibilities of the group and dealt with external personal problems of the students rather than with the internal group dynamics. The gains derived from participation in these groups included opportunities for nonprofessional contact with faculty members, getting help and support from fellow students, and participation in stimulating discussions about the medical field. Students rated the groups as "meaningful" and expressed a desire for more frequent meetings.