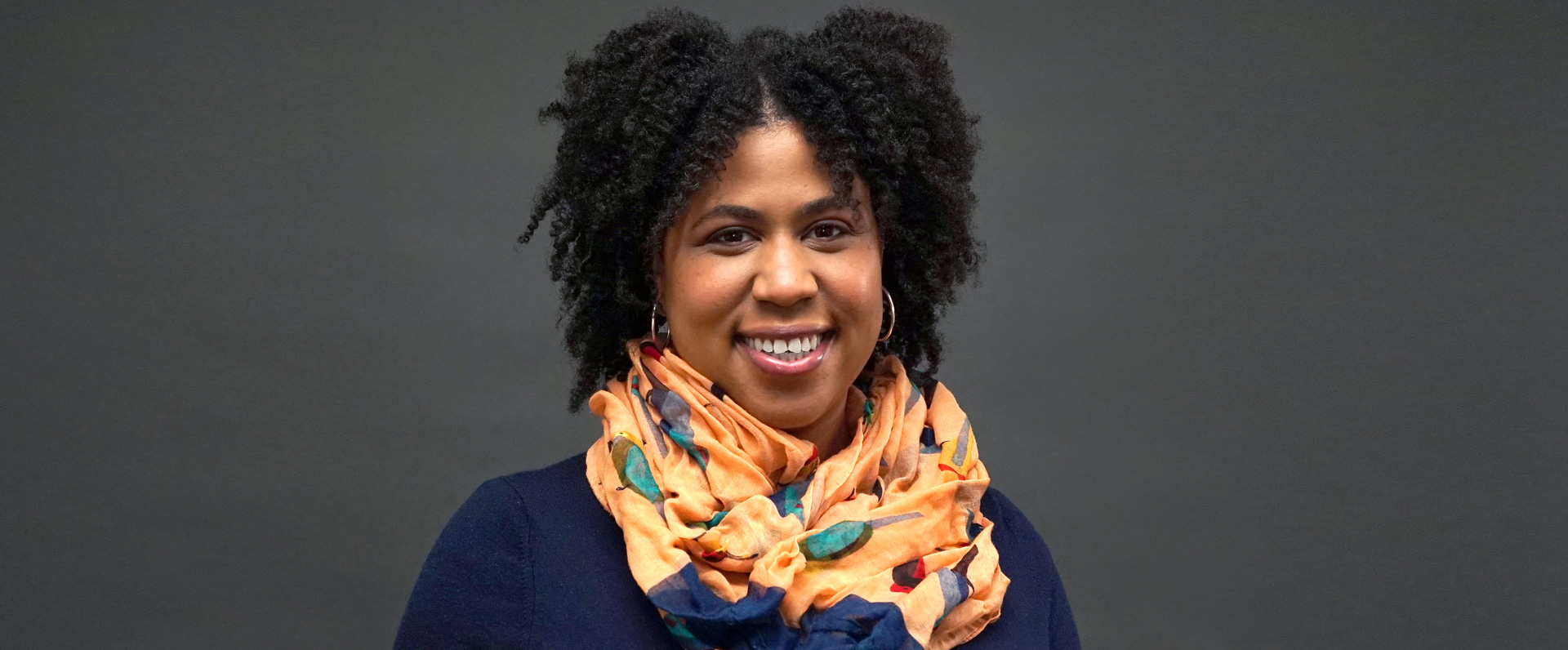 Assistant Professor of Social and Behavioral Sciences
Assistant Professor of Biostatistics
Dr. Stephanie Cook's overarching research focus is to understand how structural- and individual-level minority stressors contribute to mental health, physical health, and health behaviors across the life span. Further, she seeks to understand how features of close relationships can exacerbate or buffer the negative effects of minority stress on health. Her work primarily focuses on young adults transitioning to adulthood who are at the intersection of racial/ethnic and sexual orientation status. In addition, much of her current work examines the links between minority stress (i.e., daily experiences of discrimination) and biological markers of stress (e.g. cortisol and c-reactive protein).

Dr. Cook's substantive methodological and statistical focus is in the development and application of longitudinal study designs (i.e., intensive longitudinal designs) for determining the ways in which dynamic changes in features of minority stress (e.g., daily and momentary discrimination events) are associated with changes in risk behaviors and physical health (e.g., sexual risk and substance use, pre-clinical cardiovascular disease, and biological stress) among racial/ethnic and/or sexual minority young adults. 

Dr. Cook is the Director of the Attachment and Health Disparities Research Lab (AHDL) which is currently made up of about 20 undergraduate, graduate, and postdoctoral fellows. She I developed an integrated theory of adult attachment (the Integrated Attachment and Sexual Minority Stress Model [IASMS]; i.e., the development, or lack, of strong socio-emotional bonds) and minority stress (i.e., social stress experienced by individuals in minority social groups) as a means to better understand and address the health needs of disadvantaged youth transitioning to adulthood. Dr. Cook and her team's long-term goal is to continue creating, implementing, and refining sustainable interventions to reduce the influence of stress on health utilizing innovative methodologies.

Current Projects

Identifying Physiological and Behavioral Mechanisms Linking Discrimination and Subclinical Cardiovascular Disease among Racially Diverse Young Sexual Minority Men
Minority Stress, Substance Use, and Pre-Clinical Cardiovascular Risk among Sexual Minority Men: Understanding the Protective Features of Social Support
Optimizing a Daily Mindfulness Intervention to Reduce Stress from Discrimination among Sexual and Gender Minorities of Color
Race modifies the association between post-traumatic stress disorder and cardiovascular risk in large US population-based study

Teaching

Social and Behavioral Sciences Department

Global Issues in Social and Behavioral Health
Research Methods in Public Health

Biostatistics Department

Longitudinal Analysis of Public Health Data
Regression I: Regression Analysis and Multivariate Modeling
Regression II: Categorical Data Analysis

BA, Psychology and Women's Studies, University of Michigan, Ann Arbor, MI

MPH, Sociomedical Sciences, Columbia University, New York, NY

DrPH, Sociomedical Sciences, Columbia University, New York, NY

Loan Repayment Program, National Heart, Lung, and Blood Institute

(

2021

)

BioData Catalyst Fellowship, National Heart, Lung, and Blood Institute (NHLBI)

(

2021

)

Diverse Magazine Emerging Scholar: Issues In Higher Education Publication,

(

2021

)

Program to Increase Diversity in Cardiovascular Health Related Research (PRIDE) Fellowship

(

2020

)

American Psychosomatic Society (APS) Diversity Award

(

2020

)

National Institute of Minority Health Disparities Loan Repayment Award

(

2018

)

Inter-university Consortium for Political and Social Research (ICPSR) Summer Program in Quantitative Methods of Social Research Scholarship, The University of Michigan

(

2018

)

Robert Wood Johnson Fellow (RWJF) New Connections Sponsored Scholar

(

2018

)

HIV and Drug Abuse Prevention Research Ethics Training Institute (RETI) Award

(

2017

)

Robert Wood Johnson Fellow (RWJF) New Connections Sponsored Scholar

(

2017

)

Matilda White Riley Distinguished Early Stage Investigator Award, National Institutes of Health (Office of Behavioral and Social Sciences)

(

2016

)

Outstanding Postdoctoral Fellow Award, The University of Michigan

(

2015

)

American Psychological Association Smoking Dissemination Award

(

2015

)

Poster Award, Excellence in Innovation and Advanced Research in the Field of Sexual Health, American Public Health Association

(

2014

)

Excellence in Abstract Submission, American Public Health Association

(

2011

)

Biostatistics

Cardiovascular Disease

HIV/AIDS

Intersectionality Theory

Longitudinal Methods

Minority Health

Minority Stress

Multiphase Optimization Strategy (MOST)

Physiological Stress

Social Behaviors

Publications

Structural racism and homophobia evaluated through social media sentiment combined with activity spaces and associations with mental health among young sexual minority men

A Mindfulness-Based Intervention to Alleviate Stress from Discrimination among Young Sexual and Gender Minorities of Color: Protocol for a Pilot Optimization Trial

Characterizing and Evaluating Diurnal Salivary Uric Acid Across Pregnancy Among Healthy Women

Discrimination is associated with C-reactive protein among young sexual minority men

Feasibility, Acceptability, and Preliminary Efficacy of an App-Based Meditation Intervention to Decrease Firefighter Psychological Distress and Burnout: A One-Group Pilot Study

Race moderates the association between adult attachment avoidance and the cortisol awakening response among young sexual minority men

U.S. Military veterans and the opioid overdose crisis: a review of risk factors and prevention efforts

Young men of color lower on adult attachment anxiety have higher carotid-intima media thickness compared to white young men: The exploration of an unexpected finding

An emerging syndemic of smoking and cardiopulmonary diseases in people living with HIV in Africa

Assessing Perceptions of Broad Consent Concerning Biological Specimen Collection in a Cohort of Young Sexual Minority Men

Identifying diurnal cortisol profiles among young adults: Physiological signatures of mental health trajectories

Impact of COVID-19-related knowledge on protective behaviors: The moderating role of primary sources of information

Social Determinants in Machine Learning Cardiovascular Disease Prediction Models: A Systematic Review

Predicting trajectories of substance use during emerging adulthood: Exploring the benefits of group-based trajectory modeling for zero-inflated outcomes

Cook, S. H., Wood, E. P., Scott, M., Pierce, K. A., Kapadia, F., & Halkitis, P. N. (n.d.).

Journal title

TPM - Testing, Psychometrics, Methodology in Applied Psychology

Abstract

Abstract

The application of group-based trajectory analysis with a zero-inflation specification to understand adaptations in alcohol and marijuana use among sexual minorities during the emerging adulthood period is underutilized. We propose a series of four steps in the application of group-based trajectory analysis for outcomes that follow a zero-inflated distribution. In addition, using a longitudinal cohort study of emerging adult sexual minority men (n = 597) we provide an example of how to obtain group-based trajectory profiles of alcohol and marijuana use among emerging adult sexual minority men with a zeroinflated specification. In addition, we examined racial/ethnic differences in trajectory profiles. Findings suggest that there were five distinct alcohol and marijuana use trajectories that were reliably predicted by racial/ethnic identity for alcohol but not marijuana utilizing the zero-inflated specification. A summary of findings and concluding remarks related to the utility of this modeling technique are presented.

Using Digital Data to Protect and Promote the Most Vulnerable in the Fight Against COVID-19

Father support is protective against the negative effects of perceived discrimination on CRP among sexual minorities but not heterosexuals

Positive Development and Changes in Self-Rated Health Among Young Sexual Minority Males: The P18 Cohort Study

THE HEALTH OF GAY AND BISEXUAL MEN

The Mediating Role of Emotion Dysregulation in the Relation Between Adult Attachment Insecurity and Depression Among Young Gay and Bisexual Men

Wood, E. P., Cook, S. H., & Calebs, B. J. (n.d.).

Journal title

International Journal of Sexual Health

Abstract

Abstract

Objectives: Attachment insecurity may be more pronounced among young gay and bisexual men (YGBM). Further, attachment insecurity is associated with dysregulated patterns of emotion regulation, which can lead to depression. However, pathways linking attachment insecurity to depression are underexplored among YGBM. Methods: This study used pilot data from N = 67 YGBM to examine if emotion dysregulation mediated the association between attachment insecurity and depression. Results: Results supported the study hypotheses. Attachment insecurity was associated with emotion dysregulation, which was associated with depression. Conclusion: Findings provide preliminary evidence that emotion regulation training may be a useful approach for addressing depression among YGBM.

Understanding Attachment Transitions Through the Lived Experiences of Young Black Gay and Bisexual Men

Are trajectories of a syndemic index in adolescence linked to HIV vulnerability in emerging and young adulthood?

Family conflict, chaos, and negative life events predict cortisol activity in low-income children

Friendship Attachment Style Moderates the Effect of Adolescent Exposure to Violence on Emerging Adult Depression and Anxiety Trajectories

Psychometric analysis of the life worries scale for a new generation of sexual minority men: The P18 cohort study

Halkitis, P. N., Cook, S. H., Ristuccia, A., Despotoulis, J., Levy, M. D., Bates, F. C., & Kapadia, F. (n.d.).

Journal title

Health Psychology

Abstract

Abstract

Objective: Sexual minority men (SMM) in the United States continue to experience adverse health problems and psychosocial burdens. However, there is limited psychometric research seeking to quantify the life worries of this population. Informed by syndemic theory, the Life Worries Scale (LWS) was developed to measure the concerns of young SMM. Method: Analyses of the scale were undertaken using baseline data (n = 665) from an ongoing cohort study of emerging adult, SMM. Results: Exploratory factor analyses (EFA) of an initial set of 24 Likert-type items, followed by confirmatory factor analysis (CFA) and an exploratory structural equation model (ESEM), indicated a structure consisting of 6 domains of worries: financial stability, social stability, self esteem, loneliness, physical appearance, and physical health. These 6 subscales were highly correlated and also demonstrated high levels of internal consistency. Differences in life worries were noted across demographic states, specifically HIV serostatus, sexual attraction, housing status, and self-rated health. High levels of association were also detected between all 6 subscales with both depression and PTSD, while significant correlations were detected between suicidality and both self esteem and loneliness related worries. Conclusions: The results of our analyses provide evidence for the strong psychometric characteristics of the LWS. This newly developed instrument should be utilized in research to examine the extent to which life worries explain health outcomes and risk behaviors in sexual minority males, and may be potentially extended for use in other populations.

Relationship cognitions and longitudinal trajectories of sexual risk behavior among young gay and bisexual men: The P18 cohort study

Cook, S. H., Halkitis, P. N., & Kapadia, F. (n.d.).

Journal title

Journal of health psychology

Abstract

Abstract

This study examines how romantic relationship cognitions are associated with changes of condomless anal sex among emerging adult gay and bisexual men. The sample was drawn from four waves of a prospective cohort study (N = 598; M age = 18.2). Results suggest that condomless anal sex increased over the emerging adulthood period. Romantic relationship fear was associated with increased receptive condomless anal sex. Perceptions of greater romantic relationship control increased the likelihood of having insertive and receptive condomless anal sex. Findings suggest that romantic relationship cognitions are important to consider when understanding longitudinal changes in condomless anal sex in this population.