August 9, 2019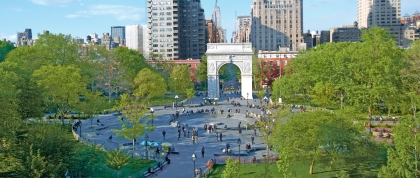 Issue 6 Volume 1
Poster Presentations 
3rd- year PhD student, Jacqueline Litvak's poster "Prenatal dietary explores and offspring body size from 6 months to 18 years: a systematic review" was selected for poster presentation at the Nutrition 2019 conference.
3rd- year PhD student, Gabriella Meltzer's abstract "Environmentally-associated Adverse Health Outcomes in American Indians and Alaska Natives: a Scoping Review of Epidemiological Studies" has been selected for poster presentation at APHA 2019. 
3rd- year PhD student, Jamie Murkey's paper —Abstract, 447118, entitled "Allostatic Load, Telomere Length, and Chronic Stress among African American Adults" has been selected for poster presentation APHA 2019.
3rd-year PhD student Ariadna Capasso's abstract "Factors associated with alcohol use disorder among urban non-Hispanic Black women" has been selected for poster presentation APHA 2019.
2nd-year PhD student Daniel Hagen's poster "Gender differences in depression across Europe: a systematic review of cross-national studies" was selected for the European Public Health Association (EUPHA) Conference Marseille, France. 
Student Publications
4th-year PhD student, Alexandra Guttentag, was a co-author on "Association between neighbourhood green space and biological markers in school-aged children. Findings from the Generation XXI birth cohort." Published in the Environment International Volume 132, November 2019, 105070.
3rd-year PhD student, Ariadna Capasso's first-year systematic review "Incidence of Guillain-Barré Syndrome (GBS) in Latin America and the Caribbean before and during the 2015-2016 Zika virus epidemic: a systematic review and meta-analysis" was accepted for publication at PLOS NTD. 
Summer Research 
3rd-year PhD student, Jamie Murkey, is spending the summer as a Doctoral Student Trainee with the Department of Health & Human Services (HHS), Centers for Medicare & Medicaid Services (CMS), Office of Minority Health, (OMH) in Woodlawn, Maryland.
National  and International Conferences 
4th-year PhD student, Alexandra Guttentag, recipient of the Urban Doctoral Fellowship Program, will be attending the International Conference on Epidemiology & Public Health. The international and interdisciplinary conference is a forum for Epidemiologist and Public Health professionals including pathologists, statisticians, clinicians, and business professionals to learn quality medical care for the general public. The conference will bring together healthcare professionals across all fields related to epidemiology careers and public health practitioners globally.
5th-year PhD student, Filippa Juul (below middle) attended the Society for Nutrition Education and Behaviour's (SNEB) annual conference in Orlando, Florida, where she presented results from the ongoing Personal Informatics Technology for Engagement in Community Health (PI-TECH) study. Under the direction of Drs. Lena Mamykina and Marissa Burgermaster, Filippa assisted with data collection for the PI-TECH study during an internship at  the Biomedical Informatics at Columbia University Irving Medical Center. The overall goal of the study is to identify new approaches to incorporating data collected with self-monitoring into improved medical care and self-management for individuals with type 2 diabetes. At SNEB, Filippa presented a qualitative analysis of user experiences with a dietary self-monitoring smartphone application designed for patients with type 2 diabetes in a New York City neighborhood with high levels of health disparity. Pictured is Filippa at the SNEB conference with Drs. Carlos Monteiro and Jean-Claude Moubarac who are her collaborators for her other doctoral projects.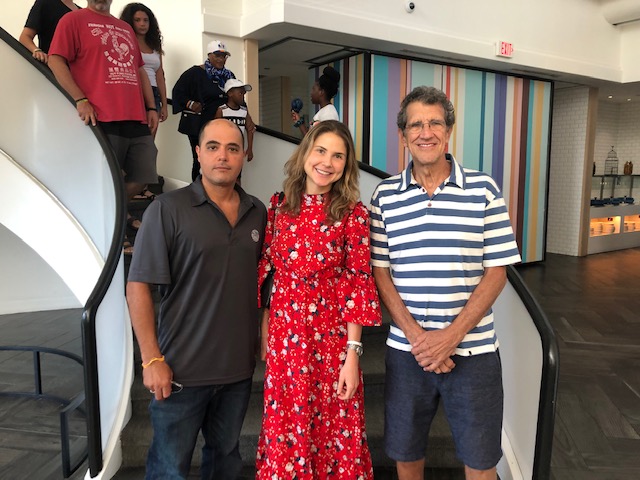 Awards 
4th-year PhD student, Patricia McGaughey, was honored with the Dianne S Moore Midwifery Research Scholarship at the American College of Nurse-Midwives Annual Meeting.  
Visiting Students
The Office of Doctoral Studies hosted visiting student, Enai Ojeda (below), a fourth semester MPH student from the School of Public Health of Mexico/National Institute of Public Health (INSP) for the month of July 2019. Enai worked under the guidance of Dr. Niyati Parekh to conduct data analysis on the food industry's role in high rates of obesity and the prevalence of diabetes in Mexico.