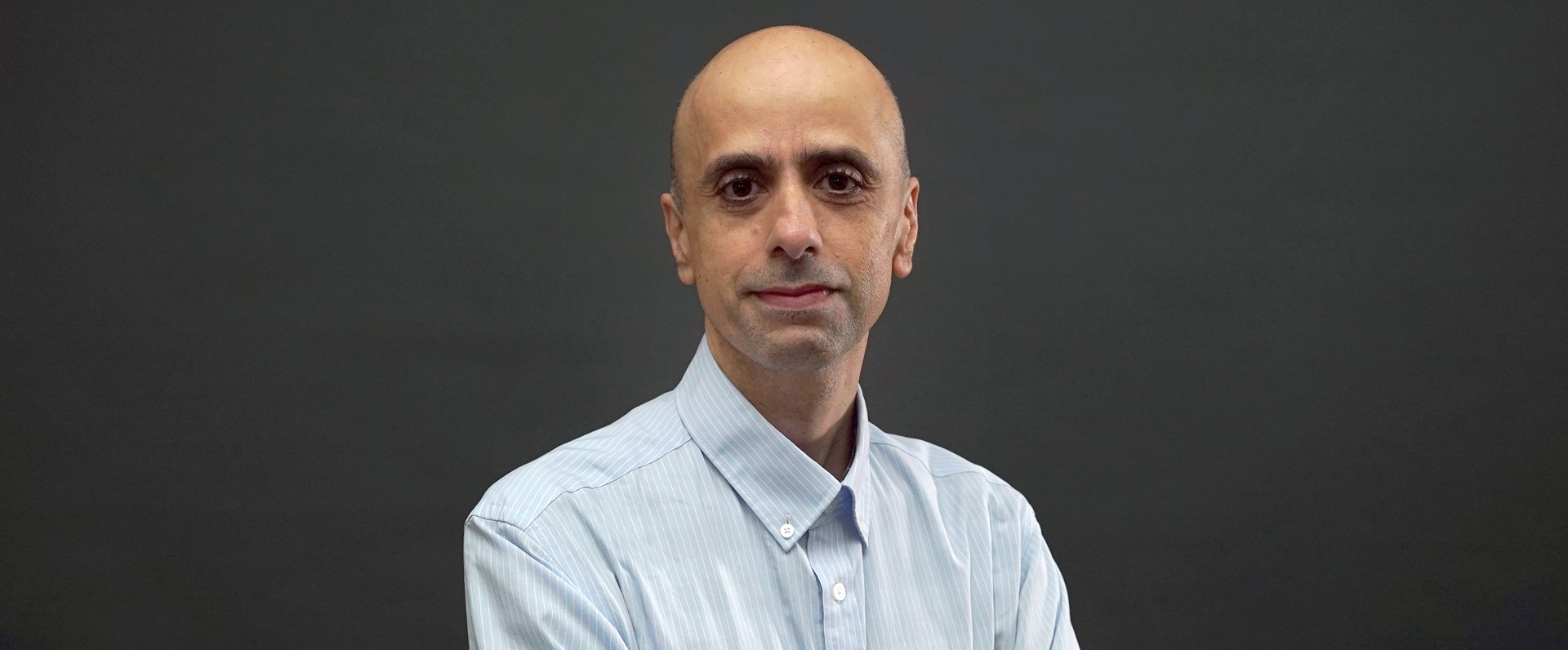 Clinical Associate Professor of Epidemiology
Dr. Erez Hatna works in the fields of geoinformatics, spatial analysis, agent-based modeling, and studies urban dynamics, residential segregation, scaling laws of urban systems, and infectious disease modeling.

Dr. Hatna studies ethnic and economic residential patterns of cities using agent-based computational models of relocating households. The models simulate the formation of residential patterns as an outcome of relocation decisions of households. Dr. Hatna also studies the statistical regularities of urban systems and urban scaling. His research focuses on how the choice of urban boundaries influences the scaling relationships.

At NYU, Dr. Hatna is part of the Agent-based Modeling Lab, which works with large-scale epidemic models and cognitively plausible agents in order to produce a transformative synthesis for global public health modeling. Previously, he has conducted research at Wageningen University, University College London, and Johns Hopkins University.

PhD, Geography, Tel Aviv University, Tel Aviv, Israel

MA, Geography, Tel Aviv University, Tel Aviv, Israel

Agent-Based Modeling

Epidemiology

Geographic Information Science (GIS)

Geospatial Methods

Infectious Diseases

Mathematical and Computational Modeling

Modeling Social and Behavioral Dynamics

Urban Informatics

Publications

Coresidency of Immigrant Groups in a Diverse Inner-City Neighborhood of Whitechapel, London

Flint-Ashery, S., & Hatna, E.

Journal title

Housing Policy Debate

Abstract

Abstract

A single family occupying one residential unit is the typical residential arrangement in cities of the Global North. However, specific communities tend to practice coresidency, wherein several families share the same residential unit. In this study, we evaluate immigrant groups' coresidency tendencies in London's East End Whitechapel neighborhood, through a door-to-door survey and interviews. We differentiate between horizontal and vertical family structures and find that a sizable percentage (44.4%) of the residential units were shared by two or more families. At the neighborhood level, we show that the segregated residential pattern of groups was correlated with the pattern of coresidency, indicating that the uneven spatial concentration of ethnic groups led to high densities of families in specific parts of Whitechapel. The interviews reveal that coresidency is not merely a result of economic constraints but also a residential preference reflecting the need for cohabitation with extended family members.

Triple contagion: A two-fears epidemic model

Epstein, J. M., Hatna, E., & Crodelle, J.

Journal title

Journal of the Royal Society Interface

Abstract

Abstract

We present a differential equations model in which contagious disease transmission is affected by contagious fear of the disease and contagious fear of the control, in this case vaccine. The three contagions are coupled. The two fears evolve and interact in ways that shape distancing behaviour, vaccine uptake, and their relaxation. These behavioural dynamics in turn can amplify or suppress disease transmission, which feeds back to affect behaviour. The model reveals several coupled contagion mechanisms for multiple epidemic waves. Methodologically, the paper advances infectious disease modelling by including human behavioural adaptation, drawing on the neuroscience of fear learning, extinction and transmission.

Evidence for localization and urbanization economies in urban scaling

Sarkar, S., Arcaute, E., Hatna, E., Alizadeh, T., Searle, G., & Batty, M.

Journal title

Royal Society Open Science

Abstract

Abstract

We study the scaling of (i) numbers of workers and aggregate incomes by occupational categories against city size, and (ii) total incomes against numbers of workers in different occupations, across the functional metropolitan areas of Australia and the USA. The number of workers and aggregate incomes in specific high-income knowledge economy-related occupations and industries show increasing returns to scale by city size, showing that localization economies within particular industries account for superlinear effects. However, when total urban area incomes and/or gross domestic products are regressed using a generalized Cobb-Douglas function against the number of workers in different occupations as labour inputs, constant returns to scale in productivity against city size are observed. This implies that the urbanization economies at the whole city level show linear scaling or constant returns to scale. Furthermore, industrial and occupational organizations, not population size, largely explain the observed productivity variable. The results show that some very specific industries and occupations contribute to the observed overall superlinearity. The findings suggest that it is not just size but also that it is the diversity of specific intra-city organization of economic and social activity and physical infrastructure that should be used to understand urban scaling behaviours.

Defining urban clusters to detect agglomeration economies

Cottineau, C., Finance, O., Hatna, E., Arcaute, E., & Batty, M.

Journal title

Environment and Planning B: Urban Analytics and City Science

Abstract

Abstract

Agglomeration economies are a persistent subject of debate in regional science and city planning. Their definition turns on whether or not larger cities are more efficient than smaller ones. Here, we complement existing discussions on agglomeration economies by providing a sensitivity analysis of estimated externalities to the definitions of urban agglomeration. We regress wages versus population and jobs over thousands of different definitions of cities in France, based on an algorithmic aggregation of spatial units. We also search for evidence of larger inequalities in larger cities. This paper therefore focuses on the spatial and economic complexity of the mechanisms defining agglomeration within and between cities.

Diverse cities or the systematic paradox of Urban Scaling Laws

Cities and regions in Britain through hierarchical percolation

Defining urban agglomerations to detect agglomeration economies

Cottineau, C., Finance, O., Hatna, E., Arcaute, E., & Batty, M.

Abstract

Abstract

Agglomeration economies are a persistent subject of debate among economists and urban planners. Their definition turns on whether or not larger cities and regions are more efficient and more productive than smaller ones. We complement existing discussion on agglomeration economies and the urban wage premium here by providing a sensitivity analysis of estimated coefficients to different delineations of urban agglomeration as well as to different definitions of the economic measure that summarises the urban premium. This quantity can consist of total wages measured at the place of work, or of income registered at the place of residence. The chosen option influences the scaling behaviour of city size as well as the spatial distribution of the phenomenon at the city level. Spatial discrepancies between the distribution of jobs and the distribution of households at different economic levels makes city definitions crucial to the estimation of economic relations which vary with city size. We argue this point by regressing measures of income and wage over about five thousands different definitions of cities in France, based on our algorithmic aggregation of administrative spatial units at regular cutoffs which reflect density, population thresholds and commuting flows. We also go beyond aggregated observations of wages and income by searching for evidence of larger inequalities and economic segregation in the largest cities. This paper therefore considers the spatial and economic complexity of cities with respect to discussion about how we measure agglomeration economies. It provides a basis for reflection on alternative ways to model the processes which lead to observed variations, and this can provide insights for more comprehensive regional planning.

Regions and cities in Britain through hierarchical percolation

Combining segregation and integration: Schelling model dynamics for heterogeneous population

Constructing cities, deconstructing scaling laws

Arcaute, E., Hatna, E., Ferguson, P., Youn, H., Johansson, A., & Batty, M.

Journal title

Journal of the Royal Society Interface

Abstract

Abstract

Cities can be characterized and modelled through different urban measures. Consistency within these observables is crucial in order to advance towards a science of cities. Bettencourt et al. have proposed that many of these urban measures can be predicted through universal scaling laws. We develop a framework to consistently define cities, using commuting to work and population density thresholds, and construct thousands of realizations of systems of cities with different boundaries for England and Wales. These serve as a laboratory for the scaling analysis of a large set of urban indicators. The analysis shows that population size alone does not provide us enough information to describe or predict the state of a city as previously proposed, indicating that the expected scaling laws are not corroborated. We found that most urban indicators scale linearly with city size, regardless of the definition of the urban boundaries. However, when nonlinear correlations are present, the exponent fluctuates considerably.

On the problem of boundaries and scaling for urban street networks

Masucci, A. P., Arcaute, E., Hatna, E., Stanilov, K., & Batty, M.

Journal title

Journal of the Royal Society Interface

Abstract

Abstract

Urban morphology has presented significant intellectual challenges to mathematicians and physicists ever since the eighteenth century, when Euler first explored the famous Königsberg bridges problem. Many important regularities and scaling laws have been observed in urban studies, including Zipf's law and Gibrat's law, rendering cities attractive systems for analysis within statistical physics. Nevertheless, a broad consensus on how cities and their boundaries are defined is still lacking. Applying an elementary clustering technique to the street intersection space, we show that growth curves for the maximum cluster size of the largest cities in the UK and in California collapse to a single curve, namely the logistic. Subsequently, by introducing the concept of the condensation threshold, we show that natural boundaries of cities can be well defined in a universal way. This allows us to study and discuss systematically some of the regularities that are present in cities. We show that some scaling laws present consistent behaviour in space and time, thus suggesting the presence of common principles at the basis of the evolution of urban systems.

Paradoxical Interpretations of Urban Scaling Laws

Combining segregation and integration: Schelling model dynamics for heterogeneous population

Hatna, E., & Benenson, I.

Abstract

Abstract

The Schelling model is a simple agent based model that demonstrates how individuals' relocation decisions generate residential segregation in cities. Agents belong to one of two groups and occupy cells of rectangular space. Agents react to the fraction of agents of their own group within the neighborhood around their cell. Agents stay put when this fraction is above a given tolerance threshold but seek a new location if the fraction is below the threshold. The model is well known for its tipping point behavior: an initial random (integrated) pattern remains integrated when the tolerance threshold is below 1/3 but becomes segregated when the tolerance threshold is above 1/3. In this paper, we demonstrate that the variety of the Schelling model steady patterns is richer than the segregation-integration dichotomy and contains patterns that consist of segregated patches for each of the two groups alongside patches where both groups are spatially integrated. We obtain such patterns by considering a general version of the model in which the mechanisms of agents' interactions remain the same but the tolerance threshold varies between agents of both groups. We show that the model produces patterns of mixed integration and segregation when the tolerance threshold of most agents is either below the tipping point or above 2/3. In these cases, the mixed patterns are relatively insensitive to the model's parameters.

Influence of provider and urgent care density across different socioeconomic strata on outpatient antibiotic prescribing in the USA

Assessing spatial uncertainties of land allocation using a scenario approach and sensitivity analysis: A study for land use in Europe

Verburg, P. H., Tabeau, A., & Hatna, E.

Journal title

Journal of Environmental Management

Abstract

Abstract

Land change model outcomes are vulnerable to multiple types of uncertainty, including uncertainty in input data, structural uncertainties in the model and uncertainties in model parameters. In coupled model systems the uncertainties propagate between the models. This paper assesses uncertainty of changes in future spatial allocation of agricultural land in Europe as they arise from a general equilibrium model coupled to a spatial land use allocation model. Two contrasting scenarios are used to capture some of the uncertainty in the development of typical combinations of economic, demographic and policy variables. The scenario storylines include different measurable assumptions concerning scenario specific drivers (variables) and parameters. Many of these assumptions are estimations and thus include a certain level of uncertainty regarding their true values. This leads to uncertainty within the scenario outcomes. In this study we have explored how uncertainty in national-level assumptions within the contrasting scenario assumptions translates into uncertainty in the location of changes in agricultural land use in Europe. The results indicate that uncertainty in coarse-scale assumptions does not translate into a homogeneous spread of the uncertainty within Europe. Some regions are more certain than others in facing specific land change trajectories irrespective of the uncertainty in the macro-level assumptions. The spatial spread of certain and more uncertain locations of land change is dependent on location conditions as well as on the overall scenario conditions. Translating macro-level uncertainties to uncertainties in spatial patterns of land change makes it possible to better understand and visualize the land change consequences of uncertainties in model input variables.

City boundaries and the universality of scaling laws

Long-term changes in the configuration of agriculture and natural areas around cities in the Netherlands (1900-1990)

Hatna, E., & Bakker, M. M. In Modeling of Land-use and Ecological Dynamics.

Abstract

Abstract

Cities' influence on the spatial configuration of land in their proximity has presumably changed during the last century as agriculture, cities, and transportation evolved. Investigation of these changes has been limited due to the limited availability of historical maps in digital form. In this chapter, we employ a set of digitized historical land-cover maps in order to compare the spatial distribution of cropland, pasture, and nature surrounding cities in the Netherlands for three time periods: 1900, 1960 and 1990. Our findings suggest that the land cover around cities was relatively stable during these time periods. However, we discovered that, near the perimeter of cities, in 1900, we could discern a clear trend of higher fractions of cropland. These tendencies weakened by the middle of the century and almost completely ceased by 1990.

The schelling model of ethnic residential dynamics: Beyond the integrated - segregated dichotomy of patterns

Hatna, E., & Benenson, I.

Abstract

Abstract

The Schelling model of segregation is an agent-based model that illustrates how individual tendencies regarding neighbors can lead to segregation. The model is especially useful for the study of residential segregation of ethnic groups where agents represent householders who relocate in the city. In the model, each agent belongs to one of two groups and aims to reside within a neighborhood where the fraction of 'friends' is sufficiently high: above a predefined tolerance threshold value F. It is known that depending on F, for groups of equal size, Schelling's residential pattern converges to either complete integration (a random-like pattern) or segregation. The study of high-resolution ethnic residential patterns of Israeli cities reveals that reality is more complicated than this simple integration-segregation dichotomy: Some neighborhoods are ethnically homogeneous while others are populated by both groups in varying ratios. In this study, we explore whether the Schelling model can reproduce such patterns. We investigate the model's dynamics in terms of dependence on group-specific tolerance thresholds and on the ratio of the size of the two groups. We reveal new type of model pattern in which a portion of one group segregates while another portion remains integrated with the second group. We compare the characteristics of these new patterns to the pattern of real cities and discuss the differences.

Abandonment and Expansion of Arable Land in Europe

Changing environmental characteristics of European cropland

Bakker, M. M., Hatna, E., Kuhlman, T., & Mücher, C. A.

Journal title

Agricultural Systems

Abstract

Abstract

The spatial configuration of agricultural systems is continuously changing in response to changes in demand for agricultural goods, changes in the level of competition between different land use activities, and progress in agricultural technology. This may lead to a change in the location of agricultural systems and consequently to a change in their average environmental characteristics. This paper explores the change in environmental characteristics of cropland (horticulture and field crops) over the years 1950, 1990 and 2000, for Western and Eastern Europe, using basic descriptive statistics. Underlying mechanisms are explored with logistic (interaction) regression analysis.We find that in both Eastern and Western Europe, crop cultivation shifted away from cities. In Western Europe cropland became situated on shallower soils, steeper slopes, and drier and less accessible areas. Probable reasons are that technical progress reduced the importance of traditional constraints such as drought, poor soils, and distance from markets, so that crop farmers were allowed to move to warm and sunny areas where potential productivity is highest. In addition, cropland probably lost some of its competitive power to grassland and nature. In Eastern Europe cropland concentrated on deeper soils and flatter terrain from 1990 onward. Here, the abandonment of the central planning system and a more flexible land market must have allowed a shift of cropland towards more suitable locations.

Geosimulation of income-based Urban residential patterns

Minority-majority relations in the schelling model of residential dynamics

Benenson, I., & Hatna, E.

Journal title

Geographical Analysis

Abstract

Abstract

The Schelling model describing segregation between two groups of residential agents, reflects the most abstract, basic view of noneconomic forces motivating residential migrations: be close to people of "your ownkind. The model assumes that residential agents, located in neighborhoods where the fraction of "friendsis less than a predefined threshold value F, try to relocate to neighborhoods where this fraction is F or higher. For groups of equal size, Schelling's residential pattern converges either to complete integration (random pattern) or segregation, depending on F. We investigate Schelling model pattern dynamics as a function of F in addition to two other parameters-the ratio of groups' numbers, and neighborhood size. We demonstrate that the traditional integration-segregation pattern dichotomy should be extended. In the case of groups of different sizes, a wide interval of F-values exists that entails a third persistent residential pattern, one in which a portion of the majority population segregates while the rest remains integrated with the minority. We also demonstrate that Schelling model dynamics essentially depend on the formalization of urban agents' residential behavior. To obtain realistic results, the agents should be satisficers, and the fraction of the agents relocating irrespective of the neighborhood's state should be nonzero. We discuss the relationship between our results and real-world residential dynamics. Relaciones entre minoría y mayoría en el modelo de dinámica residencial de Schelling El modelo de Schelling describe la segregación entre dos grupos de agentes residenciales (Schelling 1971, 1978) a partir del supuesto más básico y abstracto acerca de las fuerzas no económicas que motivan las migraciones residenciales: la cercanía a gente de "su mismotipo. El modelo asume que los agentes residenciales, ubicados en los barrios donde la fracción de "amigoses menor a un valor umbral predefinido F, tratarán de trasladarse a los vecindarios donde esta fracción es F o mayor. Para grupos de igual tamaño, el patrón residencial de Schelling converge ya sea hacia la integración completa (modelo aleatorio), o hacia la segregación, en función al valor de F. Los autores investigan las dinámicas del patrón modelo de Shelling en función a F y a dos parámetros adicionales: el ratio o tasa de tamaño de los grupos, y el tamaño del barrio/vecindad. Los resultados demuestran que la dicotomía tradicional de patrones de integración-segregación debe ser revisada y ampliada. En el caso de grupos de diferentes tamaños, se halló que existe un amplio intervalo de valores para F, lo cual supone un tercer tipo de patrón residencial persistente: un patrón en el que una parte (o grupo) mayoritario de la población se segrega, mientras que el resto de esta mayoría permanece integrado con la minoría. También se demuestra que las dinámicas del modelo de Schelling dependen esencialmente de la formalización del comportamiento residencial de los agentes urbanos. Para obtener resultados realistas, los agentes deben ser satisfactores (satisficers), y la fracción de los agentes que se reubican debe ser distinta a cero, independientemente de las características de 4 vecindad. Finalmente, los autores discuten la relación entre sus resultados y las dinámicas residenciales en el mundo real.

The impact of anthropogenic factors on the behavior, reproduction, management and welfare of urban, free-roaming cat populations

The influence of neighbourhood socio-demographic factors on densities of free-roaming cat populations in an urban ecosystem in Israel

Finkler, H., Hatna, E., & Terkel, J.

Journal title

Wildlife Research

Abstract

Abstract

Context Free-roaming cat populations are abundant in many urban ecosystems worldwide. Their management is necessary for reasons of public health, risk of wildlife predation and cat welfare related to their high densities. Trapneuterreturn (TNR) programs are now the main cat population control strategy in urban areas. However, the efficacy of such strategies is difficult to evaluate without more precise estimates of cat numbers and a better knowledge of anthropogenic influences on cat densities. Aims We aimed to estimate free-roaming cat population numbers and density in residential neighbourhoods in Tel Aviv, and to investigate population densities in relation to several socio-demographic factors. Methods We compared free-roaming cat population densities in terms of neighbourhood socio-economic status (SES), housing type, human density and percentage of residential and commercial areas. Five consecutive cat density surveys were carried out in eight residential neighbourhoods in Israel four in northern Tel Aviv, characterised by high SES, and four in southern Tel Aviv, characterised by low SES. The photographic capturerecapture technique was used and abundance estimates were evaluated using the MARK program. Regression analyses examined the effect of socio-demographic factors on cat densities. Key results Neighbourhood socio-economic status significantly influenced kitten density and proportion of neutered cats in the total population: southern neighbourhoods had higher kitten densities and lower neutered cat proportions compared with northern neighbourhoods. Higher adult cat densities featured in mixed profile neighbourhoods of residential and commercial areas compared with solely residential neighbourhoods. Using the linear equation from the regression analysis the entire free-roaming cat population in Tel Aviv was extrapolated to 39000 cats. Conclusions The results suggest that adult cat and kitten densities depend in part on socio-demographic factors, specifically on neighbourhood socio-economic status and the proportion of residential area. Implications Our findings in Tel Aviv may be used to improve cat management efforts, by focusing on neighbourhoods hosting higher cat densities; as well as to improve cat welfare by focusing on neighbourhoods with lower neutering rates and higher kitten densities. Finally, the current study may serve as a basis for studies in other cities with similar cat overpopulation problems.

Assessing spatial uncertainties of land allocation using the scenario approach and sensitivity analysis

Tabeau, A., Hatna, E., & Verburg, P. In Proceedings to the International EAAE-SYAL Seminar. Spatial Dynamics in Agrifood Systems.