February 9, 2018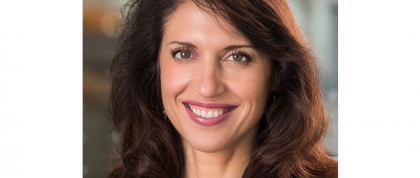 NYU GPH is thrilled to welcome Dr. Jennifer Cantrell, who joined our faculty this month. 
Dr. Cantrell's background is in social and behavioral science, policy evaluation, survey research, measurement, social epidemiology and health disparities. Her research focuses on the impact of policies and population-level interventions on health. Her work utilizes theory and methods from epidemiology, marketing, sociology, economics and psychology to understand the role of multiple structural factors on health risk behaviors and health outcomes. With a focus on tobacco use, Dr. Cantrell has evaluated national anti-smoking mass media efforts, including the award-winning truth campaign and the Centers for Disease Control's Tips for Former Smokers campaign. As part of this work, she has developed and tested new methodologies for conducting effective population-based evaluation and surveillance. Dr. Cantrell's research examines the ways that pro- and anti-tobacco marketing, digital media, tobacco regulatory policies, and community processes shape youth tobacco prevention, adult cessation and tobacco-related disparities.

Dr. Cantrell has published extensively and received national and international media coverage for her work. Her research has been funded by the National Institute of Drug Abuse, National Institute on Minority Health and Health Disparities, and the Centers for Disease Control and Prevention. 

Dr. Cantrell has been praised for her contributions to NCI Tobacco Control Monograph 22, for her work on Chapter 10: A Socioecological Approach to Addressing Tobacco-Related Health Disparities. She has also been a valued member of the advisory committee and a member of the program subcommittee of the health disparities network for the Society for Research on Nicotine & Tobacco (SRNT). 

Welcome to GPH, Dr. Cantrell!