September 27, 2019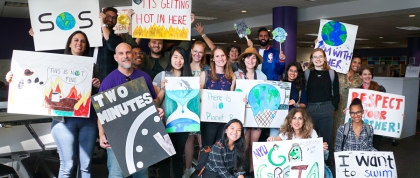 A perspective piece by MPH Student Lucia Girande
Pictured: GPH students, faculty, staff prepared for the NYC Climate Strike.
Dear Greta Thunberg and youth climate activists: You are not alone!
We are GPH students who marched in the Global Climate Strike last week along with 250,000 other New Yorkers – organizers, students, workers, scientists, academics and professionals. We gathered together as a collective voice because "We too demand change," according to MPH student Catherine Hartwell. Classmate Angelina Ortega added, "Now more than ever, this is about our survival as a whole. We are in this together."
As we marched alongside you from Foley Square to Battery Park, we experienced the surging power of the biggest climate mobilization in history. "This is what people power looks like," said 16-year-old climate activist Greta Thunberg, whose Friday strikes every week outside parliament in her home country of Sweden spurred the Global Climate Strike.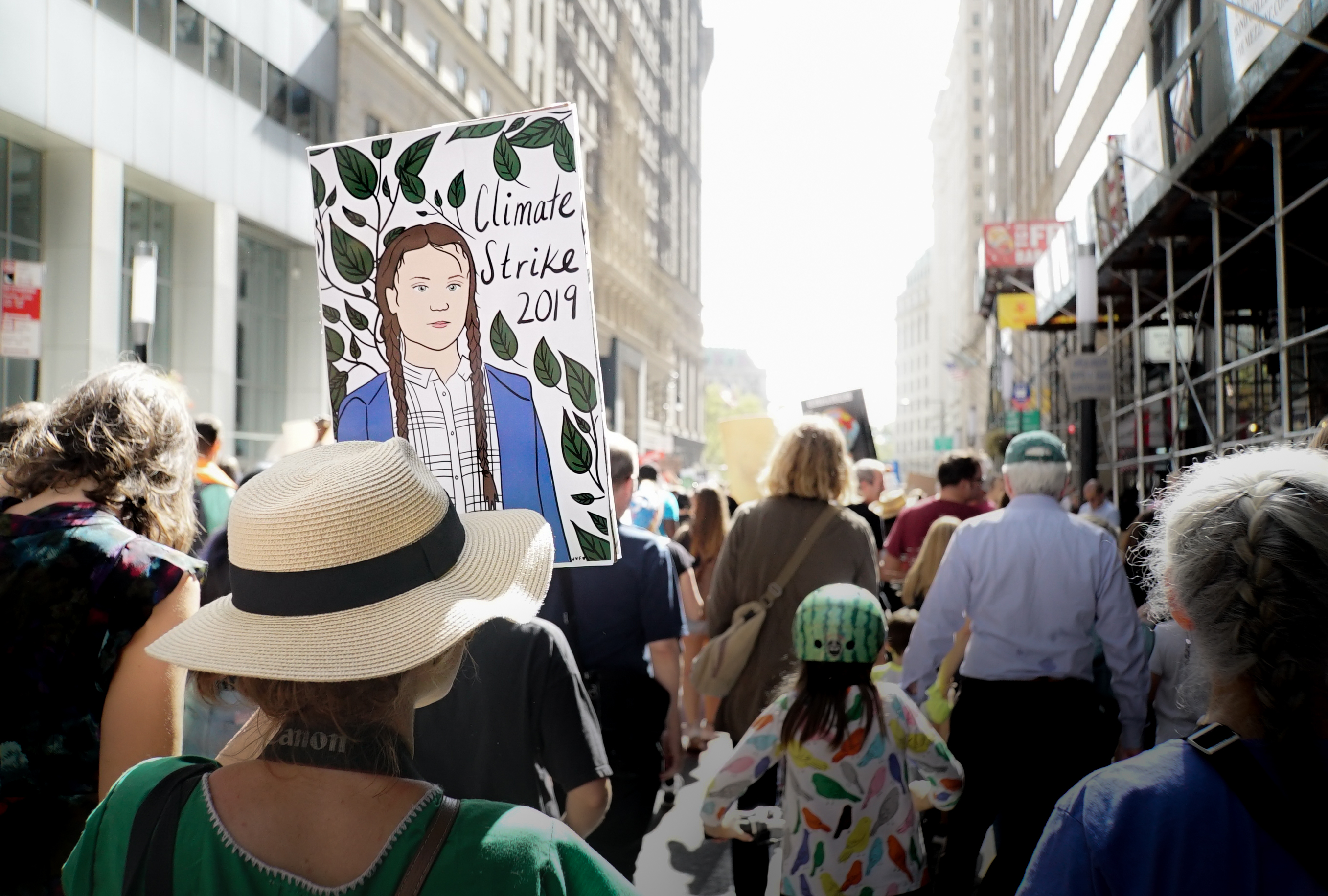 Pictured: Climate activists of all ages advocating for climate solutions.
As GPH students, we advocate for climate solutions through our research, science and community-based activities that cut across disciplines, sectors and continents. We recognize that climate change is a health emergency, especially for those most at risk. This is what the science is telling us, and what is so alarming. But it may be science that can also hold us steady in the face of this crisis, guiding us to find solutions to prevent, mitigate and adapt to climate changes. We will squarely face the daunting evidence and work through this emergency together as aware, engaged, and organized global citizens.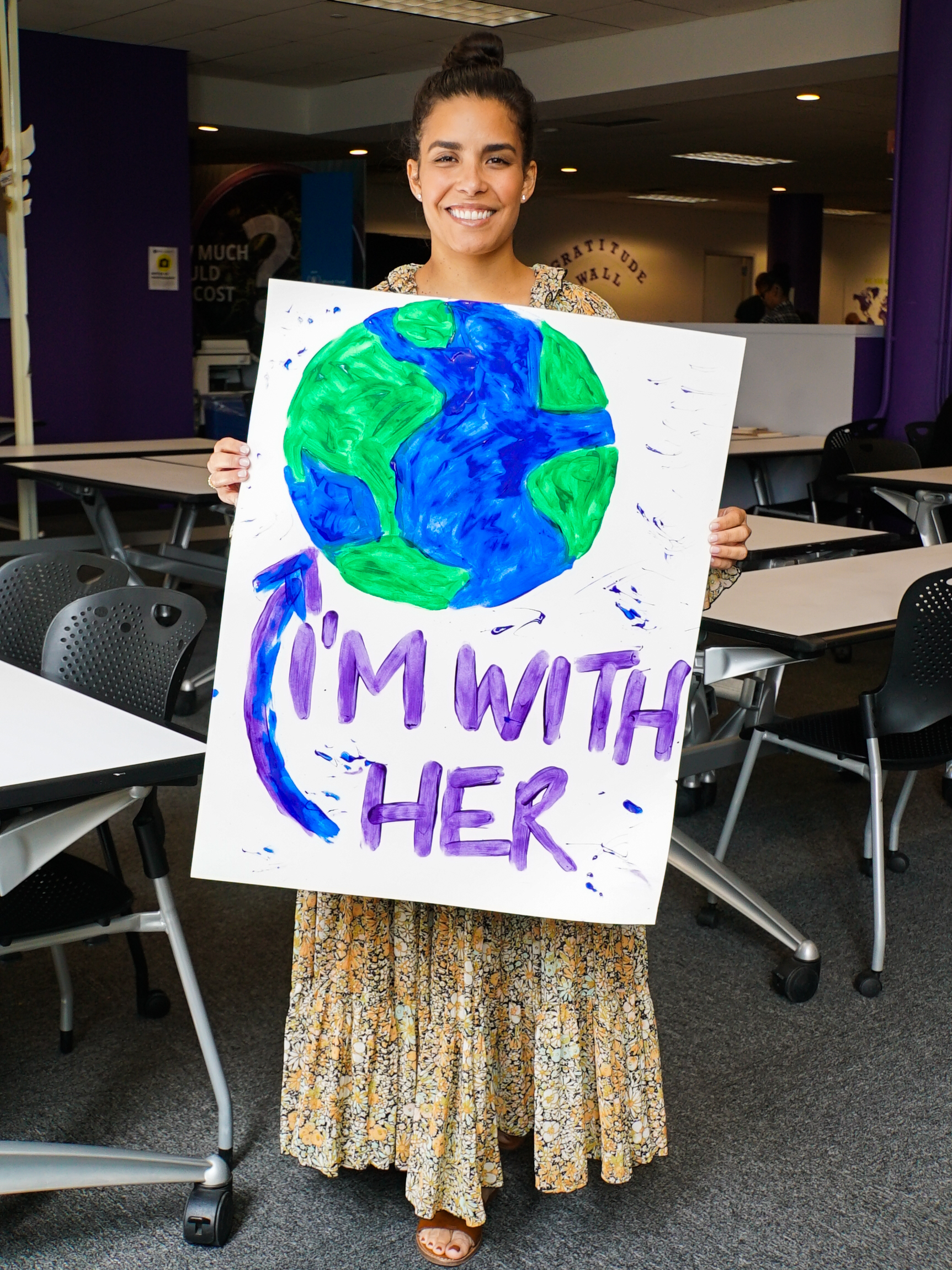 Pictured: GPH student with "I'm with her" poster.
We are rising to the challenge. A cohort of students in the Global Health, Environment Public Health Science, and SDG concentrations has created a Climate Change Task Force, recognizing the need to coordinate efforts across GPH, since climate change affects all areas of public health. Faculty and administration are supporting us as we work with colleagues and global stakeholders. Our goal is to create a body of work that contributes innovative solutions and strategies to alleviate climate change.
To Greta, and all the amazing, inspiring youth:
Your organizing efforts were truly impressive -- you rallied four million people across all continents! Ben Wagner, MPH student sums up our sentiments: "Instead of giving up, you demanded action. Your voices drew the world's attention to climate change in a truly profound way."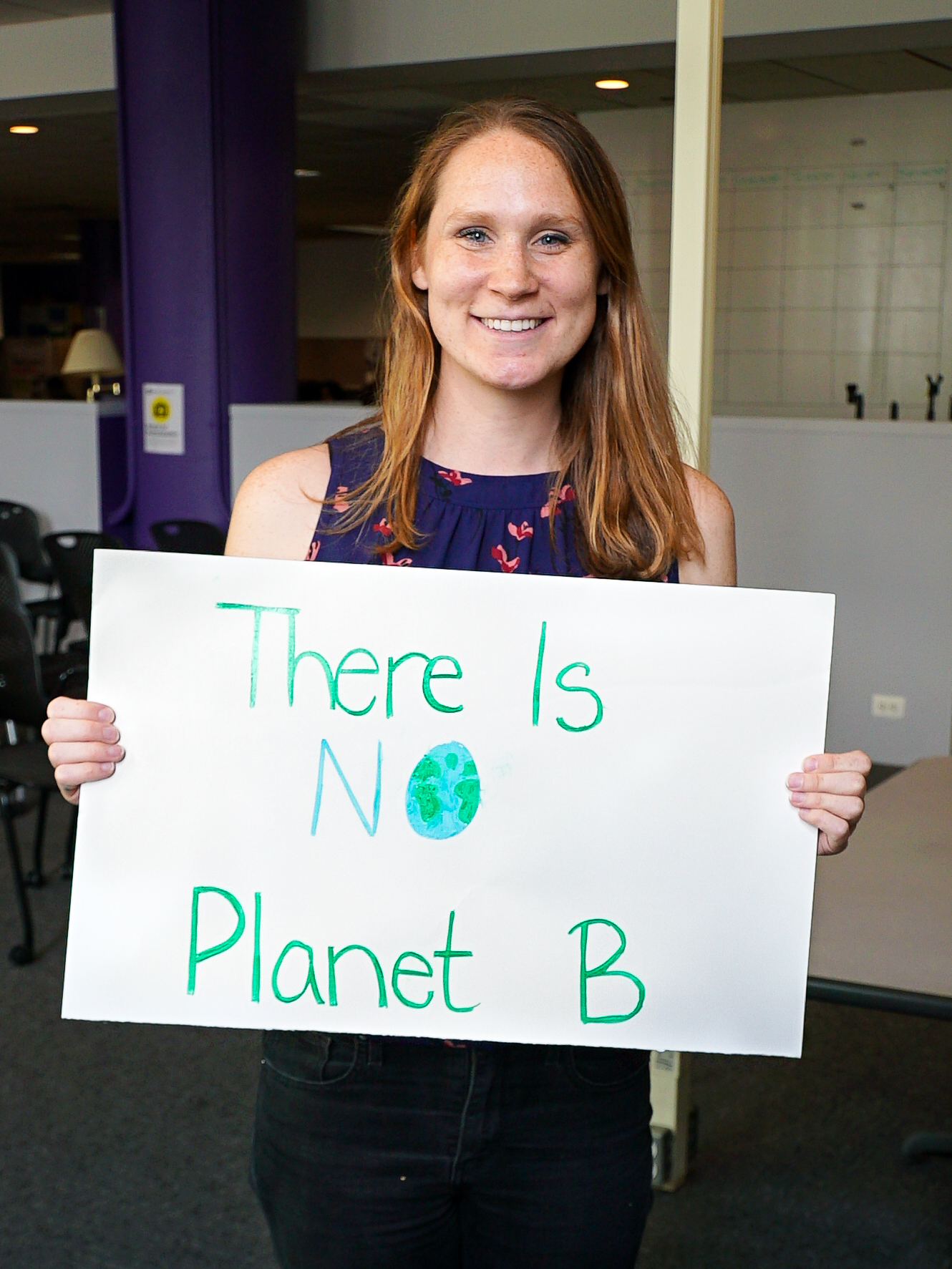 Pictured: GPH student with "There is no planet B" poster