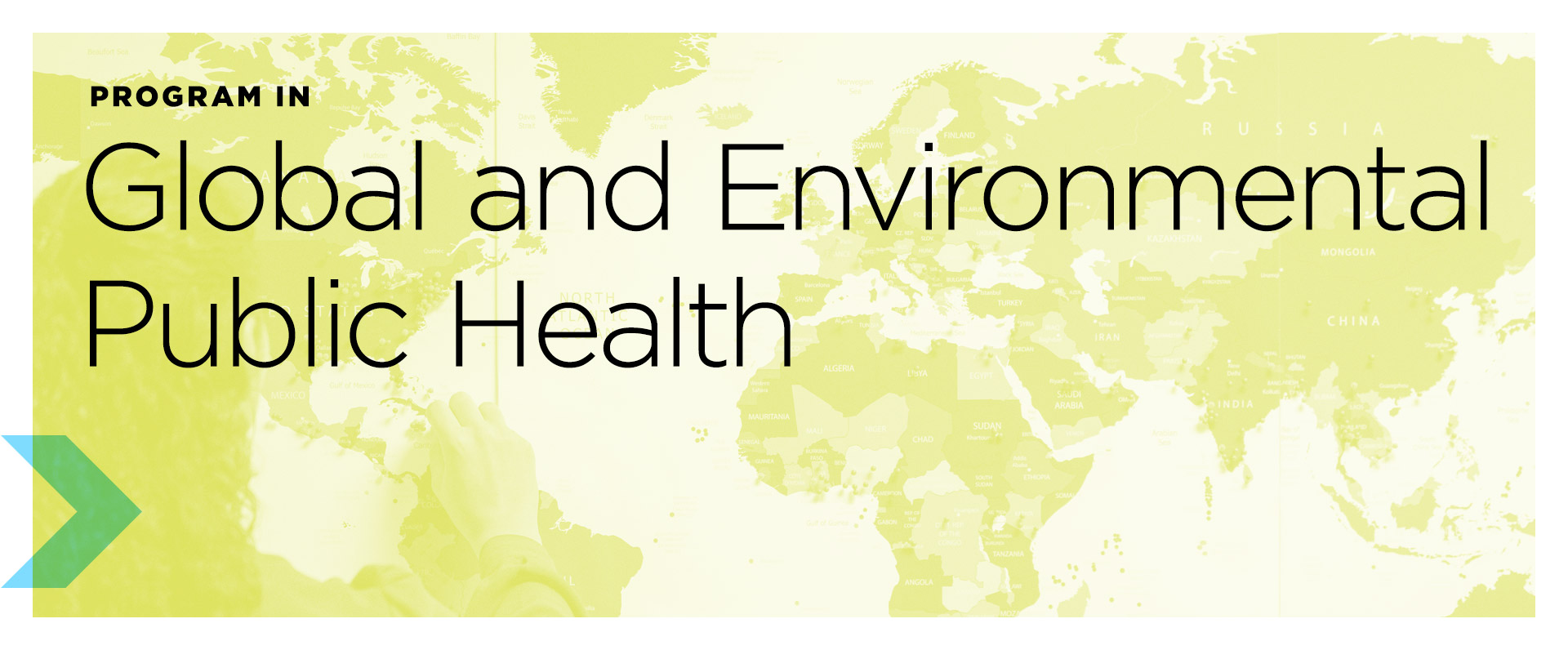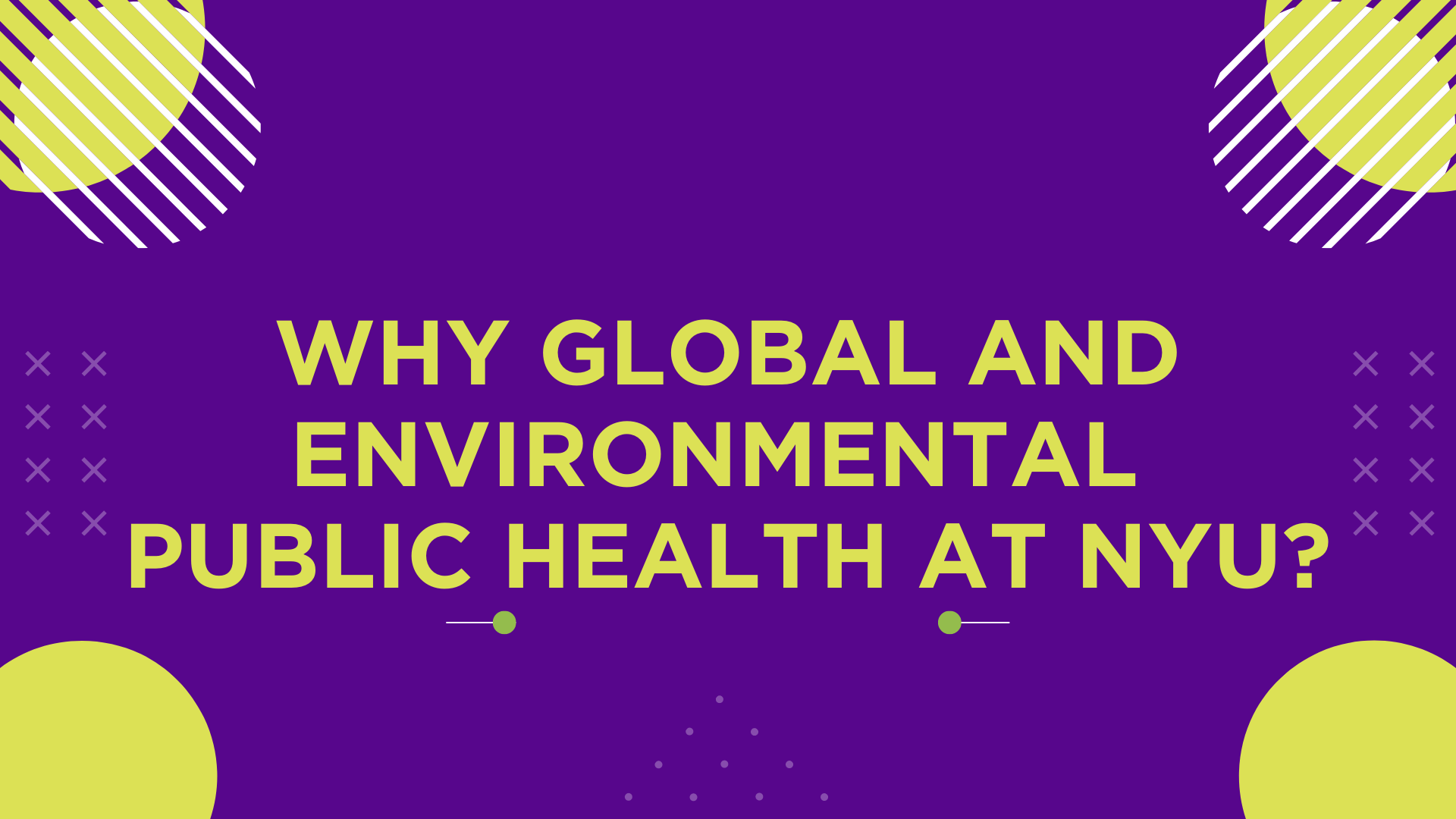 Collaborate with faculty who are actively working with both local and global communities, agencies and policymakers to design, implement and evaluate public health programs and interventions. 
Work alongside global health professionals working at UN agencies, International NGOs, Ministries of Health and other global organizations through internships, study-away courses and lab projects. 
Learn how to tackle pressing global health challenges through a systems approach.
Gain a competitive professional advantage at a university with an unparalleled global network.

The Global and Environmental Public Health Program at NYU GPH is committed to inspiring and training the next generation of leaders in public health innovation, design and practice. Students come to us with a drive to make systems-level, sustainable change in the most challenging public health contexts in the world through technical expertise and applied knowledge. The program provides students with a platform to complete their MPH in Global Health, Environmental Public Health Sciences, or the Sustainable Development Goals, through rigorous coursework paired with real-world, applied experience in the field of global public health. 
Graduates of the Global and Environmental Public Health Program are confident, competent public health practitioners who are well-prepared to work in NGOs and UN agencies around the globe. They have the ability to develop and implement public health programs and interventions that are human-centered, equitable, and cost-effective. This combination of a strong academic foundation and valuable field experience offers our students the strongest chance of securing a job in global health. 
Ultimately, global health, environmental public health sciences and SDG MPH students will be equipped to be effective leaders and innovators, paving the way for new ideas, collaboration and progress.