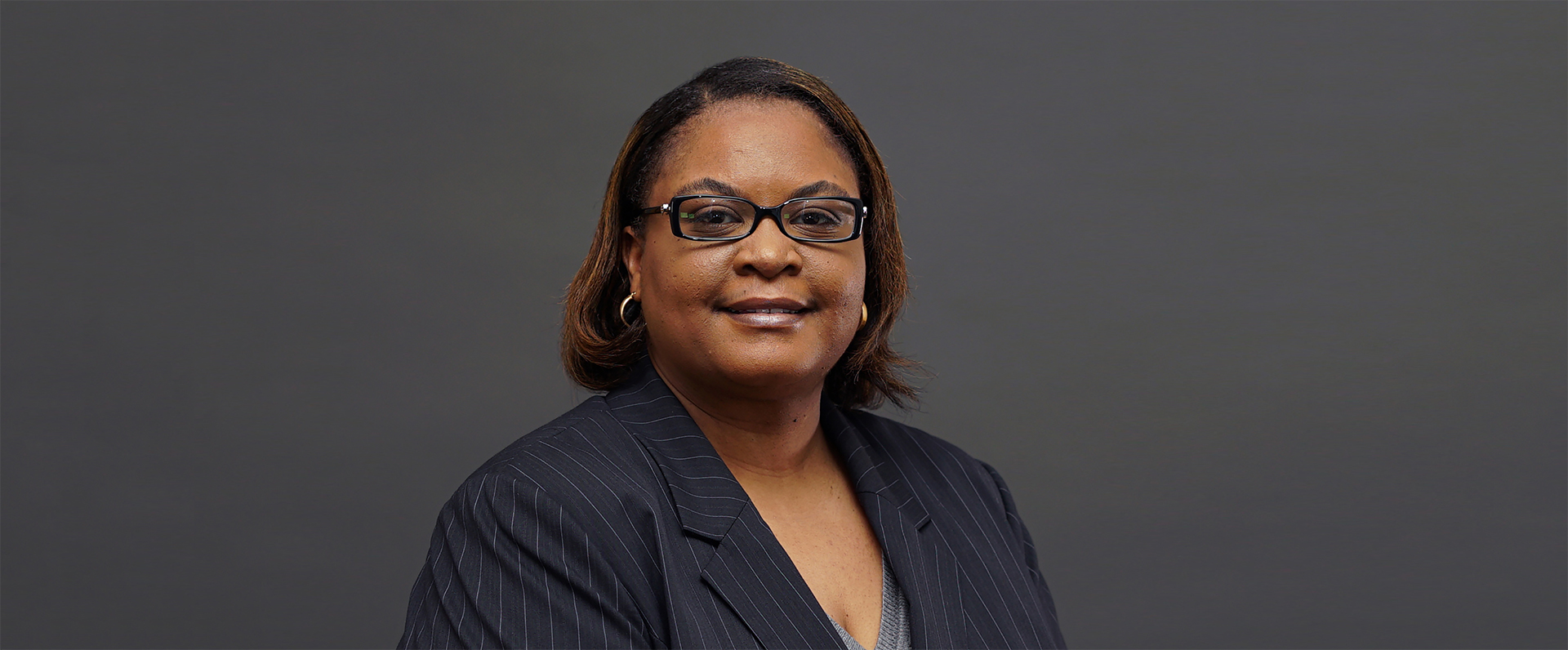 Associate Professor of Biostatistics
Dr. Melody Goodman's efforts seek to understand the social risk factors that contribute to health disparities in urban areas, with the goal of developing culturally competent, region-specific, and evidence-based solutions through collaborative activities with community members, community-based organizations, faith-based organizations, and other community health stakeholders. The purpose of her work is the development of solutions for improving health in minority and medically underserved communities.  

Dr. Goodman conducts applied biostatistical and survey research for community-based interventions and health disparities research with a strong focus on measurement. Additionally, through academic-community collaborations, she implements, evaluates, and enhances the infrastructure of community-engaged research, in order to mitigate health disparities. As such, Dr. Goodman is the Principal Investigator of a Patient-Centered Outcomes Research Institute (PCORI) grant that aims to validate and implement a quantitative survey measure to assess the level of community engagement in patient-centered outcomes research (PCOR) and clinical effectiveness research (CER) studies from the community stakeholder perspective.

Previously, Dr. Goodman has been subcontracted by the National Human Genome Research Institute/NIH to analyze patterns of beliefs about the genetic causation of health conditions and health behaviors among community health center patients. She was the Principal Investigator on a NIH Partners in Research grant entitled Community Alliance for Research Empowering Social change (CARES). With numerous funders supporting her work, she has published over 70 peer-reviewed journal articles.

BS, Economics and Applied Mathematics & Statistics, State University of New York at Stony Brook, Stony Brook, NY

MS, Biostatistics, Harvard University, Cambridge, MA

PhD, Biostatistics (Minors: Social Determinants of Health Disparities and Theoretical Statistics), Harvard University, Cambridge, MA

Siteman Cancer Center "Rock Doc"

(

2013

)

Satcher Health Leadership Institute - Morehouse School of Medicine, Community Health Leadership Institute Intensive Cohort II

(

2013

)

Women of the Year - Health, National Coalition of 100 Black Women, Inc. - Suffolk Chapter

(

2010

)

President's Award for Teaching Excellence - Stony Brook University

(

2009

)

President's Award for Excellence in Team Achievement - Stony Brook University

(

2008

)

Biostatistics

Community Health

Community-based Participatory Research

Dissemination and Implementation of Evidence-based Programs

Health Disparities

Health Equity

Minorities

Minority Health

Quantitative Research

Publications

Hepatitis B triple series vaccine and developmental disability in US children aged 1-9 years

Gallagher, C., & Goodman, M.

Journal title

Toxicological and Environmental Chemistry

Abstract

This study investigated the association between vaccination with the Hepatitis B triple series vaccine prior to 2000 and developmental disability in children aged 1-9 years (n = 1824), proxied by parental report that their child receives early intervention or special education services (EIS). National Health and Nutrition Examination Survey 1999-2000 data were analyzed and adjusted for survey design by Taylor Linearization using SAS version 9.1 software, with SAS callable SUDAAN version 9.0.1. The odds of receiving EIS were approximately nine times as great for vaccinated boys (n = 46) as for unvaccinated boys (n = 7), after adjustment for confounders. This study found statistically significant evidence to suggest that boys in United States who were vaccinated with the triple series Hepatitis B vaccine, during the time period in which vaccines were manufactured with thimerosal, were more susceptible to developmental disability than were unvaccinated boys.

An evaluation of multiple behavioral risk factors for cancer in a working class, multi-ethnic population

Goodman, M., Li, Y., Bennett, G. G., Stoddard, A. M., & Emmons, K.

Journal title

Journal of Data Science

Attitudes regarding overweight, exercise, and health among Blacks (United States)

Bennett, G. G., Wolin, K. Y., Goodman, M., Samplin-Salgado, M., Carter, P., Dutton, S., Hill, R., & Emmons, K.

Journal title

Cancer Causes and Control

Abstract

Objective: To investigate Blacks'views regarding the connections among overweight, exercise, and health. Methods: A national randomized telephone survey of 986 US Blacks, conducted between 6 July 2004 and 15 July 2004. Results: The majority (65%) of respondents reported their weight as average or underweight. Most participants also reported being regularly physically active in the last month (84.5%). The majority of participants reported believing that it is possible to be overweight and healthy. Most acknowledged the connection between exercise and health, and just over half of respondents identified the association between overweight and cancer risk. There was little sociodemographic variation in responses, although findings differed by self-reported overweight and physical activity. Conclusions: Some Blacks may underestimate the extent of their overweight, perhaps resulting from the high prevalence of the condition in the population. Gaps exist in Blacks' recognition of the connection between weight and health, although the importance of exercise for health promotion was widely acknowledged. These data may highlight an important target for intervention attention.