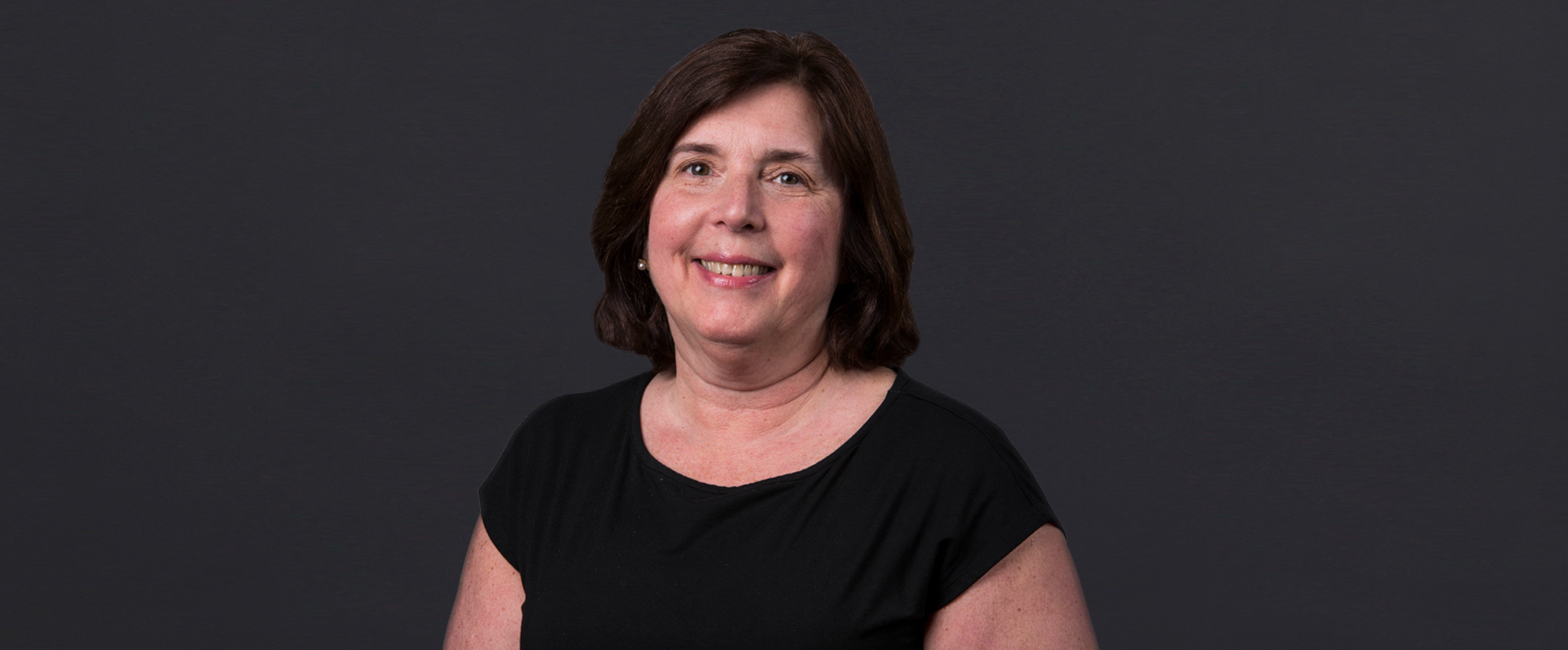 Director of Public Health Nutrition
Director of Advanced Certificate in Public Health
Clinical Associate Professor of Public Health Nutrition
Dr. Joyce O'Connor has created innovative curriculum with a student-focused and faculty-driven approach. She enhances the classroom experience by incorporating online classroom modules and employing the limitless potential of learning management technologies.

While working at Staten Island University Hospital as the Administrative Director of Public Health Education and Research for the Department of Medicine, Dr. O'Connor resolved how to provide residents with community and public health training without reducing their clinic hours in the community. By developing an online training module, the Hospital successfully offered the courses to nurses and other healthcare professionals. Additionally, she developed a complete distance education curriculum for a Bachelor's of Science in Health Science degree at Rutgers.

As a faculty facilitator for the Technology Enhanced Education Lab, she engages with graduate and undergraduate students to develop and adapt courses, programs, and research projects to utilize digital resources to support the educational goals of GPH and NYU. In this way, students gain practical, real-world public health experience in curriculum development, planning and implementation of pedagogical strategies, and hand-on application of instructional resources that utilize contemporary technologies and data sets to enhance teaching and learning.

BS, Health Science (Specialization: Clinical and Community Dietetics), State University of New York Downstate, New York, NY

MA, Nutrition and Health Education, New York University, New York, NY

DrPH, Health Policy, Columbia University, New York, NY

Provost Award: Technology Enhanced Education Grant, NYU

(

2015

)

Registered Dietitian, NYS Certified Nutritionist

(

1983

)

Community Health

Community Interventions

Nutrition

Public Health Nutrition

Publications

A systematic review of randomized controlled trials examining workplace wellness interventions

Murphy, B., Parekh, N., Vieira, D. L., & O'Connor, J. A.

Journal title

Nutrition and Health

Abstract

Abstract

Background: One of the influencing factors associated with weight gain is overeating as a maladaptive coping strategy to process or avoid the emotional impact of psychological stress. Psychological stress is chronically and pervasively associated with stress stemming from the workplace environment. Workplace wellness interventions have a unique opportunity to change environmental factors impacting psychological stress, which can improve individual food choice and weight management efforts. Aim: To synthesize evidence from randomized controlled trials on workplace wellness interventions that impact employee psychological stress and food choice or weight management. Methods: A systematic review was completed according to Preferred Reporting Items for Systematic Reviews and Meta-Analyses (PRISMA) guidelines. Selected studies were limited to English-language articles exploring randomized interventions at workplaces among adult employees and included measurements of psychometric stress and food choice (qualitative or quantitative) or biometric weight management. From the search, 10 studies were included in the final review. Results: Results were inconsistent across studies. There was no observable association between psychological stress reduction and food choice or weight management. Mid-length interventions (ranging from 6 to 9 months) had more consistent associations between intervention program implementation, reduced psychological stress, and improved food choice or weight management. Conclusions: The studies examining employee food choices and weight management efforts remained very heterogeneous, indicating that more research is needed in this specific area of employee wellness program planning and measurement. Consistent research methodology and assessment tools are needed to measure dietary intake.

Association between dairy product intake and body composition among South Asian adults from the Mediators of Atherosclerosis in South Asians Living in America (MASALA) study

Murphy, B., Talegawkar, S. A., O'Connor, J., Kandula, N. R., Kanaya, A. M., Allison, M. A., & Parekh, N.

Journal title

British Journal of Nutrition

Abstract

Abstract

South Asians, who are at a disproportionately greater risk of atherosclerotic CVD (ASCVD), represent a rapidly growing population in the USA. The relationship between dairy products, a major component of South Asian diets, and body composition - an established risk factor for ASCVD, is unclear. The aim of the present study was to examine associations between dairy intake and multiple measures of body composition (BMI, waist and hip circumference, waist:hip ratio, abdominal lean mass, subcutaneous, visceral, and intermuscular fat areas) among South Asian adults in the USA. A baseline analysis was conducted using existing data from the Mediators of Atherosclerosis in South Asians Living in America cohort. In women, the highest (>1.9 servings/d) v. lowest (<1 serving/d) tertile of dairy intake was associated with 53 % lower odds of a waist circumference >80 cm (95 % CI 0.25, 0.89, P for trend<0.05). No associations were observed between dairy intake and measures of body composition. However, >3 servings of low-fat yogurt/week was associated with a 9.9 cmlower visceral fat area (95 % CI -19.07, -0.72, P<0.05) and 2.3 cmlower intermuscular fat area (95 % CI -3.76, -0.79, P<0.05) as compared with those with three servings/week. Milk and cheese were not associated with body composition measures. These analyses suggest that higher consumption of low-fat yogurt is associated with lower visceral and intermuscular fat in the whole sample, and women with higher dairy intake have lower waist circumference. Our study supports dietary incorporation of dairy products, and recognises the utility of multidimensional measures of central adiposity.

Food insecurity among households with children during the COVID-19 pandemic: results from a study among social media users across the United States

Dietary Assessment Methodology in Response to November 2019 Issue

Murphy, B., & O'Connor, J. In Journal of the Academy of Nutrition and Dietetics.