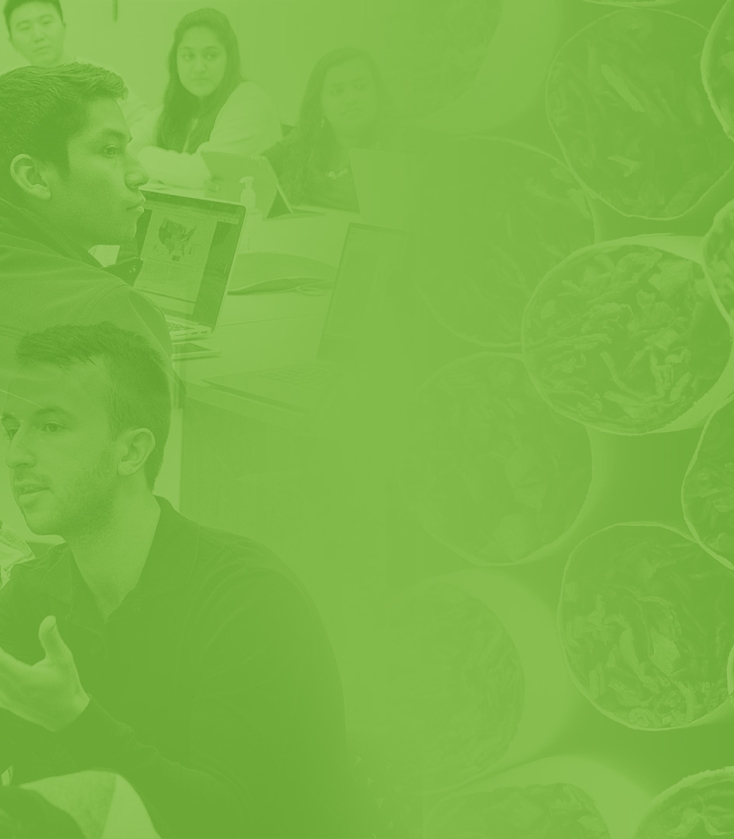 Tobacco Research Lab
Students engage in a variety of projects and study multiple aspects of tobacco use, including epidemiology, interventions, and marketing, as well as learn crucial research skills, such as grant writing, literature reviews, and analysis strategies.
About the Lab
This lab focuses on the Population Assessment of Tobacco and Health (PATH) Study. The PATH Study is a collaboration between the National Institute on Drug Abuse (NIDA), National Institutes of Health (NIH), and the Center for Tobacco Products (CTP), and Food and Drug Administration (FDA). It was launched in 2011 to inform FDA's regulatory activities under the Family Smoking Prevention and Tobacco Control Act. The PATH Study is an ongoing longitudinal cohort study on tobacco use behavior, attitudes and beliefs, and tobacco-related health outcomes. Through weekly lab meetings, students have the opportunity to learn about a large range of topics, facilitate didactic presentations, and discuss their research with the Co-Directors, Co-Investigators, and Research Coordinator.
Ongoing Projects
Analysis of the Population Assessment of Tobacco and Health (PATH) Study by students and staff working closely with Dr. Abrams and Dr. Niaura.

Dr. Donna Shelley's work with NYC Treats Tobacco, where research assistants meet with legislators to discuss the importance of tobacco control.

Dr. Paul Krebs' work ranging from grant development, to studying how Twitter and social media platforms spread information about e-cigarettes, to promoting smoking cessation through text messaging.

Dr. Michael Weitzman's work to evaluate the smoking habits and knowledge of alternative tobacco products among dental students, dental hygiene students, and post-graduate dental students at the NYU College of Dentistry.
Our Team
Dr. David Abrams, PhD, Co-Director: Dr. Abrams is a Professor of Social and Behavioral Health at NYU GPH and the Co-Director of the Tobacco Research Lab. From 2008 to 2017, Dr. Abrams was Professor of Health Behavior and Society at Johns Hopkins Bloomberg School of Public Health and founding Executive Director of The Steven Schroeder National Institute of Tobacco Research and Policy Studies at Truth Initiative (formerly The American Legacy Foundation). Dr. Abrams has published over 250 peer reviewed scholarly articles and has been a Principal Investigator on numerous NIH grants. Dr. Abrams has served on the Board of Scientific Advisors of the National Cancer Institute (NCI). He was President of the Society for Behavioral Medicine and a recipient of their Distinguished Scientist, Research Mentorship and Distinguished Service Awards.
Dr. Raymond Niaura, PhD, Co-Director: Dr. Niaura is a Professor of Social and Behavioral Health at NYU GPH and the Co-Director of the Tobacco Research Lab. His research interests are two-fold: studying the bio-behavioral substrates of tobacco dependence, including factors that influence adolescent and early adult tobacco use trajectories; and evaluating behavioral and pharmacological treatments for cessation, specifically with regard to addressing public health disparities in tobacco related burdens of illness and disability. He comes to NYU from the Washington, DC-based Schroeder Institute (SI) for Tobacco Research and Policy Studies where he was Director of Science and Training for eight years. Dr. Niaura has extensive expertise in tobacco dependence and treatment, having published over 400 peer-reviewed articles, commentaries and book chapters in this field. He has been PI or co-I of over 70 NIH-funded grants and is the former President of the Society of Nicotine and Tobacco Research.
Mahathi Vojjala, MPH, Junior Research Scientist and Research Coordinator: Mahathi is a 2017 MPH graduate from NYU GPH with a concentration in Epidemiology. Mahathi started as a Research Assistant in the Tobacco Research Lab and was then promoted to Research Lab Manager. During her two years at GPH conducting research with the Tobacco Research Lab, her focus has been youth smoking initiation and media advertising, dual use of marijuana and cigarettes among young adults, and media portrayal of alcohol and tobacco in movie trailers and youth smoking rates.
Get Involved
NYU Undergraduate and Graduate students can email Mahathi Vojjala (Mahathi.Vojjala@nyu.edu), for an application.
Resources
Indicators of dependence for different types of tobacco product users: Descriptive findings from Wave 1 (2013-2014) of the Population Assessment of Tobacco and Health (PATH) study. https://www.ncbi.nlm.nih.gov/pubmed/28675817