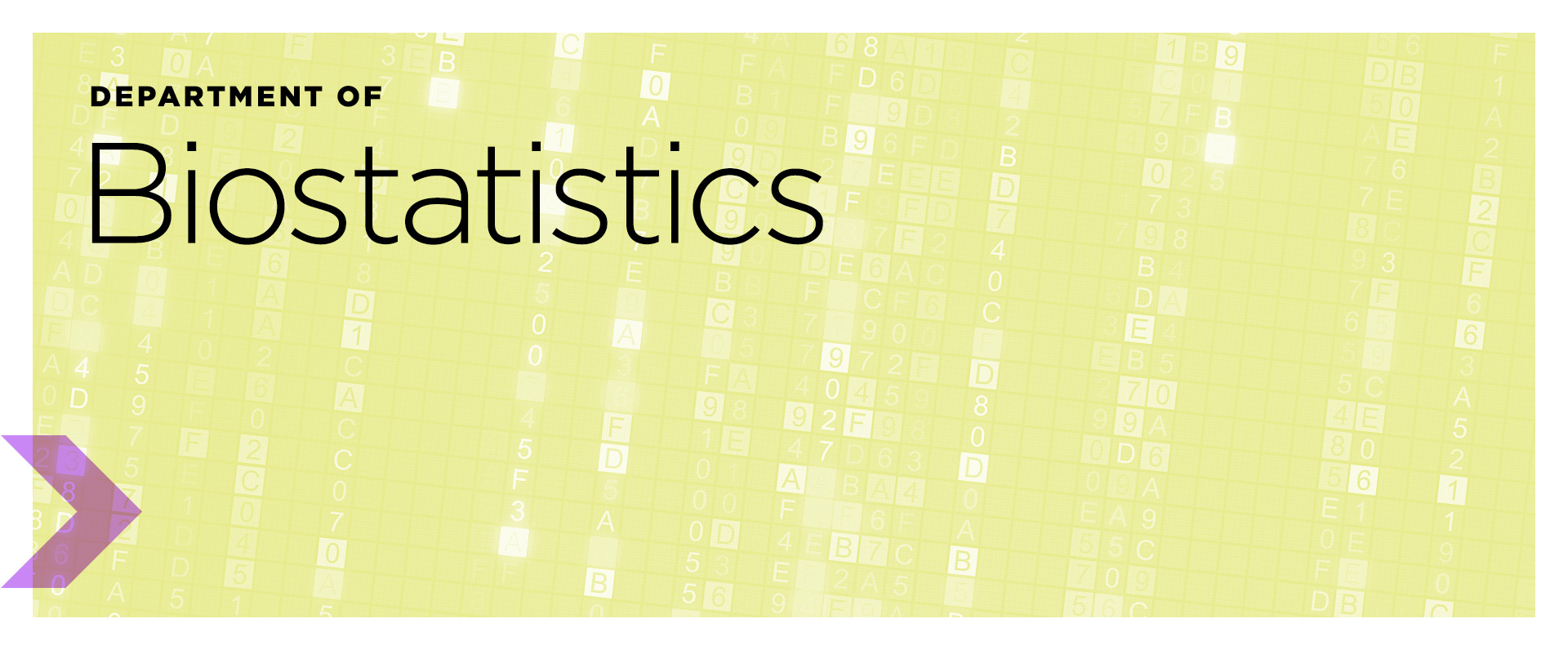 Department News
Dr. Stephanie Cook's study, published in Psychoneuroendocrinology, has just received further coverage by Contemporary Pediatrics.
Drs. Stephanie Cook and Rumi Chunara, along with research scientist Erica Wood, recently collaborated on a piece, "Daily Microaggressions and Mood Among Young Gay and Bisexual Men", published in NCID Currents.


Dr. Rebecca Betensky (pictured above center with Drs. Melody Goodman and Ana Abraído-Lanza) was named the 2019 Lowell Reed Lecturer by the Applied Public Health Statistics section of APHA in recognition of her outstanding contributions to the fields of statistics and public health, and for excellence in research, teaching, and service.


Class of 2019 MPH alumni Ejiro Gbaje (pictured above) presented her thesis project at the 2019 APHA Annual Meeting and Expo.
Class of 2019 MPH alumni Suhan Guo has been published in Journal of Genetic Counseling for her report based on her thesis.
Upcoming Events
Next in our Biostatistics Seminar Series: Wednesday, February 19th, 12:30 - 1:30pm
Next in our Professional Development Series: Wednesday, January 29th, 12:30 - 2:00pm
About the department
Department of Biostatistics at NYU GPH is engaged in three inter-related activities that aim to improve Public Health through rigorous research and that educate future practitioners, leaders and researchers.  We strive for excellence in:
innovative and groundbreaking methodological research that is relevant to critical Public Health research
collaborative research in pressing and important Public Health issues;
education and training of students from diverse backgrounds in cutting edge statistical methods for design and analysis of studies used in Public Health research, as well as theoretical foundations that will serve as the basis for future innovations. 
Christopher Park, MPH '19
"Critical and conceptual understanding of data is necessary for public health research. My biostatistics courses have helped me to develop statistical analytic skills that shape the way I think about data management and utilization in a way that's fit for public health discoveries."